Last updated on May 22, 2023
Here are the prefab stilt homes from the top most-trusted manufacturers. Read on!
Stilt homes are not your usual manufactured houses since they must follow specific waterfront building codes. These homes are extra resistant to strong winds and storms. However, these homes are also built for land use. They have the usual amenities and spaces in traditional prefab homes. There's a patio, carport, storage space, and more.
Check out these manufacturers and their stilt home designs.
Table of Contents
Stilt Studios – Treehouse Studio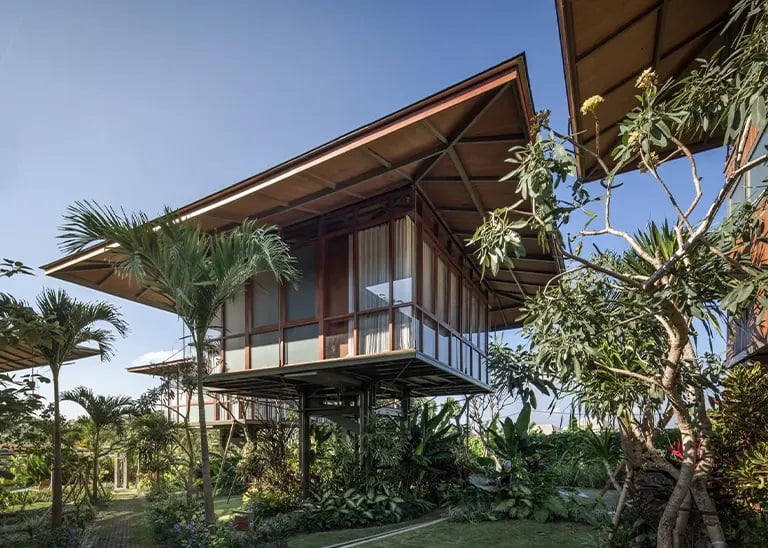 Stilt Studios has so many styles and floor plans to choose from. They have beautiful and functional tiny houses, the on-the-go solutions for minimalist living. There's also the tree house studio designed for small footprints.
Treehouse studios is a minimalist creation with a sophisticated design. It has square floor plans with staircases strategically located on the side of the home. It's perfect for those who enjoy elevated living.
Features include high-end wooden finishings, off-grid energy-saving options, fast on-site installation, insulated buildings, and more. Check out their site to inquire about the plans and build.
Affinity – Cape San Blas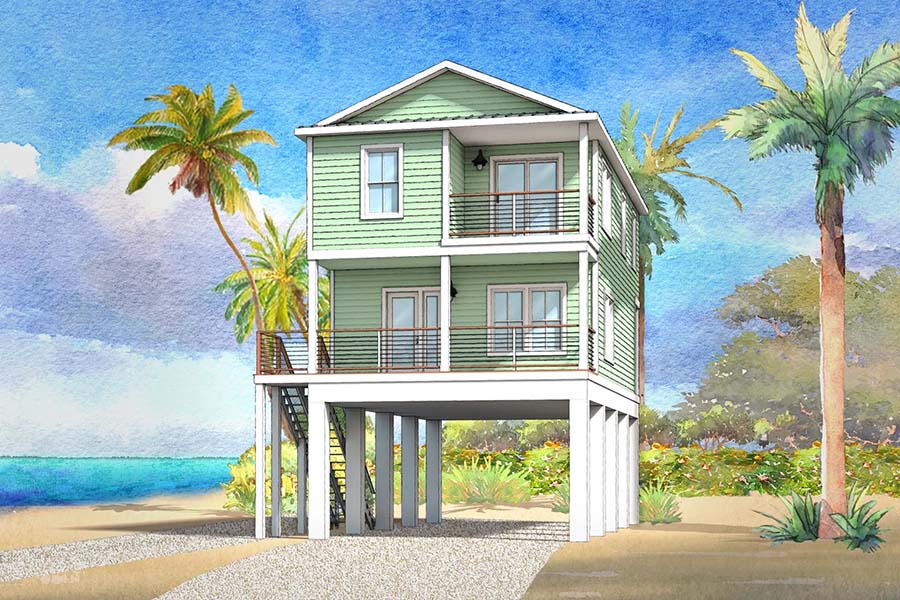 Affinity Building Systems build elegant and everlasting modular homes for their clients. They have one-story, two-story, and many other home collections for you to choose from. Here are some examples from their catalog.
Cape San Blas is part of Affinity's two-story home collection. This home has 1479 sqft of heated/cooled space and a total area of 1712 sqft under the roof. It has three bedrooms, two full baths, and one-half bath. One of the house's best features is the porch on the first and second levels.
This is the perfect place to relax, watch the beautiful sunset and waves of the sea, and enjoy nature as it is. Choose this house if you're looking for a beautiful escape, a permanent home, or an extra rental income.
Affinity – Sunset Shack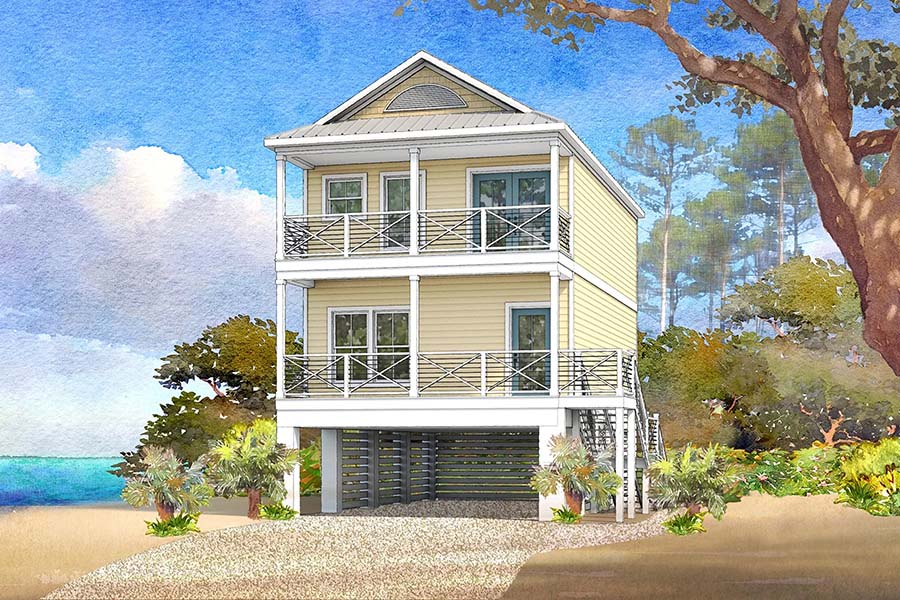 Sunset Shack is an Affinity original beach house. This is a two-story home with 1680 sqft of space under the roof and 1428 sqft of cooled/heated space. There are three bedrooms, two full baths, and one-half bath.
One of the best features of this house is the access to natural light. It's designed to have huge windows to distribute natural light efficiently throughout the house. This is a house for a small plot. Therefore, you are saving on land and building cost.
This is affordability, comfortability, and durability rolled into one beautiful home.
Affinity – Fish Hawke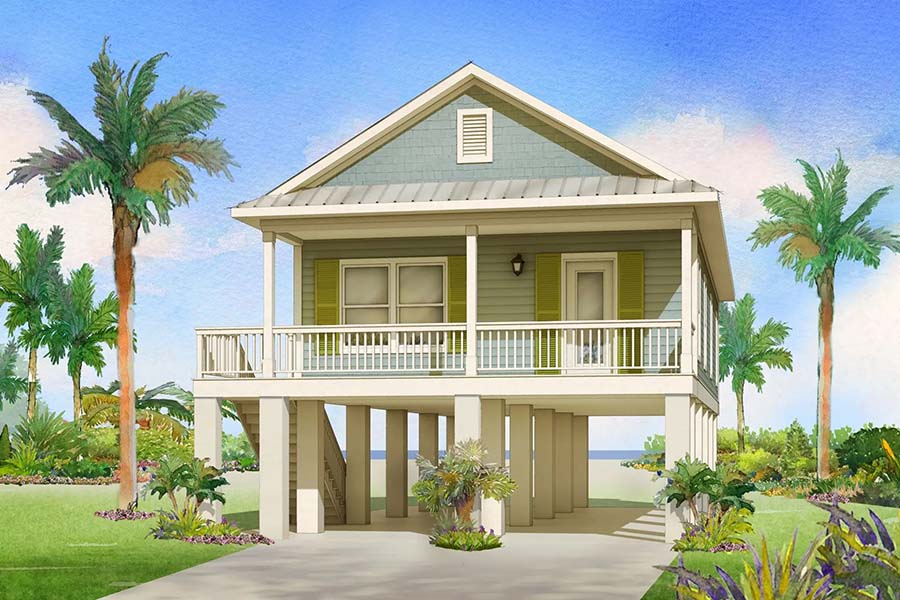 Fish Hawke is another Affinity creation with 1088 heated/cooled sqft space. The entire house has a total area of 1232 sqft. Three bedrooms and two baths are the right sizes for a growing family.
It's a quaint home best for narrow lots. This house has a charming appeal, especially with its front porch. It's where you enjoy sunrise and sunset. The washer and dryer are also located conveniently in between the three bedrooms. It's easier to wash and dry clothes with the appliances just outside the bedroom doors.
Future Homes – Carolina Coastal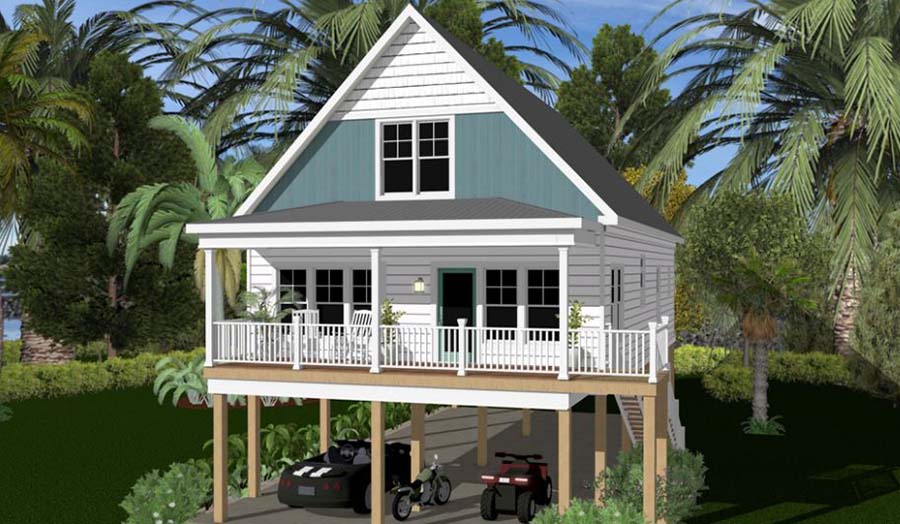 Future Homes is building better experiences. The company has over 25 years of experience in the housing industry. The years taught them how to adapt to modern approaches and combine site and modular construction with improving efficiency and quality.
From their catalog of beautiful homes, we have the Carolina Coastal. It's a wonderful beachside home with 2139 sqft, three bedrooms, two full baths, and one-half bath. This house features a spacious primary bedroom with an ensuite bath and a mini walk-in closet. There's also a kitchen, separate dining, and a wide living area.
This is the perfect home if you're looking for a house to enjoy the summers, the sound of the waves outside your door, and the natural light streaming in your windows.
Future Homes – Craven Coastal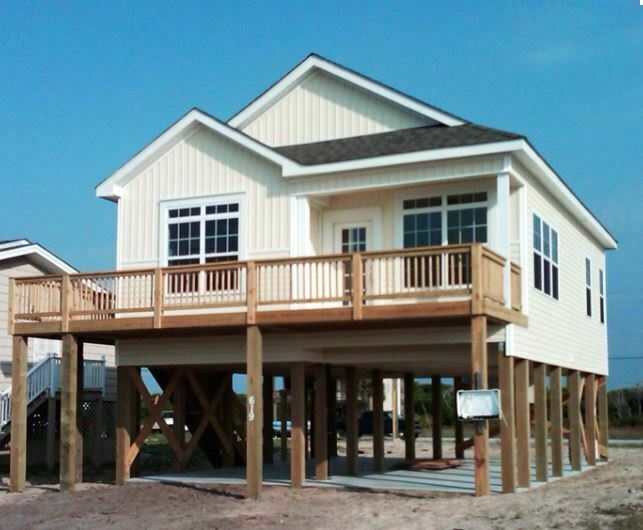 Craven Coastal is another Future Homes creation with two bedrooms and two baths. This home has a total living space of 996 sqft. It's an elevated home with a beautiful kitchen complete with modern appliances, a separate dining area, and a spacious primary bedroom with an ensuite master bath and closet.
If you want to relax outside, there's a porch for you. You can drink your beer or favorite glass of wine or enjoy a good book.
Future Homes – Dogwood Beach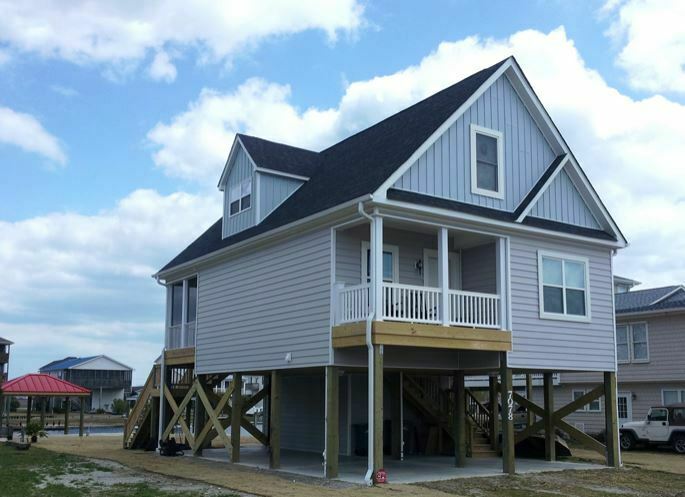 Another Future Home on the list is Dogwood Beach. It has 1826 sqft of heated space with three bedrooms, two full baths, and one-half bath. There are optional designs for the kitchen, sunroom, and bedroom.
The entryway opened to the living room, the kitchen with an eat-in counter, and the dining. The primary bedroom with a bath and closet is at the back and back of the home. There's also a foyer and stairs going down. If a perfect home for those who like the beach view in the mornings and evenings!
Modular Homes – Jersey Shore Collection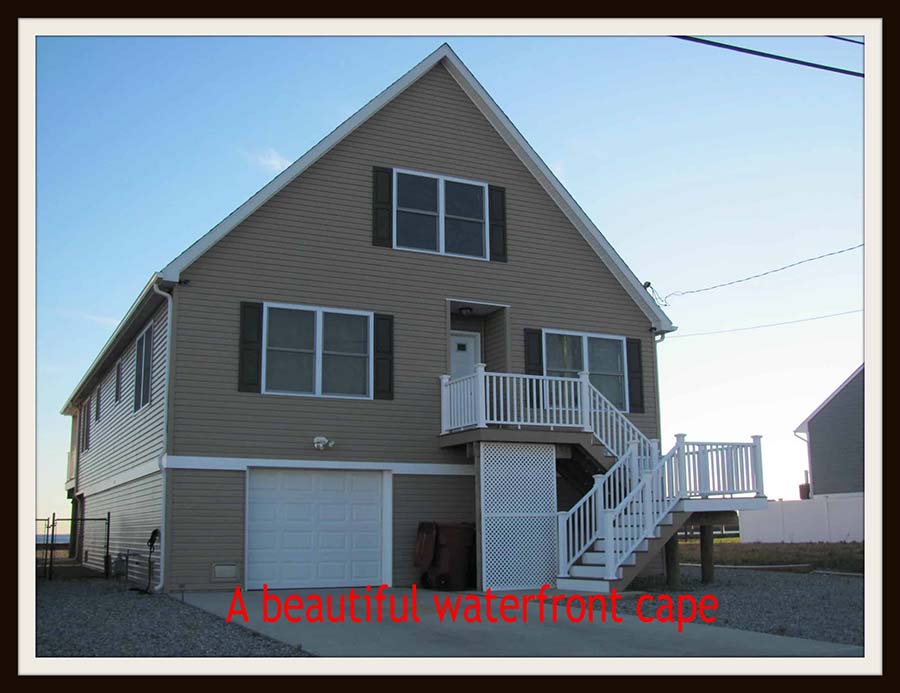 Modular Homes has the most affordable homes in the area. They give their customers the freedom to design their own homes within their budget. If you choose Modular Homes, you can design your own home according to your preferences and lifestyle.
Jersey Shore Shoreline Collection is a series of homes perfect for narrow lots. These homes are great for pilings, basements, and crawl spaces. You get a coastal modular home and a gorgeous getaway that will last for generations.
Ocala Custome Homes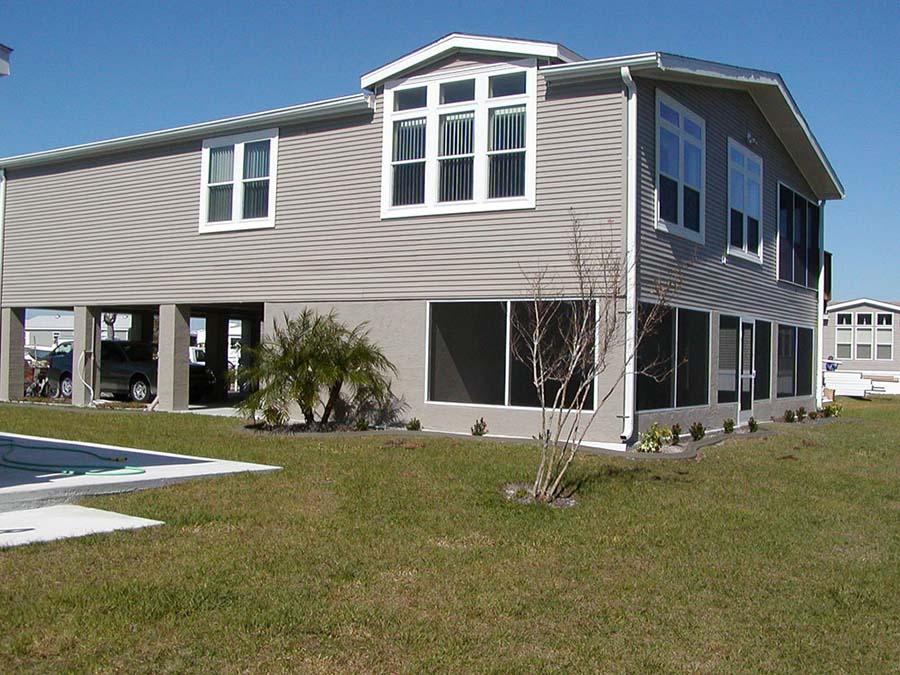 Ocala Custom Homes gives you stilt home construction services for your needs. They're one of the best manufacturers across the Sunshine State. The company assists customers like you who want to build their dream homes. Their team is with you from start to finish.
Jacobsen Homes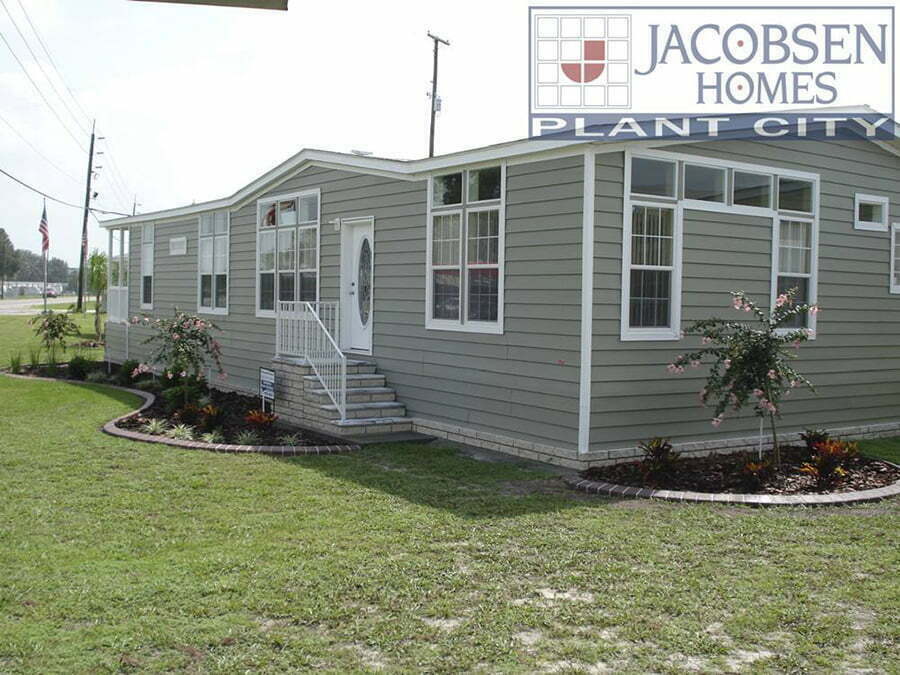 Jacobsen Homes is one of Florida's best. It's a direct outlet for manufactured homes in Bradenton and Clearwater, Florida. They also offer statewide sales, delivery, and services for their modular homes.
The company has over 2000 home and floor plan variations. This means thousands of ideas, inspirations, and designs to collate for your dream home.
They also have stilt and elevated homes, perfect for narrow lots and coastal areas. The Caladesi is a beautifully-designed home with a two-car garage under the home. The home has a beautiful porch allowing you to enjoy the outside just as much as the inside.
This house also had huge glass windows to distribute the natural lights into the house equally. Check out their site for more designs.
Leecorp Homes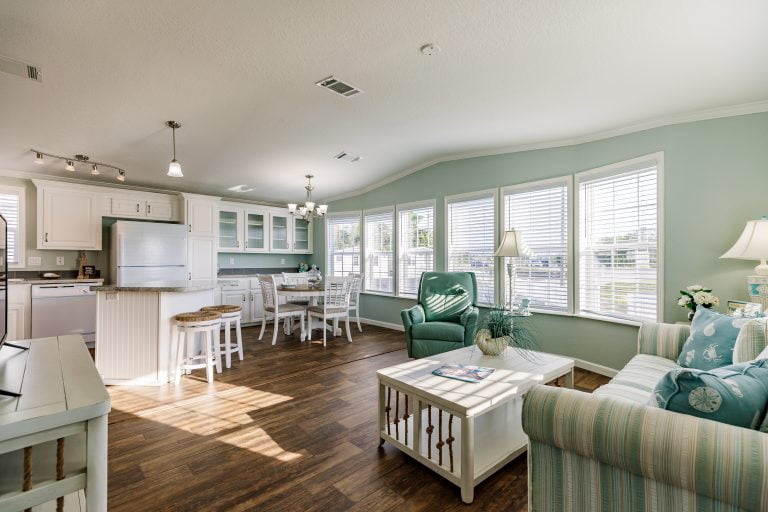 Leecord Homes is based in Southwest Florida. It's a family-owned and operated house founded in 1983. They are committed to building quality homes that owners can be proud of for generations, from single-wide to stilt homes. You scroll through their site and find the home for you and your family.
Why pick a stilt home from Leecorp Homes? That's easy. These houses are ideal for waterfront living, regardless of the season. Stilhomes are durable and can withstand even the storm. Furthermore, they are affordable too!
Related reading: