Last updated on May 28, 2023
Here's how you can save some money when moving heavy equipment to the building site. Read on!
Heavy equipment plays a vital role across diverse industries, encompassing forklifts, cranes, tractors, excavators, and bulldozers, among others. Transportation of such equipment often requires specialized services that traditional flatbeds cannot provide. 
While self-hauling may seem cost-effective, relying on a reputable heavy equipment transportation service is crucial. When shipping heavy equipment, factors such as size, weight, disassembly, permits, and special requirements can influence costs.
It's essential to select a transportation company experienced in heavy equipment shipping to ensure the safe and secure transportation of your valuable assets. To save money, obtaining multiple quotes, booking in advance, and considering bulk shipments can be beneficial, but prioritizing reliability and quality is crucial to avoid risks.
Below you'll find out everything you need to know about how to save money when shipping heavy equipment to a job site.
Let's get started.
Table of Contents
What is Heavy Equipment?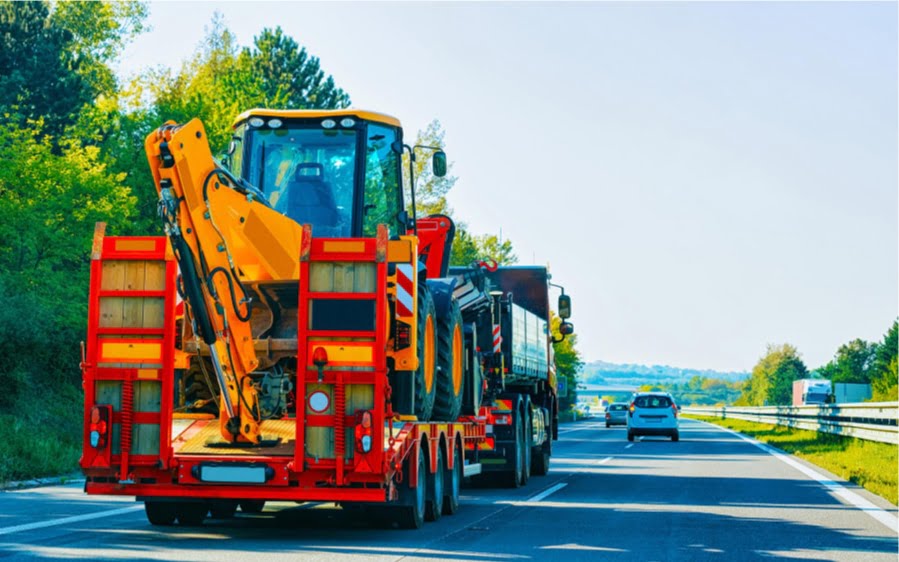 Heavy equipment refers to a wide range of devices used in multiple differing industries. Think of forklifts, cranes, industrial equipment, tractors, excavators, and bulldozers. Some heavy equipment will need specialized transportation that a traditional flatbed doesn't offer.
According to the folks from A-1 Auto Transport heavy equipment, while it might seem smart to rent a flatbed yourself and do the hauling on your own to save some cash, you may want to rely on service transportation which is well-versed in all types of heavy equipment hauling (even specialized, long distance hauls).
What to Expect When Shipping Heavy Equipment?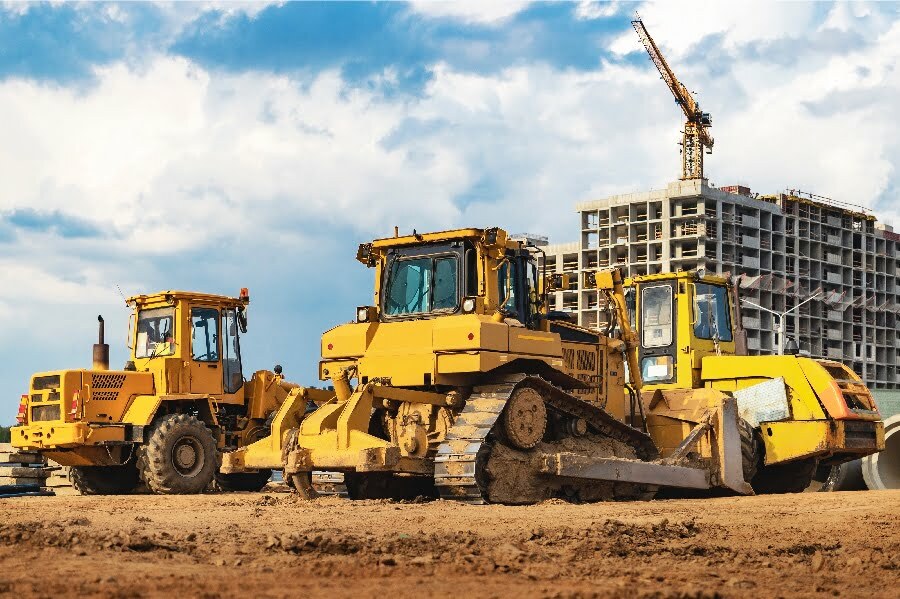 When you ship heavy equipment, you'll be paying based on the size and weight of the equipment you're wanting to transport. You may also run into additional fees that are caused by disassembly, permits, or if there are special requirements for the equipment (like having to have a crane load the equipment onto the truck).
If your heavy equipment also is fairly heavy, it may also cause the driver to have to take routes that allow for oversize loads. Oversize loads require permits, which also adds to the time and the fuel cost may be driven up if the routes permitted take longer than normal.
The good thing about shipping heavy equipment is that you don't need to do it on your own, and can insure your property for the full amount (normally this is going to be an optional add-on, so double-check with your provider).
You must go with a transportation company that is well-versed in heavy equipment shipping, otherwise, you risk damage or theft to your invaluable equipment. You take a huge risk if you decide to ship it yourself and also will need to get insurance as well.
How to Save Money When Shipping Heavy Equipment?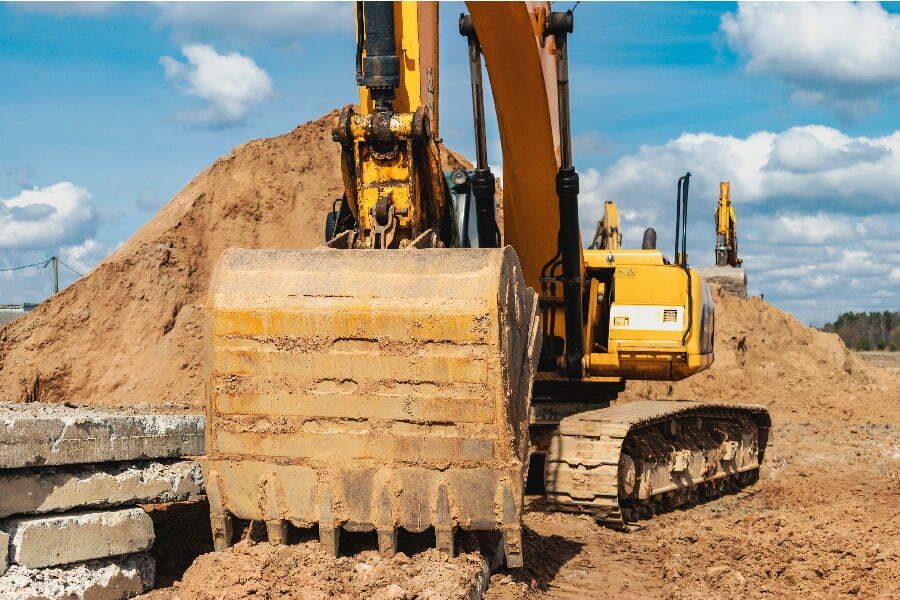 When shipping your heavy equipment, three factors go into pricing your equipment: the type of equipment you need to ship, the type of trailer your equipment requires, and the time of year that you're trying to ship.
One way to save money is by getting multiple quotes from different shipping companies and negotiating a better deal. You will however need to make sure that the companies you're inquiring with are capable of hauling heavy equipment – otherwise, you may end up with many quotes that aren't going to be able to handle your equipment.
If you are shipping multiple pieces of heavy equipment, you can also ask your provider to give you a bulk quote for multiple items. The longer the distance traveled, the more you will save as well.
Another way to save money is by booking a time well in advance to ship your heavy equipment. If you wait until the last minute, just like airplane tickets, you're going to have to pay a premium.
It's best to book earlier in the year, but as the year comes to a close, expect to pay more. Be aware that you will need to factor in additional equipment, insurance, driver fees, and toll fees as well into the total cost, so gather all of this information from each shipping service and find the cheapest one.
But be aware that the cheaper the company, the more risk you're taking by hiring them as the cost of the transportation must come out of somewhere – often the insurance premium or the equipment being used. Always ensure that the company you hire is well-reviewed and has an online presence to verify their identity.
The Takeaway
In conclusion, heavy equipment plays a crucial role in various industries, and when it comes to transporting such equipment, relying on a specialized service is essential. A-1 Auto Transport provides expertise in heavy equipment transportation, including specialized and long-distance hauls.
When shipping heavy equipment, factors such as size, weight, and additional requirements can impact the cost. However, working with a reputable transportation company ensures the safety and security of your valuable equipment. To save money, it's advisable to obtain multiple quotes, negotiate, and consider booking in advance.
However, it's important to prioritize reliability and quality over cost, as cheaper options may carry higher risks. By conducting thorough research and selecting a well-reviewed and reputable company, you can ensure a smooth and efficient shipping process for your heavy equipment.
Related reading: