Last updated on October 18, 2023
Does your patio feel like a neglected part of your home? Then, it's time to turn that outdoor space into one of the greatest hangout spots in town!
Whether you want to entertain guests or just simply enjoy being outside, sprucing up your patio can make it one of the best places on your property. With the right decor, lighting fixtures, and seating arrangements, you'll have a transformed area full of warmth, color, and comfort. Read on for our tips!
Table of Contents
Purchase the Right Outdoor Furniture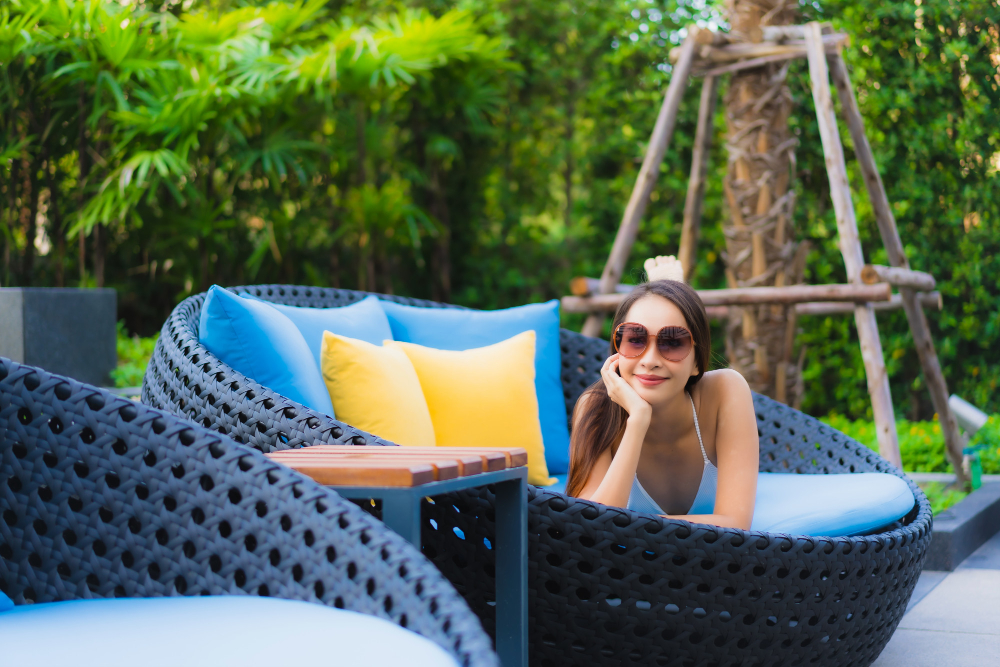 The right outdoor furniture can make all the difference when enjoying your outdoor space. Whether you're entertaining guests or simply unwinding after a long day, using outdoor furniture that is both comfortable and functional will help you create a relaxing atmosphere. But with so many options to choose from, it can be overwhelming to select the right pieces.
When purchasing outdoor furniture, consider your personal taste, the size of your space, and the durability of the materials. From stylish seating to weather-resistant dining sets, selecting the right outdoor furniture can transform your backyard into the ultimate oasis.
Invest in a Comfortable Seating Area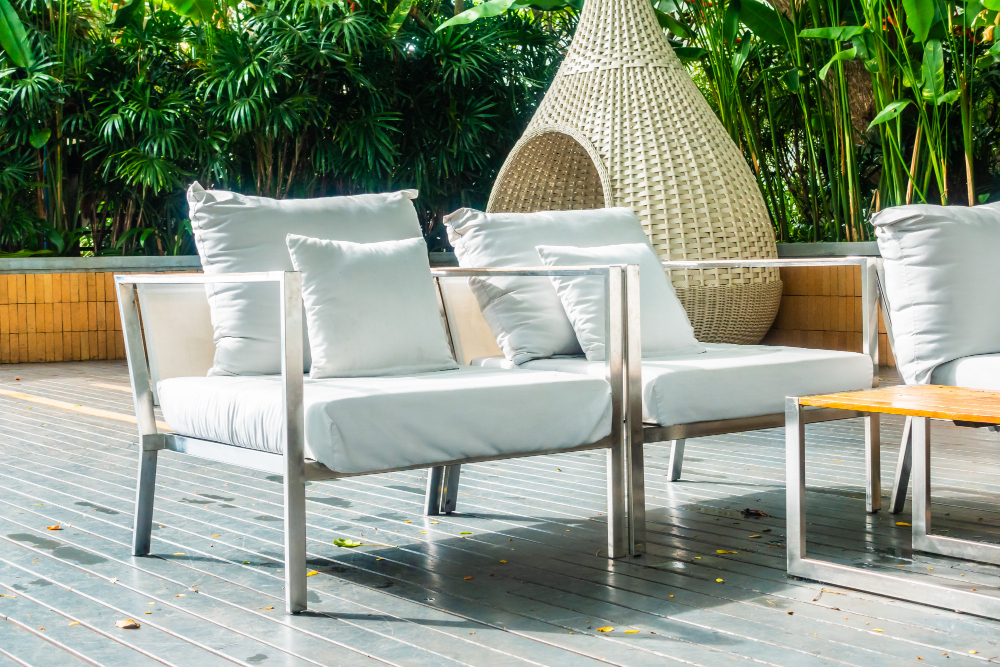 As the cool evenings start to set in, it's time to think about creating a warm and comfortable seating area in your home. Investing in high-quality and plush cushions and throws will be sure to add an extra layer of coziness to your living space while creating a relaxed atmosphere where you can unwind after a long day.
Maybe you enjoy snuggling up with a good book or perhaps you like spending time with loved ones. Whatever the case, a cozy seating arrangement will enhance the experience. Picking the right colors and fabrics for your cushions and throws will allow you to create a welcoming ambiance that's perfect for any occasion.
Add Plants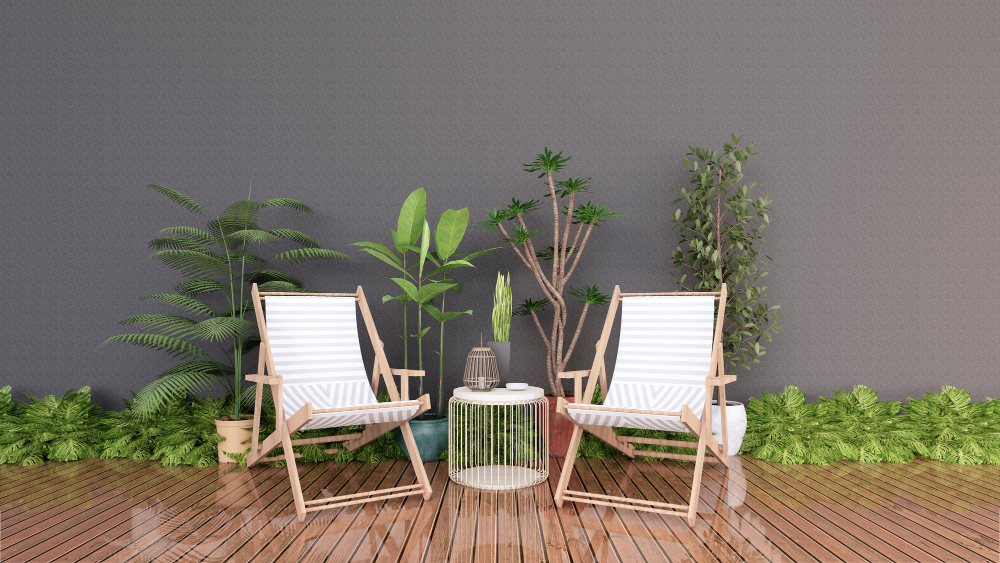 There's something magical about being surrounded by lush greens and blooming flowers. It's a known fact that nature has a calming effect on us all. Adding plants to your outdoor space makes it look inviting, warm, and cozy. Plants are known to purify the air around them, making a perfect environment for you to breathe in.
Moreover, having plants adds a touch of personality to your space, giving it a personal touch. Be it a small balcony or a large backyard, adding a few plants is an easy and affordable way to transform the appeal of your outdoor area and make it a perfect place to relax and unwind.
Incorporate an Outdoor Kitchen with a Grill or Pizza Oven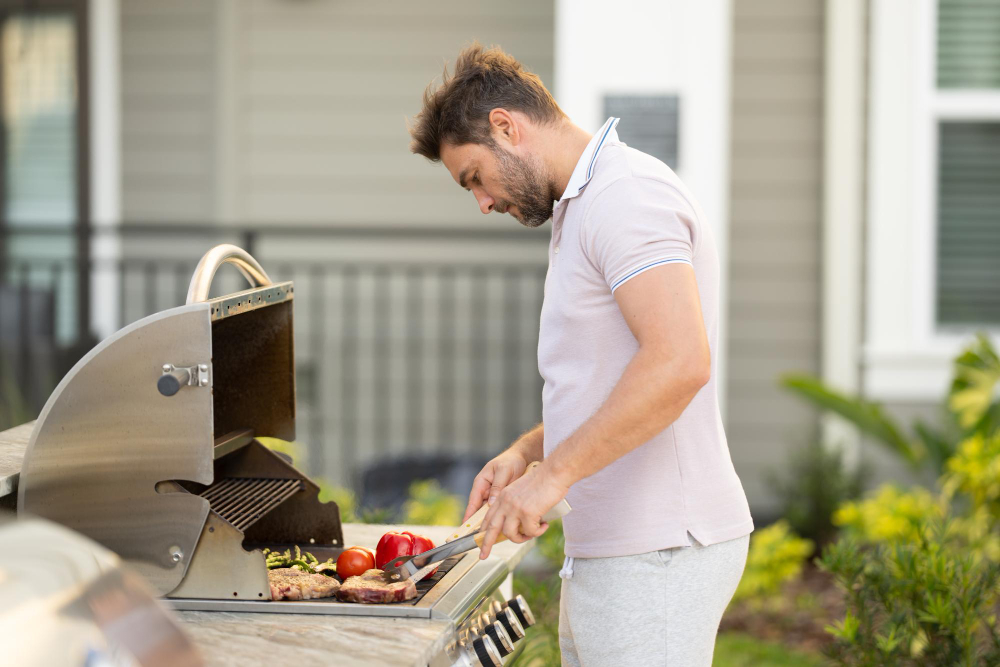 When spending time with family and friends, gathering around the table to share a meal is always a great idea. What if you could take that experience outdoors? Imagine the smell of freshly grilled burgers, the sound of sizzling vegetables, and the taste of a perfectly cooked pizza straight out of the oven. An outdoor kitchen can make this a reality.
If you're either planning a summer BBQ or a cozy dinner party, an outdoor grill or pizza oven will elevate your gathering to the next level. From fancy cuisine to comforting classics, everything is within reach with an outdoor kitchen.
Hang String Lights above Your Patio
There's nothing quite like spending a summer evening on your patio, sipping on a refreshing drink, and soaking up the warm air. Then, why should you settle for a regular atmosphere when you can create one that's truly special? Hanging string lights above your patio is the perfect way to do just that.
These lights add a cozy, warm glow that instantly transforms your space into a welcoming oasis. If you are hosting a barbecue, string lights can add a festive touch, creating an inviting atmosphere for your guests. Best of all — they are affordable and easy to install, making them a simple yet effective way to elevate your patio.
Install a Firepit for Campfire Nights
The crackle of the flames, the warmth of the fire, and the glow of the embers are all staples of an unforgettable evening. But to truly make the most of these moments, you might want to consider installing a firepit. It will make setting up the fire easier, and you can have a low-key campfire night without leaving the comfort of your home.
A firepit also adds an inviting focal point to your outdoor space, making it perfect for gatherings or intimate evenings with loved ones. It's a great way to add some warmth and light on chilly nights, creating a cozy ambiance that will make memories last a lifetime.
Creating a cozy and inviting outdoor space is not as daunting as it might seem. With the right elements and thoughtful planning, you can transform your neglected patio into a vibrant hangout spot.
If you apply our tips, your patio will quickly become your favorite spot in your home, perfect for relaxation and entertaining. And who knows? It might just become the most popular spot in the neighborhood!
Related reading: