Last updated on August 6, 2023
Of all eco-friendly sustainable house types, the grain bin house is perhaps the most intriguing. It features a unique exterior and provides an option to save. Read on to find out more.
Sustainable homes are on a big rise in modern architecture and construction. And as they go hand in hand with modern design trends, we see all kinds of architectural marvels. From A-frame houses, repurposed shipping containers, prefab homes, and finally, grain bin houses.
What's so special about the good old silo that would make you turn one into a home?
It's cheaper than most other framing materials
Reusing materials is sustainable and eco-friendly
The design shape has great visual appeal
Are you intrigued enough to build it?
Table of Contents
What is a Grain Bin House?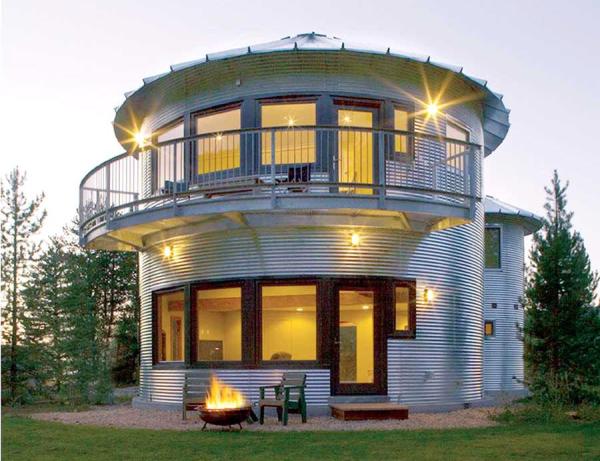 A grain bin house is a house built using an old grain bin (silo) as the frame.
Grain bins are tall round metal silos with conical roofs commonly used in farms. Many of the old ones are no longer in use. Instead of letting them waste away, creative architects have found ways to reuse them in construction projects.
Now they serve as the main structure for homes, offices, barns, and storage facilities. A grain bin house can accommodate a whole family. They could have all of the facilities you would expect from a residential building.
Moreover, repurposing a bolted storage tank as the central element of a grain bin house offers additional benefits, such as durable and weather-resistant construction. These innovative architectural designs not only promote sustainability but also provide ample space for customization and creativity in transforming the old silos into comfortable and functional living spaces.
Silo House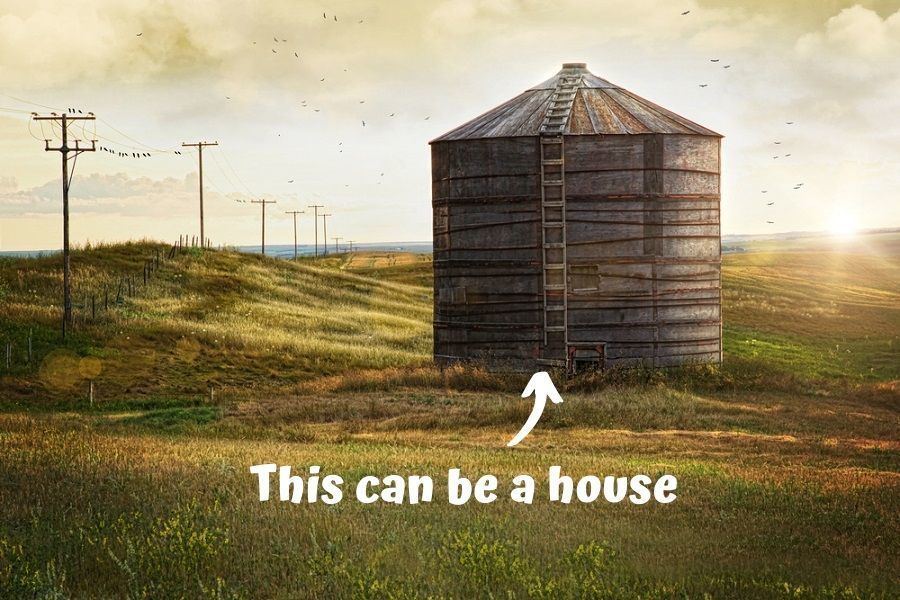 Silos are vital in agriculture as they are where farmers store their grain or fermented feeds. They may also be used to keep cement, coal, woodchips, sawdust, and food products.
If the farm no longer needs them, then they can be secured for the construction of a small building like a silo house. After all, they already have the walls and the roof. The plumbing, wiring, ventilation, and other things can follow to ensure comfort.
Grain Bin Bar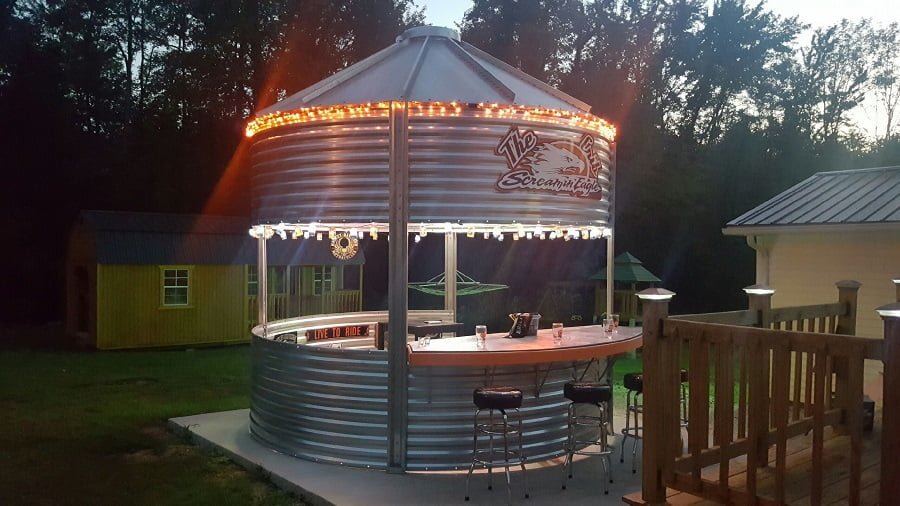 Not sure you want to build out an entire house? Start smaller in your backyard with a small silo and turning it into an outdoor bar (or an outdoor kitchen) as a DIY project.
A backyard bar is fantastic for entertaining guests but few have the means to splurge for one. A grain bin can make it financially feasible by providing a cheap ready structure in an instant.
Part of the wall can be cut out to enable interaction between the host and guests. Tall stools can be installed outside the bar.
How to Build a Grain Bin House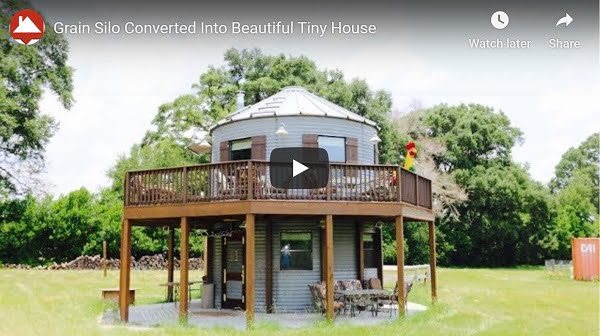 In a nutshell, here's the general process of turning a grain bin into a house frame:
Get a bin with enough space for the projected number of occupants.
Dig up a concrete foundation and set the bin in place.
Carve out the doors and windows.
Add the framing if you plan a second or third level.
Insulate the walls using closed-cell foam or spray insulation.
Install the plumbing, electrical, heating, and cooling systems.
Grain Bin House Floor Plans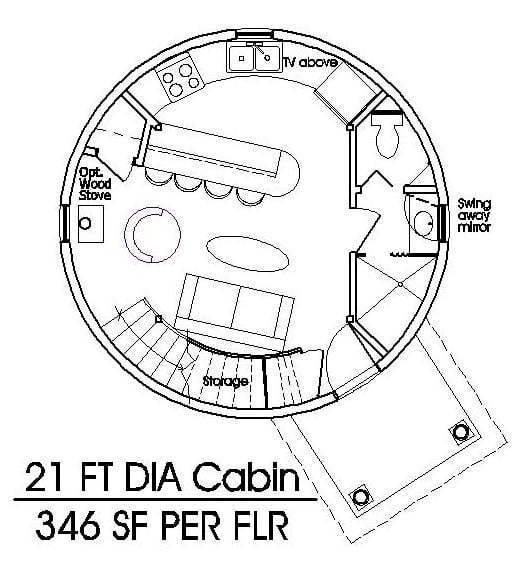 If you don't know where to start in designing your grain bin house, then check out other people's floor plans. See what they did on the inside and determine if you can do the same with your silo.
For example, study 2-story grain bin homes if that's your goal. You will discover clever solutions to storage, layout, and spacing. You will learn how to fit it all in without feeling cramped.
Grain Bin House Kit
If you want to build your own with minimal stress, then consider getting a grain bin house kit. This will contain everything you need from the floor plan to the materials. The seller may even assemble the whole thing for you so you only need to drop in when it's finished. It's a good option if you want an economical house fast.
DIY Grain Bin House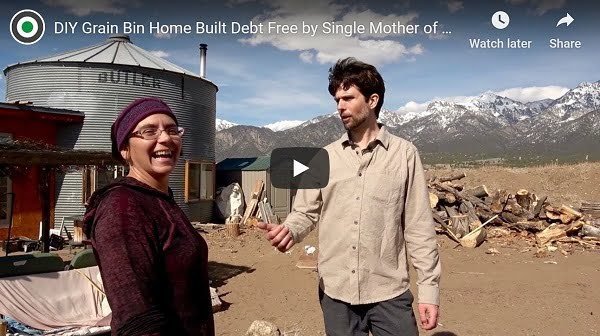 If you have viable sources for a grain bin, then you might consider turning one into a house by yourself. Study how others did it and modify their floor plans according to your needs. By going DIY, you will have the freedom to do minute customizations while saving a ton on labor costs.
Grain Bin House Cost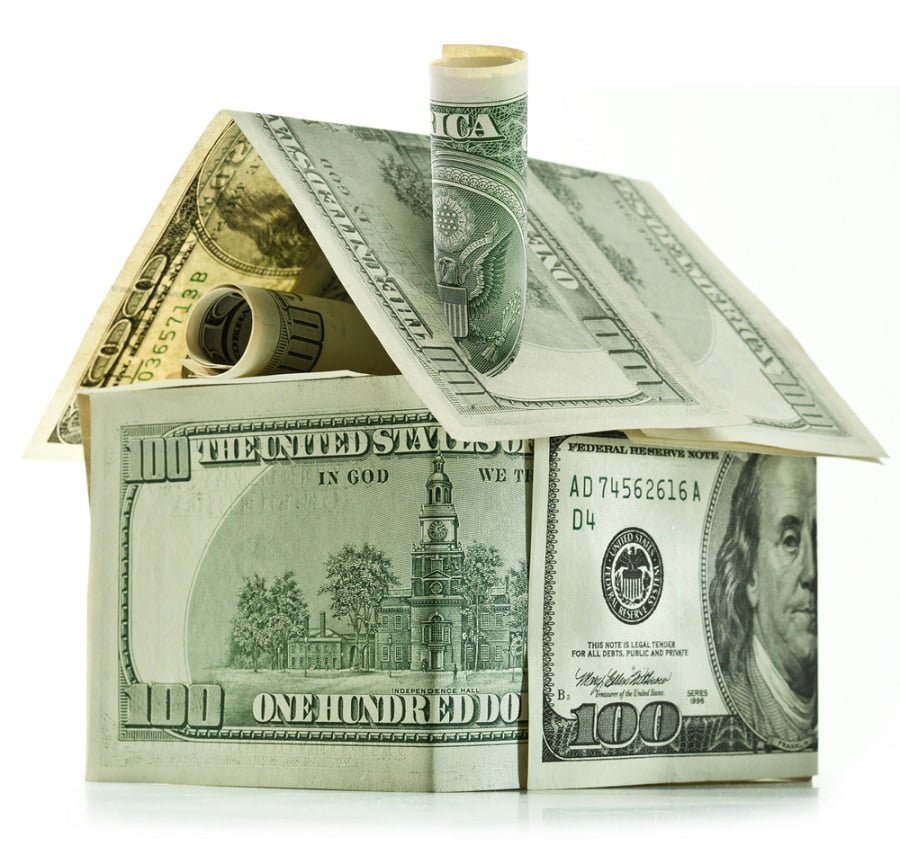 The total cost of the build will depend on several factors. Bins may cost $30 for every square foot and used bins will cost even less. Prices will fluctuate depending on demand, location, and steel rates.
The number of floors and the quality of the finish will also have a big impact on the project.
Grain Bin House Interior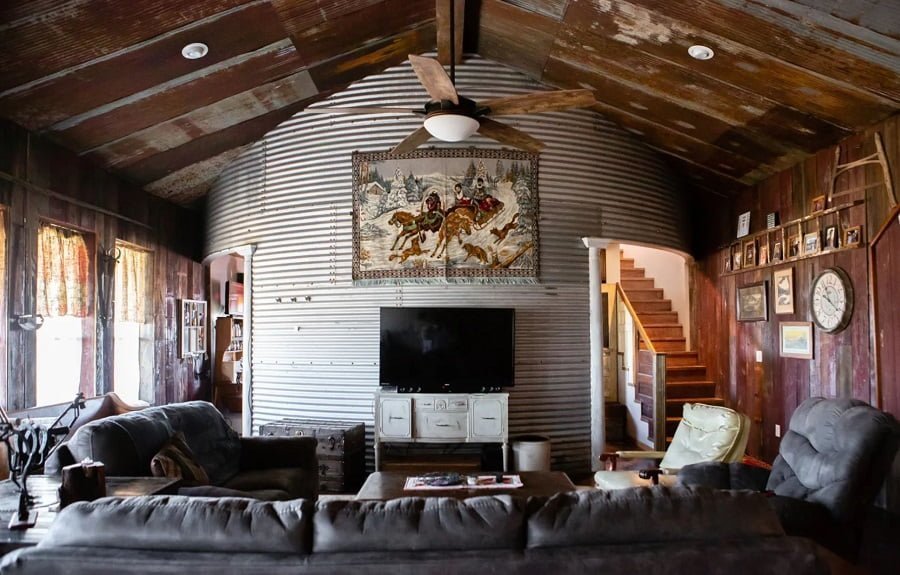 The grain bin house interior should be insulated to keep the temperatures comfortable no matter the season. The walls can be lined with wood, bricks, plaster, corrugated steel, and other materials. They can be stained or painted to achieve the desired effect. It can look every bit like a normal house except that the walls are curved instead of straight.
Grain Bin Tiny House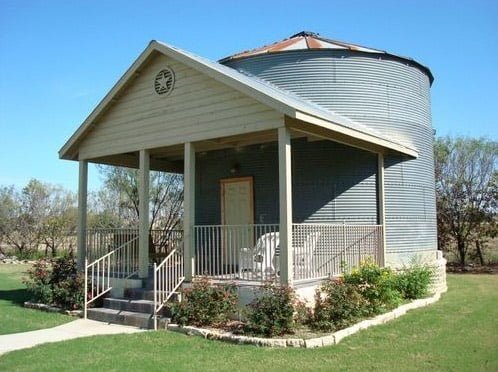 The tiny house movement is going strong due to sky-rocketing property prices and stagnant wages. Some build from scratch using wood. Others modify shipping containers.
Grain bins present another interesting solution with its ideal structure. Personal touches such as terraces, porches, and additional levels can turn generic silos into unique dwellings.
Grain Bin Prices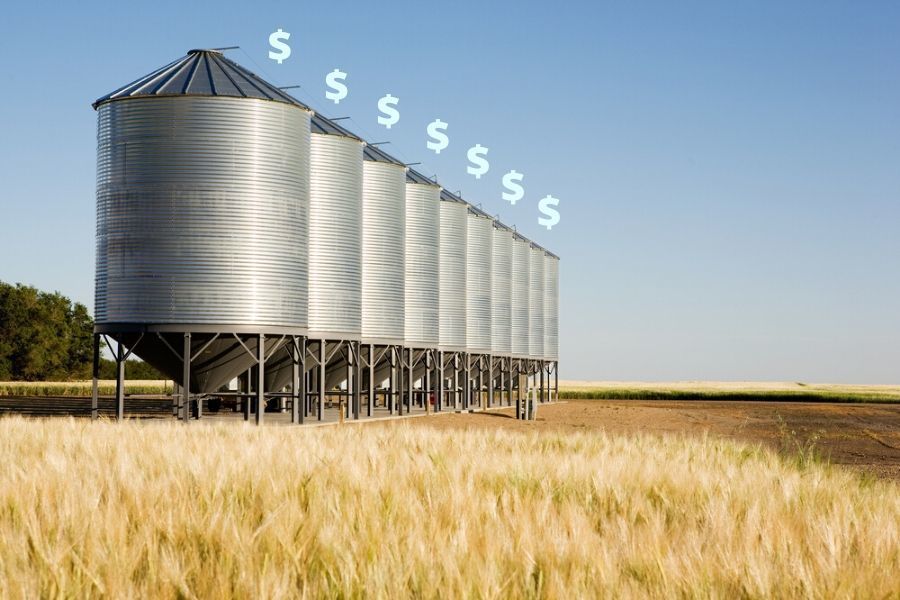 If you want to do this project on a budget, then look for old unused grain bins and negotiate with the owner.
You might get it for a few hundred dollars.
If the structure is set for tear down, then you might get it for free.
If you had to buy brand new, then it will set you back thousands of dollars.
How to Insulate a Grain Bin House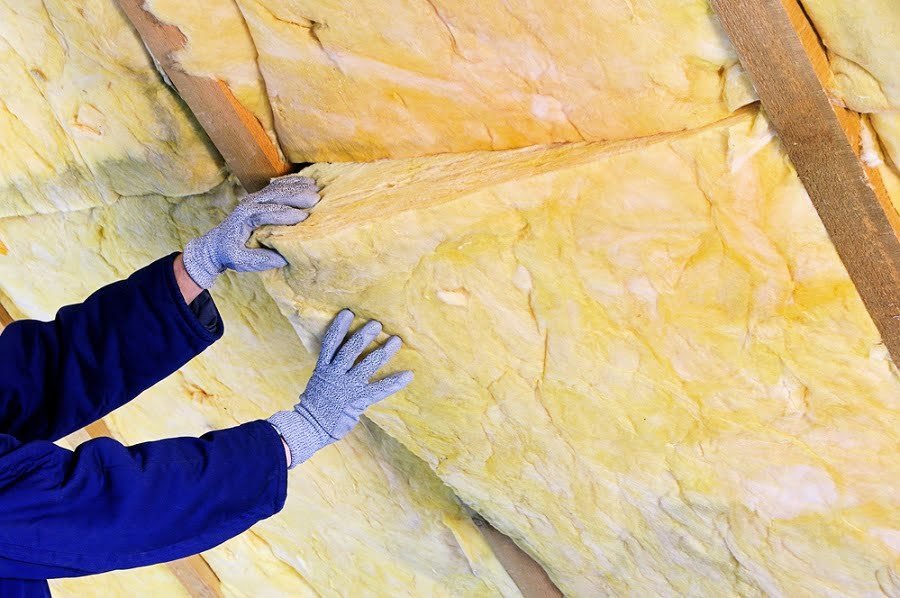 Due to the nature of grain bins (metal panels), they aren't built to keep the temperature. On the contrary, most of the time they have aeration systems in place to keep the air flowing when storing grain. Therefore, to work as a house frame it has to be properly insulated.
Here are some options that would work for grain bin insulation:
Insulation can be accomplished by wrapping the walls in closed-cell foam with at least 3 inches of thickness.
You might also use spray-on insulation or straw bales with natural plaster and rigid insulation.
Denim insulation will also work.
The resulting wall should have an R-value between R-13 to R-21 to adhere to the International Energy Conservation Code.
Related reading: