Last updated on January 5, 2023
Here are five ideas that will help you recycle your old furniture creatively. Read on!
Perhaps almost every owner has faced a similar problem: there is any unnecessary junk at home, but it is a pity to throw it away. However, do not forget that even an old wooden box can become a real work of art in the right hands.
The most important thing is creativity. Therefore, we present to your attention several ideas with which you can recycle old wooden furniture and household items.
Table of Contents
Bookshelf Made of Wooden Boxes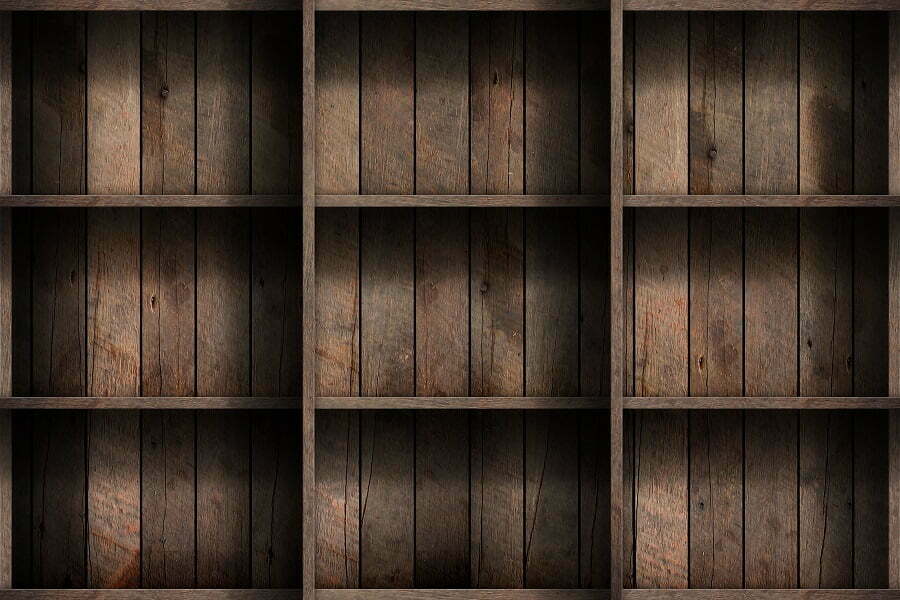 Do you often have to buy large quantities of vegetables in wooden boxes, which end up lying around somewhere in the basement or garage? If so, we suggest using a couple of them to create a beautiful mobile shelf on which you can store books, albums, old magazines, and other things. To do this, you have to paint the existing box white and then cover it with varnish to increase durability.
Shelves Made of Old Wooden Stairs
In the course of significant repairs in private apartment houses, people often have to change objects that have much larger dimensions than vegetable boxes. If you have an old decorative staircase lying around at home, which is a pity to throw away, then be sure to use its details to build shelves for books or indoor flowers from them. Such items will look very nice!
A New Table from an Unnecessary Child's Bed
The problem with cradles is that we cannot use them as soon as the baby grows up and moves to a bigger kid. Some people use old furniture as a drawer where you can put various junk, but this idea is unlikely to surprise anyone. We also suggest that you make a small table for your child, where he can learn and develop his talents.
Renewing the Old Sofa Without a Re-tie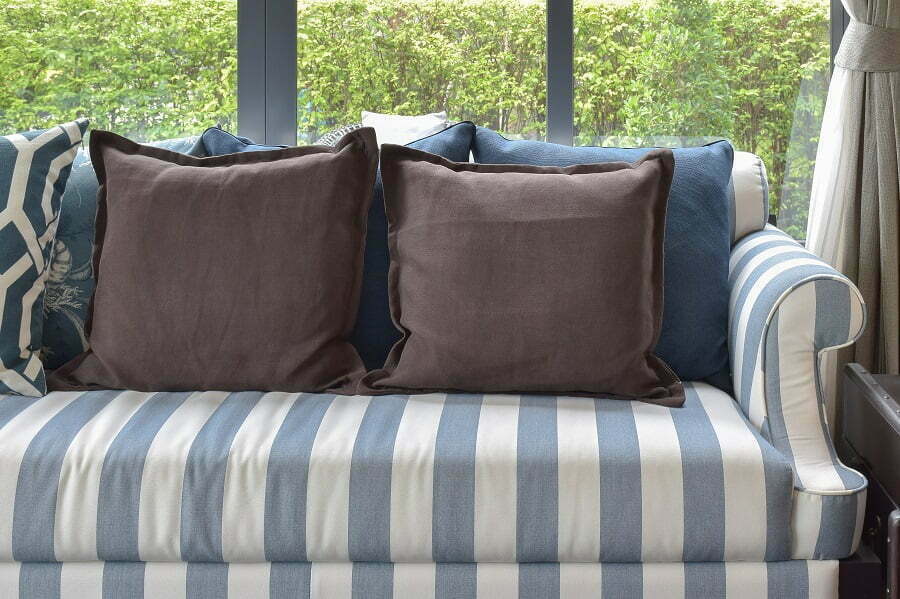 Sometimes the sofa that has lost its gloss outwardly remains soft and comfortable. In such a situation, there is also no point in getting rid of it. In order not to make an expensive and time-consuming hauling, you can use exciting design techniques to update upholstered furniture with your own hands.
"New" Frame
The base of most sofas is entirely or partially made of wood. On the back of the sofa, the armrests often burn out, crack, which makes the sofa look old. All wooden elements are covered with stain, paint of a suitable shade, or sheathed with fabric.
Pillows
The simplest way to give upholstered furniture a beautiful look is the use of decorative pillows. You can sew new pillowcases for old pillows or purchase a set of finished products. Their color should repeat the shade of wallpaper, textiles, or other interior items and contrast with the shade of the sofa itself.
Painting the Sofa
There is a paint aerosol with which you do not have to remove the upholstery from the sofa. It is only necessary to spray it on the entire base, not skip areas, and pay special attention to badly worn places. After drying, the paint will not be erased, washed off. You can sit on such furniture without fear. It would help if you remembered that you could only paint a clean sofa, so you should treat it with a cleaning agent in advance.
Applications
Holes and scuffs on the upholstery of the sofa are sealed with fabric applications. You may have to sew them into unspoiled places to create a beautiful ornament or complement the pattern. In any case, it will be easier and cheaper than tightening the product.
New Slipcover
The most effective way to upgrade a sofa is to buy a ready-made cover. If you have sewing skills, they can be made independently, for example, from curtains or any dense fabric. However, modern manufacturers offer a great range of stretchable sofa slipcovers. You can easily stretch it on any model and securely fix on it.
The ideas will be helpful to those who want to restore old furniture and those who like to change the interior often in budget ways.
Related reading: