Last updated on February 29, 2020
Looking for the best solar gutter lights to light up your backyard, front yard, or patio at night? Here are our top picks for the most sustainable solutions.
If you ever had to install electric wiring outside (yourself or hiring someone) you know how much of a hustle it is. Using power all night to light up your outdoor space is not the ideal solution as well (definitely not green). So solar lights that require no wiring and get charged using solar panels during the day and light up at night are a welcome solution.
If we're talking about gutter lights they are the fixtures that attach to your home's gutters. It's a convenient set up that can be used to light up the perimeter of your house. And with that come very specific requirements that make some solar lights better than others for this purpose.
Indeed, there are special solutions for the gutters and there are fit-all lights that can be attached anywhere. Here's what you have to look for.
How to choose the best solar gutter lights?
Key features needed:
Waterproof and weather resistant (gutters get exposed to the weather as much as the roof.)
Solar panels that get charged even with limited sun.
A good battery that can power the lights throughout the night.
Enough brightness based on your needs.
Optional motion sensing and scheduling modes.
Caveats to watch out:
Batteries should be replaceable in case they aren't efficient enough or die out.
Brightness vs ability to last longer.
How much sun do you get in your area?
The following picks for solar gutter lights will help you answer all of the questions above. You'll be able to choose from the best based on your needs. We've used extensive research to find the solutions that do the job. Also, note that we might get compensated for qualifying purchases on Amazon (indicated by #ad) but at no expense to you. This does not influence our choice of products.
Without further ado, check out the top 10.
Table of Contents
Best Solar Gutter Lights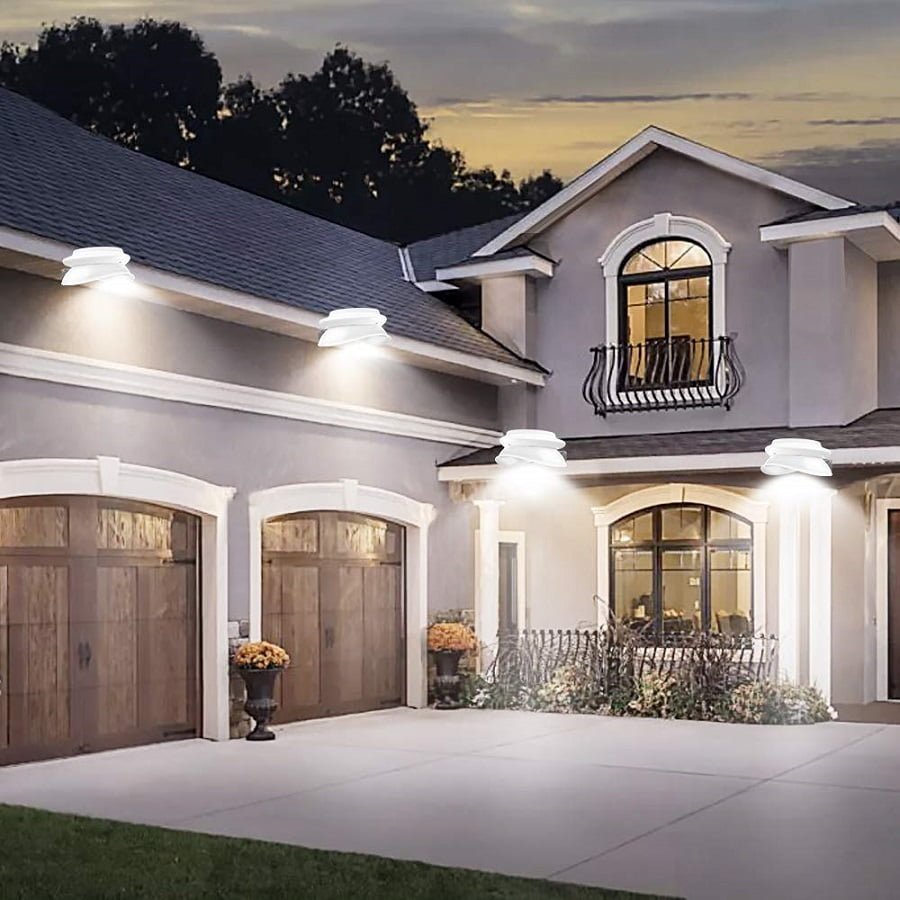 Pros: unique design inspired by UFO; 4 methods of installation.
Cons: not as bright after a few hours.
Best Solar LED Lights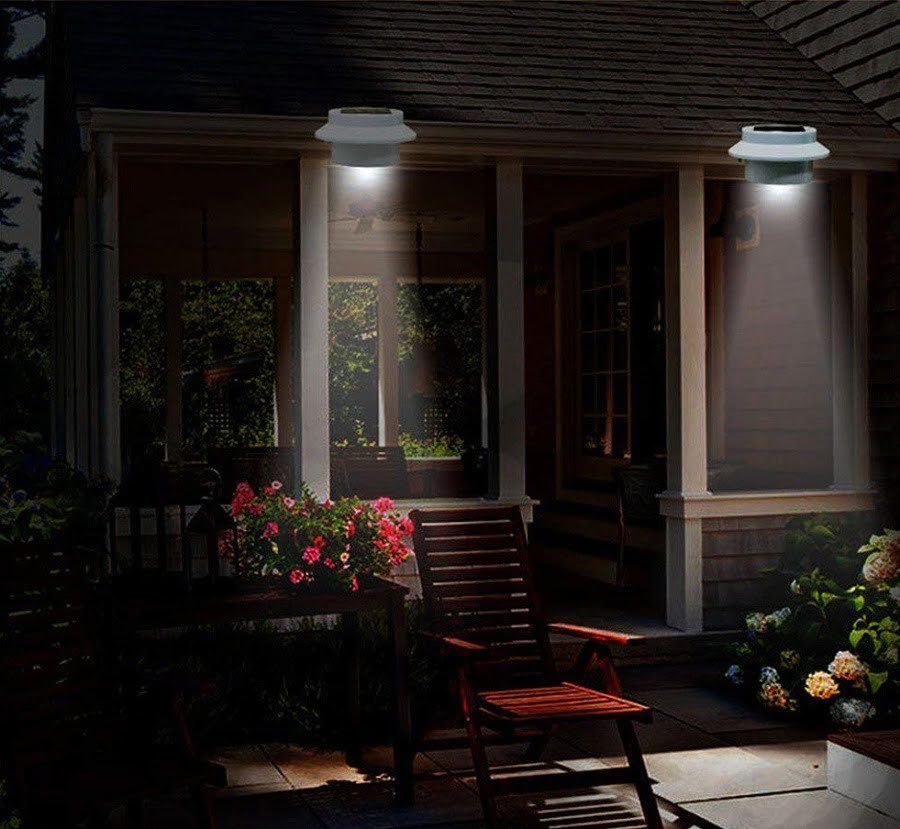 Pros: nice ambient lighting; can be attached to any flat surface.
Cons: require all-day sunshine for best results; included rechargeable AA batteries are too poor quality.
Best InnoGear Solar Lights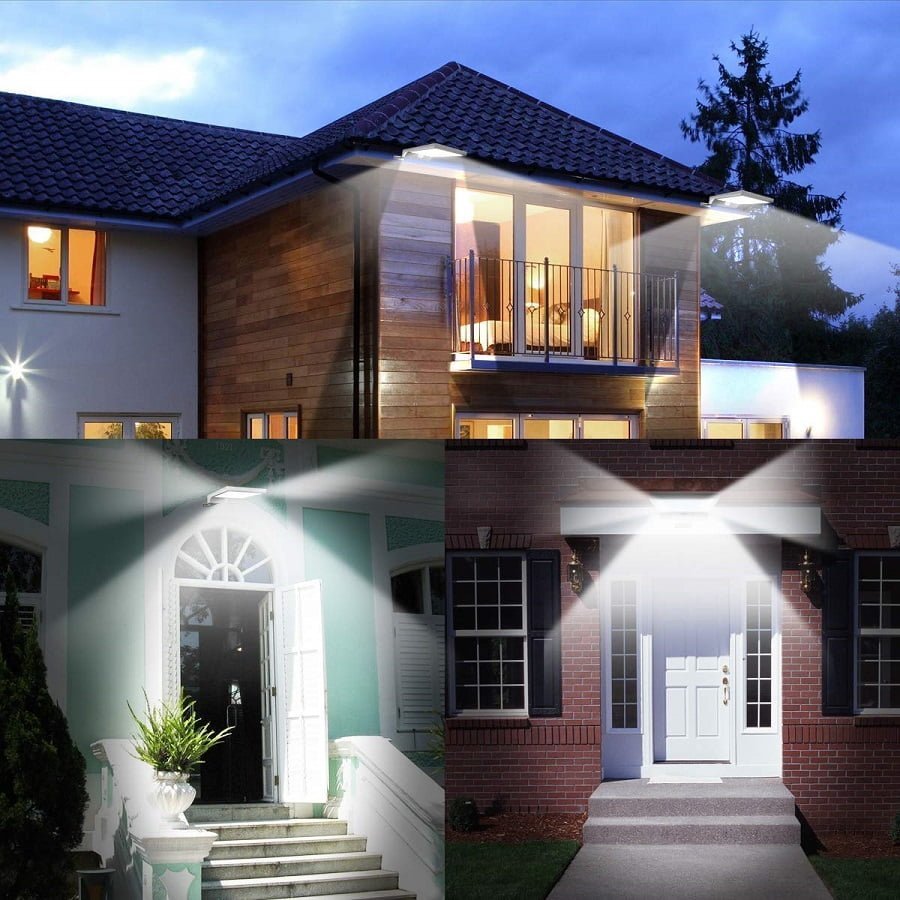 InnoGear is one of the most (if not the most), popular manufacturers of outdoor solar lights, so it was our duty to include it in its own category. If you've heard about this brand by word of mouth, chances are you're looking for their products specifically.
Pros: 4 working modes; larger more powerful solar panel; comes with a mounting pole.
Cons: not entirely waterproof; needs better batteries.
Solar Lights for Outside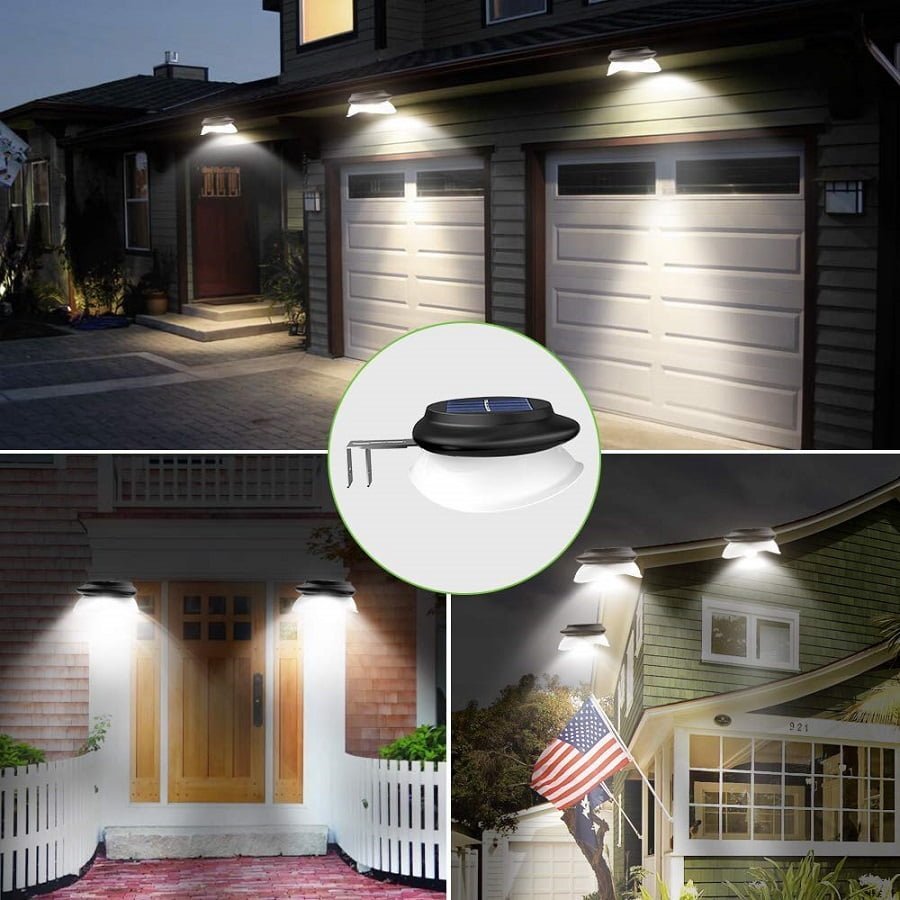 Pros: decorative value; soft ambient lights; waterproof.
Cons: gets a bit rusty over time.
Best Outdoor Solar Flood Lights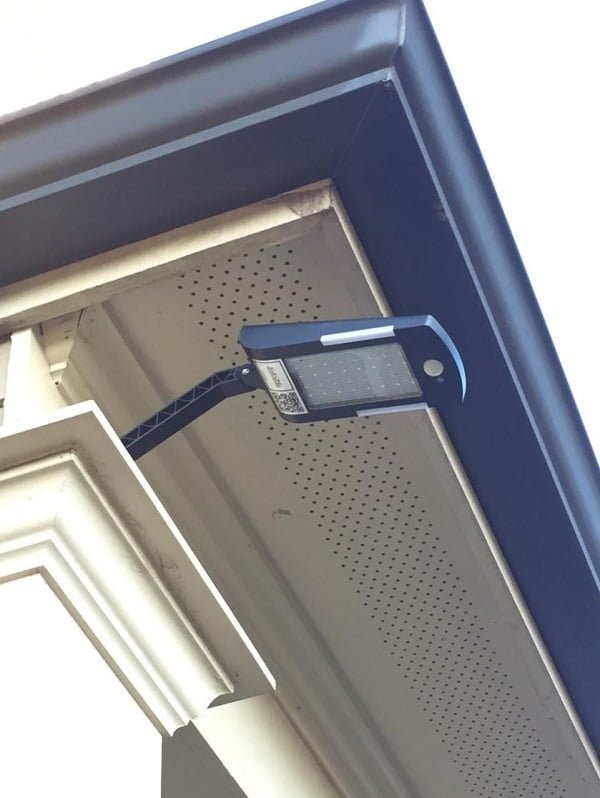 Pros: large lamp providing bright lighting; adjustable angle.
Cons: unclear instructions; a bit inconsistent;
Large Solar Lights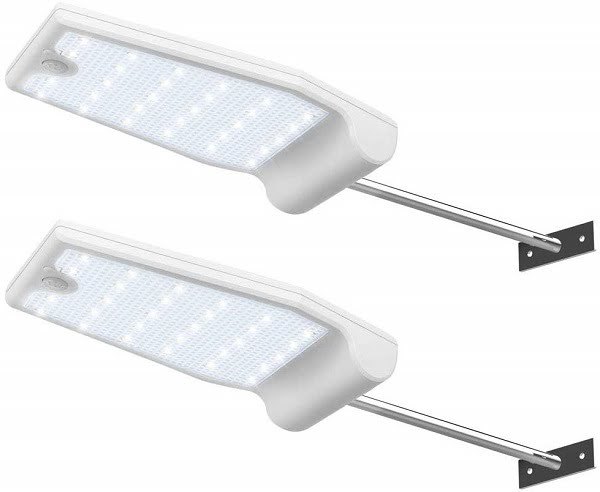 Pros: can be attached to any flat surface; bright.
Cons: not as large as the pictures show (actual size is 7×4.33 inches.)
Solar Lighting Outdoor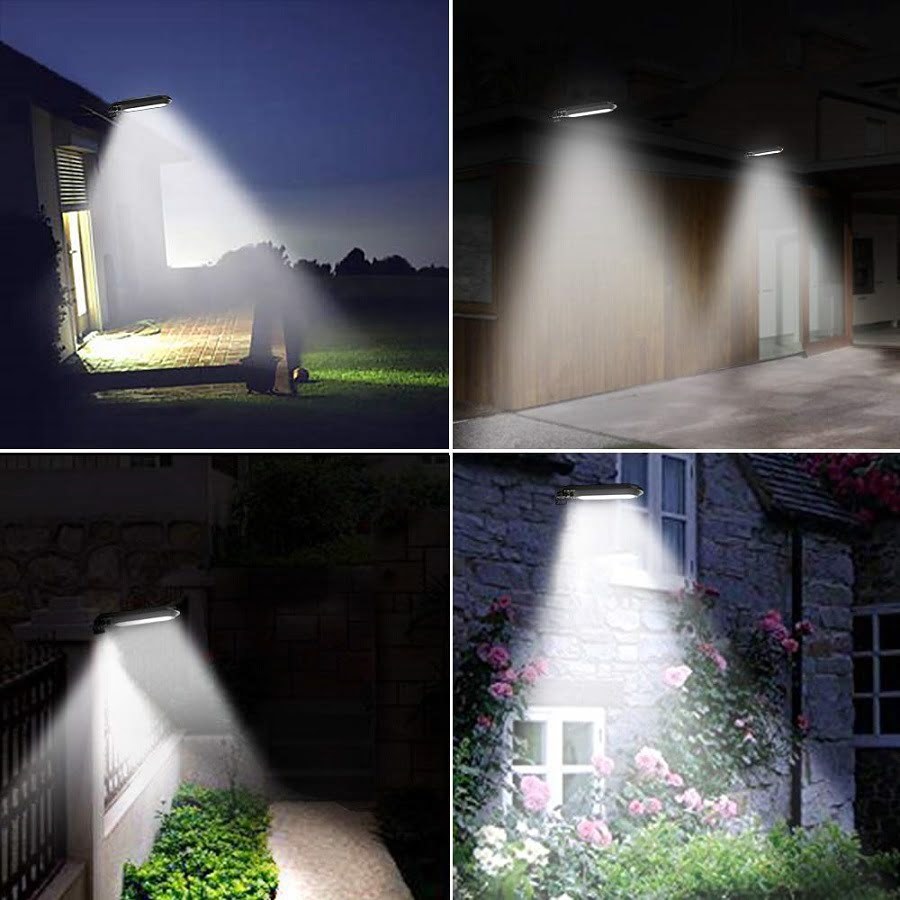 Pros: consistently bright.
Cons: batteries cannot be replaced.
Solar Lights for Patio
Pros: unique appearance; bright and long-lasting.
Cons: needs stronger batteries.
Motion Sensor Solar Light
Pros: very bright; efficient; 3 modes of operation.
Cons: unreliable in cold weather.
Solar Bright Light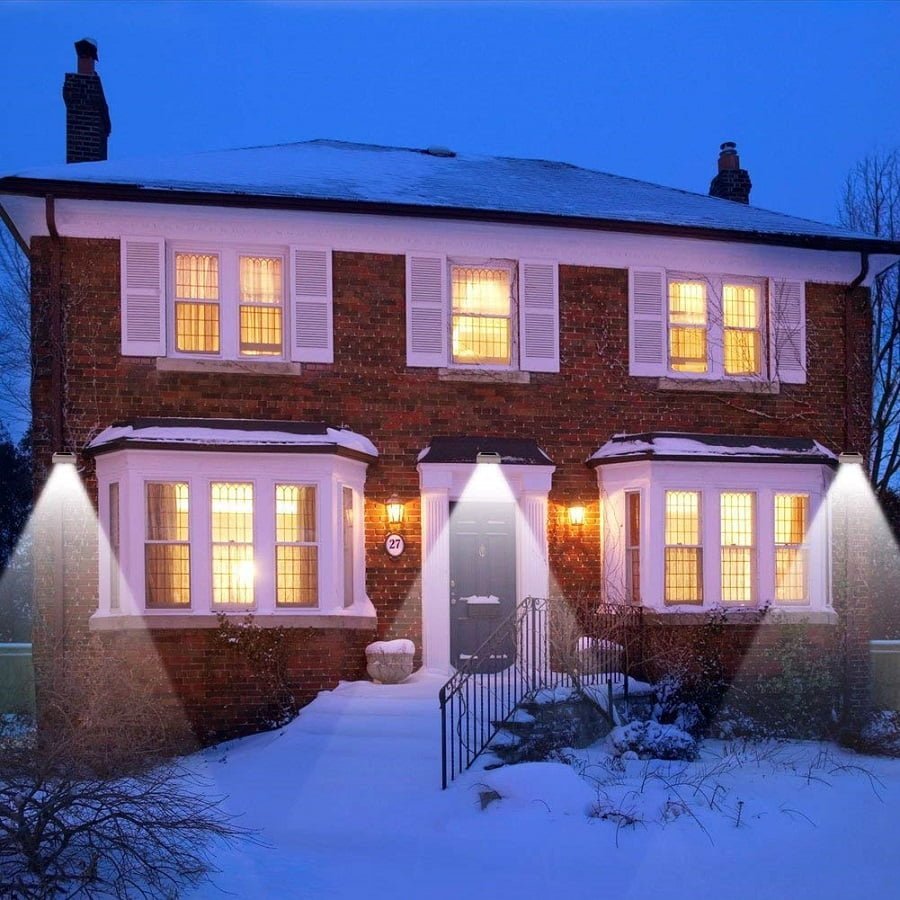 Pros: inexpensive; compact; easy to setup.
Cons: need better batteries.
Related reading: