Last updated on May 16, 2022
Siding can add both beauty and functionality to your home. This guide will help you determine which type of siding best suits your needs.
When you're considering new siding options, it's crucial to think about what is the most eco-friendly siding available. We don't want to cause further damage to our planet, do we?
While this doesn't mean you have to ditch the traditional vinyl siding and go all out in the design department, it does mean you should know what your options are when it comes to eco-friendly siding. These won't hurt the environment or put unnecessary strain on your wallet.
In this post, we will discuss the most eco-friendly siding options for your home that are both aesthetically pleasing and easy on your budget.
Table of Contents
Determining the Eco-friendliness of Sidings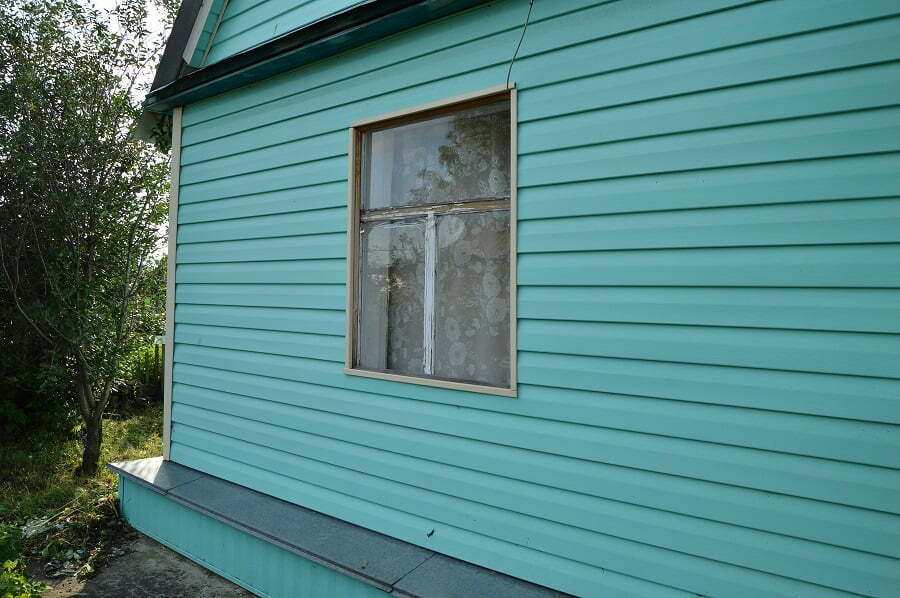 Before we move on to the list of the most eco-friendly siding for your home, let's look at the factors that make these green siding options viable.
Is It Durable?
The most eco-friendly siding options are primarily made of cedar, cypress, and redwood. These options will last longer than vinyl or PVC options. They're also more costly to install, so it's vital to consider how long your siding will last before deciding on a particular siding material.
Most wood sidings can last for about 50 years, whereas vinyl lasts for 25 years. Some wood sidings can even be considered a lifetime product. For that, you need to know how and when to clean wood siding to maintain it properly.
Is It Energy-Efficient?
Another factor that determines whether the siding is green is its energy efficiency. Energy efficiency refers to how much energy is required to produce a material.
Wood, for example, is more energy-efficient than vinyl because wood can be harvested from full-grown trees, while vinyl must be created from petroleum.
Wood also has better insulating properties than vinyl, so it's easier to keep warm in winter and cool in summer.
However, wood comes from trees and can't be recycled once it's been used for siding; this means that you have to cut down more trees if you choose wood over vinyl.
Does It Emit Volatile Organic Compounds (VOC)?
If you're going with vinyl siding or plan to install siding as part of your home renovation project, then you might want to know whether VOC emissions from your new siding will present any long-term health issues.
While natural materials like wood are a great eco-friendly choice, sometimes the enamel protector and primers that are used to maintain the wood can emit VOCs.
7 Eco-Friendly Siding Options to Choose From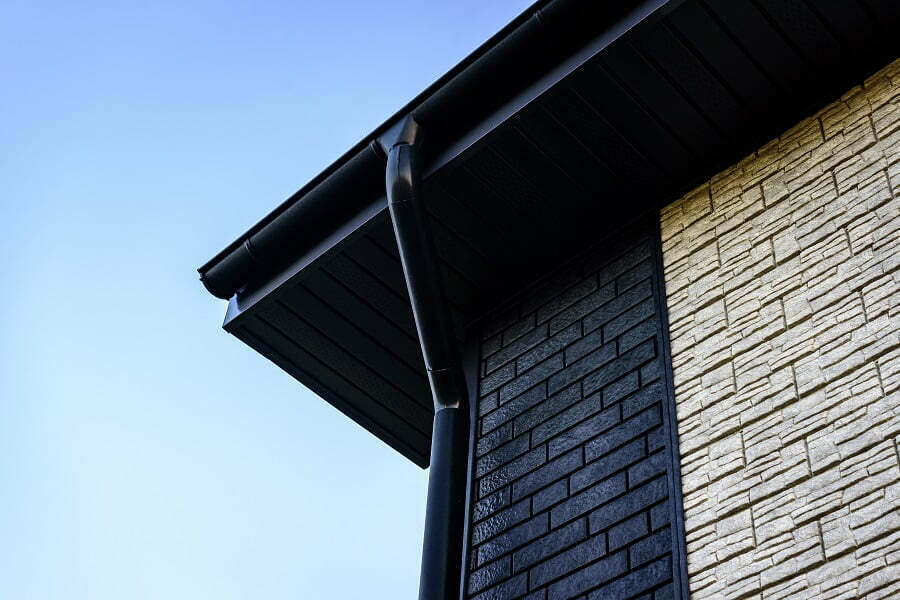 Here are seven green siding options that you can choose from and some pros and cons of each one that will help you make an informed decision.
Faux Wood
Faux wood siding comes in a variety of colors, from blonde to brown and beyond. You might wonder why we recommend faux wood siding when there are so many varieties of natural wood sidings?
Well, depending on what you're going for in terms of home renovation, faux wood siding can blend into the landscape really well. If you're trying to get away from using composite or vinyl siding, faux wood is an excellent alternative.
Vinyl Planks
Vinyl is one of the most popular siding materials because it's affordable, durable, and easy to install. Vinyl is considered a green material because it can be recycled, although you should make sure that your local contractor follows the recycling guidelines.
Although vinyl is usually an environmentally friendly product, it may not always be eco-friendly. It is known for containing phthalates (which are harmful to our health) and lead-based paints.
The good thing about vinyl sidings is that they are more resistant to mold and termites and require little maintenance. Plus, you can paint it any color you want!
Hardboard Panels
Hardboard siding is made of recycled paper and it offers a long-lasting, durable surface that requires minimal maintenance. Although a hardboard is considered a high-maintenance option, when maintained properly with a new coat of paint every few years, it can be an excellent choice for homeowners who want to go green.
Cedar Shakes
Cedar shakes are made from northern red cedar, which is softwood. They are resistant to bugs and rot and come in various shades of green. They're easy to install and maintain, making them a great choice for homeowners on a budget.
These shakes do not get weathered by rain or sun, so they don't need to be repainted every year or two like many other options. What's more, they offer lots of privacy and shade!
Redwood Panels
Because of their durability and natural resistance to rot, termites, mold, and other forms of decay, redwood is a very environment-friendly choice for siding.
Wood has many benefits as well – it insulates better, looks better over time (there's no need to paint or stain wood), and even provides additional privacy, thanks to its rich color.
Fiber Cement
This material is made of recycled concrete, which makes it a great choice for those who are looking to improve the sustainability of their home. Though fiber cement may be pricier than other options, its durability and low maintenance make it worth it in the long run.
This type of siding will last for years without any costly upkeep, so you can be sure that your home will keep its value when you put fiber cement on it.
Stucco
Stucco is a type of exterior wall covering that has been popular for hundreds of years. The light clay-like material is applied over a base layer of sand, cement, and water to make a solid covering for your home.
Stucco also allows you to apply your own design and paint it any color you'd like. This can come in handy if you live in an area with hot summers or cold winters, as it will help your house stay cool in summer and warm in winter.
The Takeaway
There are many options when it comes to the question of what is the most eco-friendly siding for your home. Some are better than others, but all of them will keep you achieve your green goals.
To choose which one is best for you, think about what kind of look you're going for, the climate where you live, and what kinds of benefits you're looking for.
Hope this article has shed some light on the most eco-friendly siding materials you can choose for your home.
Related reading: