Last updated on August 28, 2023
Are you a homeowner new to the world of roofing? Not sure where to start? Don't worry! We've got you covered with our ultimate guide, Roofing 101.
Here, we will discuss the top 4 tips and tricks for beginners; everything from how to identify potential problems before they lead to costly damages, what materials are best suited for your climate and budget, and more!
Whether you plan on tackling it yourself or hiring professional installers, this guide provides helpful advice that is essential for successful roofing projects. With our guidance in mind, even a complete novice can get started on their project with confidence.
Table of Contents
Understand the Different Types of Roofs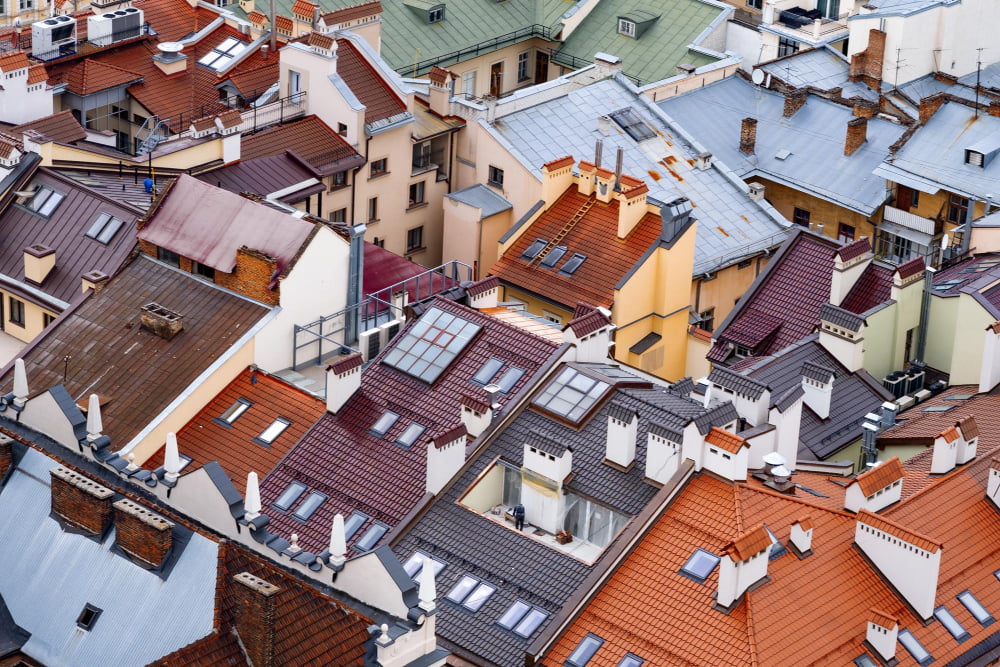 The first step to any successful roofing project is understanding the different types of roofs available. Asphalt shingle roofs are the most common, but there are also metal, flat/low-slope, wood shake, and tile options. Each type has its own set of benefits and drawbacks that you should consider before making a decision on what is best for your home.
Asphalt shingles are durable, affordable, and easy to install. They come in a variety of colors and styles that will suit most tastes.
Metal roofs offer much greater longevity than other types of roofing materials, but they can be quite expensive. Flat/low-slope roofs are ideal for areas where snowfall is common as they provide excellent drainage and insulation.
Wood shake roofs have a classic look that adds charm to any home, but they may require more frequent maintenance than other types of roofing materials. Tile roofs are aesthetically pleasing and provide excellent fire protection, but they also tend to be very expensive.
Check for Damaged Shingles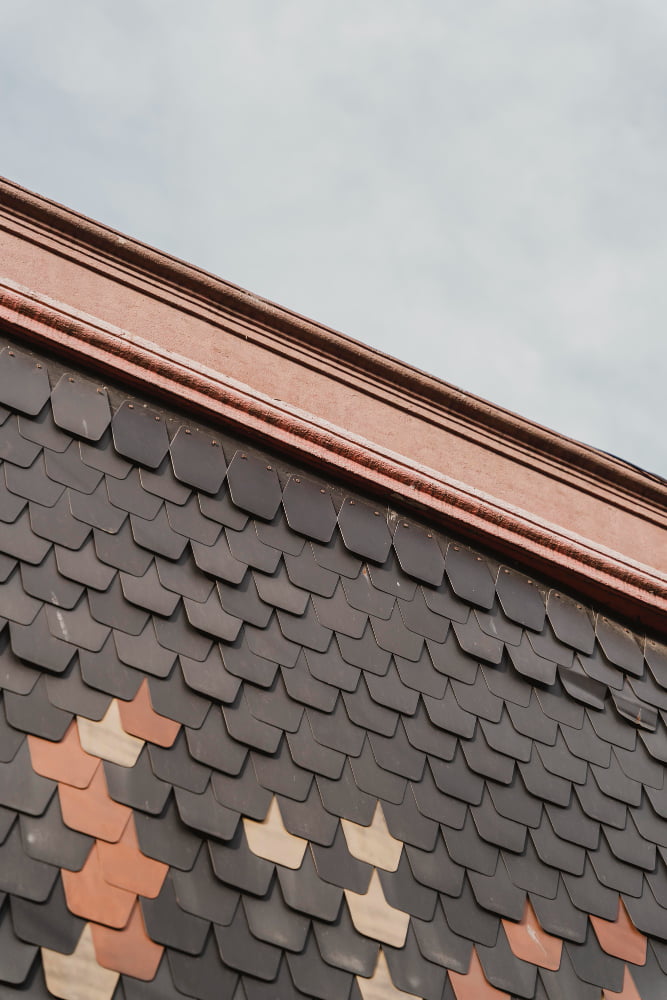 Your roof may be out of sight and out of mind, but it's one of the most important components of your home. Over time, shingles can become damaged and break, leaving your roof exposed to leaks and other potential problems. That's why it's important to periodically inspect your roof for any signs of damage.
Check for broken or missing shingles, as well as any other irregularities. Early detection of any problems can help prevent costly repairs down the line. So take a moment to give your roof a thorough once-over and rest easy knowing that your home is well-protected from the elements.
When looking for roof repair work, always call a certified and experienced roofing contractor. Keep in mind that some roofing projects may require building permits so make sure to check with your local government first.
Invest in Quality Materials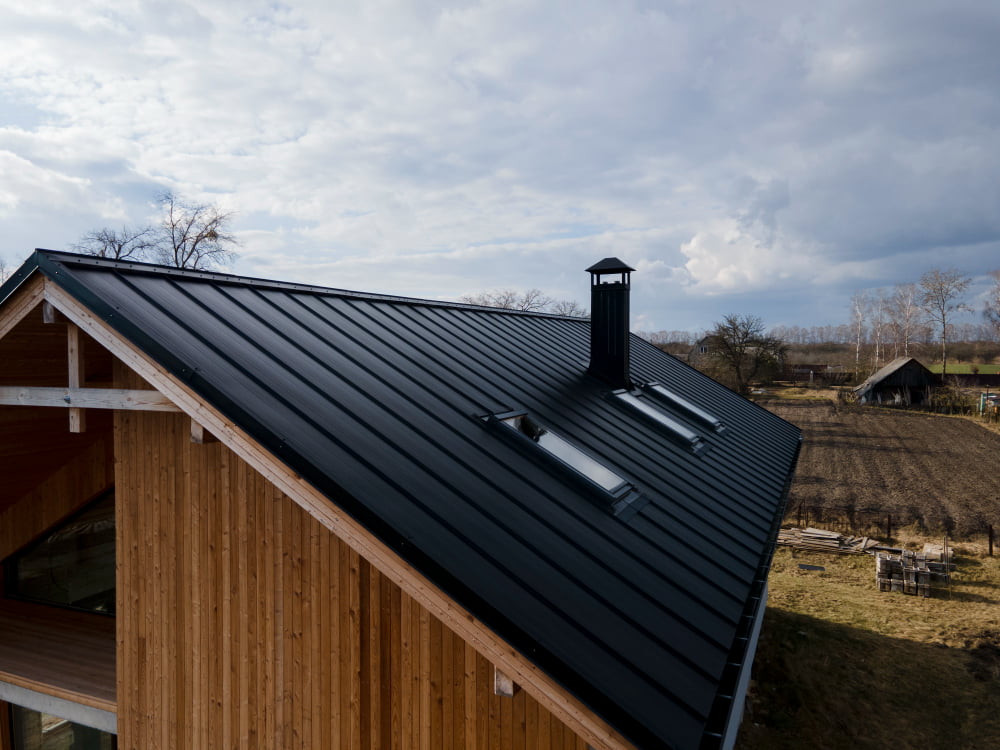 When it comes to roofing, quality materials are essential. Taking the time to research and invest in durable materials that are appropriate for your climate can save money in the long run. In addition to choosing a sturdy material, be sure to select a reputable manufacturer so you know that what you're getting is reliable.
Quality materials will last longer and require less maintenance than cheaper alternatives. Asphalt shingles are one of the most popular types of roofing materials because they are affordable and require little to no maintenance. However, metal roofs are becoming more common as homeowners recognize their longevity and superior protection.
Follow Safety Protocols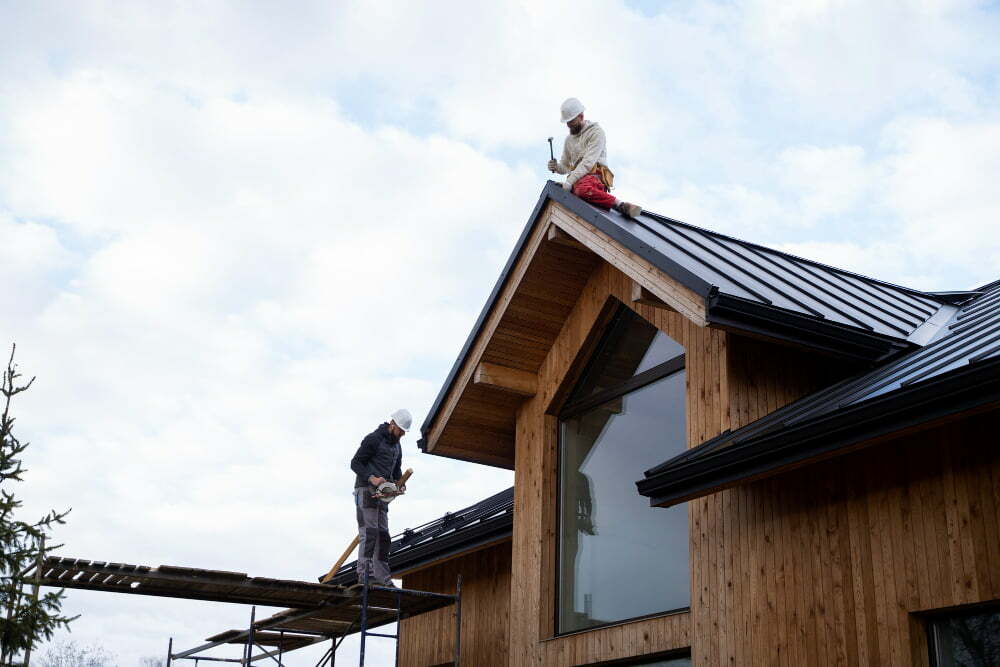 When you're up on the roof, it can be easy to forget about safety in the rush to get the job done. However, it's crucial to always keep safety protocols in mind and to prioritize your own well-being.
One of the best ways to do this is by wearing proper protective gear. This means investing in a good quality hard hat, sturdy gloves, and non-slip footwear to prevent falls and other accidents. Whether you're fixing a small repair or taking on a big project, taking the time to suit up in appropriate gear can make a world of difference in your safety and peace of mind.
So the next time you head up to work on your roof, make sure you take the necessary steps to follow safety protocols and put your own safety first.
The Takeaway
The art of roofing may initially seem daunting, especially to beginners. However, by comprehending the different types of roofs, routinely checking for damaged shingles, investing in quality materials, and prioritizing safety protocols, any homeowner can navigate the process with ease.
These valuable tips and tricks, collectively referred to as 'Roofing 101', empower you to make informed decisions regarding your roofing projects, whether you're undertaking the task yourself or enlisting the help of professionals.
Remember, your roof is not just about aesthetic appeal; it's a shield that protects you and your loved ones from the elements. Therefore, investing time, effort, and thought into maintaining and enhancing its quality and longevity will undoubtedly reap significant rewards.
Related reading: