Last updated on May 26, 2023
Here are six you can't miss if you want to renovate your bathroom for a stunning makeover. Read on!
Are you looking to give your bathroom a much-needed update? Renovating any room in the house can be a daunting task, not least when it comes to bathrooms.
From choosing the right fixtures and fittings to making sure everything runs seamlessly, there are many details that need special consideration.
But don't fear – with some careful planning and research, you can create a beautiful renovation that will last for years! Here are our top tips for renovating your bathroom successfully and achieving the best results possible.
Table of Contents
Consider Your Budget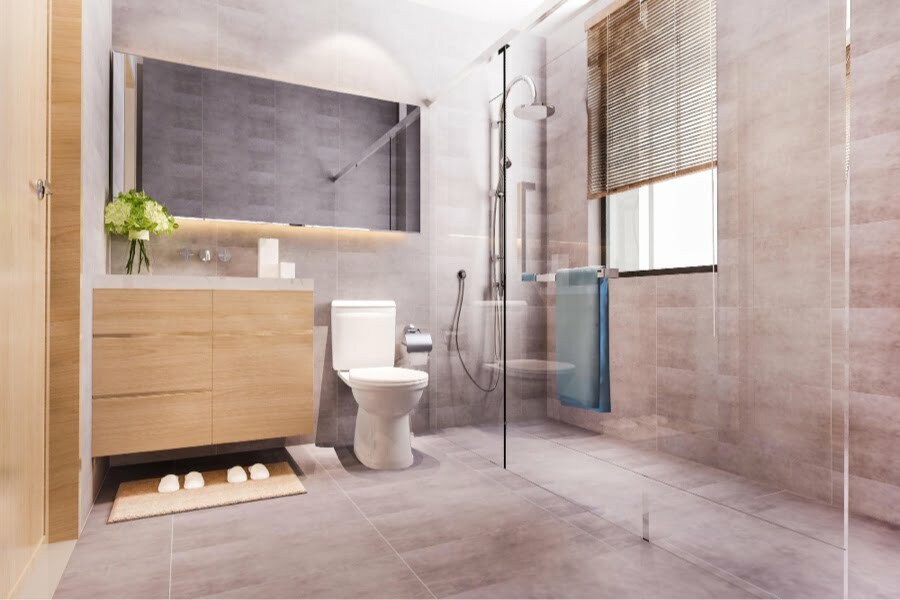 Before you start any renovation project, it's important to assess your budget and determine what you can realistically afford. From fixtures and fittings to labor costs, there are many factors that can affect the cost of a bathroom renovation.
Make sure you have an accurate understanding of all these elements so that you can set a realistic budget. In addition, if you are working with a contractor, be sure to get an estimate from them as well.
Also, remember to include a contingency budget in case any unexpected costs arise. For example, if you find out that the plumbing is in worse condition than expected, having an additional budget can help cover these costs.
Choose Quality Materials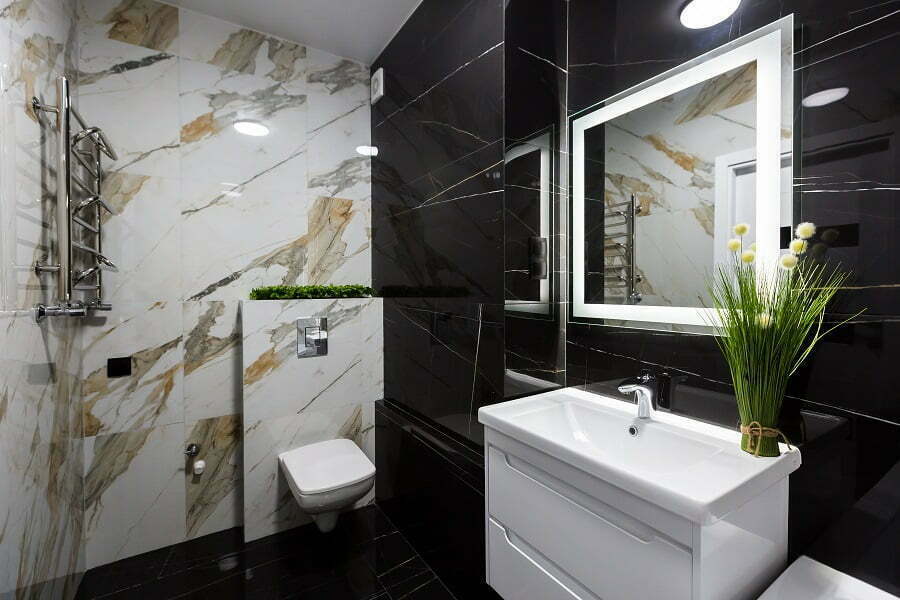 When it comes to renovating a bathroom, quality materials are always best. Not only will they last longer and look better, but they may also cost less in the long run.
Consider investing in durable, high-quality materials like ceramic tile, mosaic glass, and natural stone for your floors, walls, and countertops. For instance, if you choose travertine-look tiles for your floor, they will not only be resistant to water damage but also last longer than other materials.
For fixtures like toilets or showers, stick with well-known brands that have a good reputation for quality and reliability. For instance, buying a long-lasting quality toilet will save you money in the long run.
Plan For Storage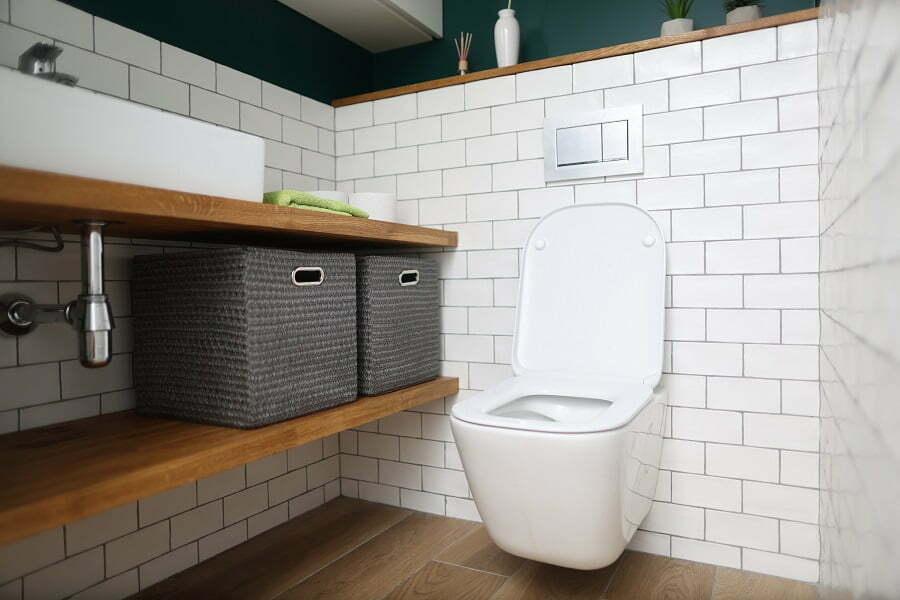 Oftentimes, bathrooms can be one of the most cluttered and unorganized spaces in the home. To avoid this problem when renovating your bathroom, plan for storage from the start. Include built-in cabinetry or shelving to help keep your bathroom clutter-free and organized.
Consider adding a vanity with drawers and cabinets, as well as extra hooks for towels or any other items you may need to store. In addition, you could also consider adding some open shelves for decorative items or displaying plants. 
That way, you can make your bathroom appear more spacious and organized. Also, make sure to measure the space accurately so that you can choose furniture and fixtures that will fit.
Choose Appropriate Lighting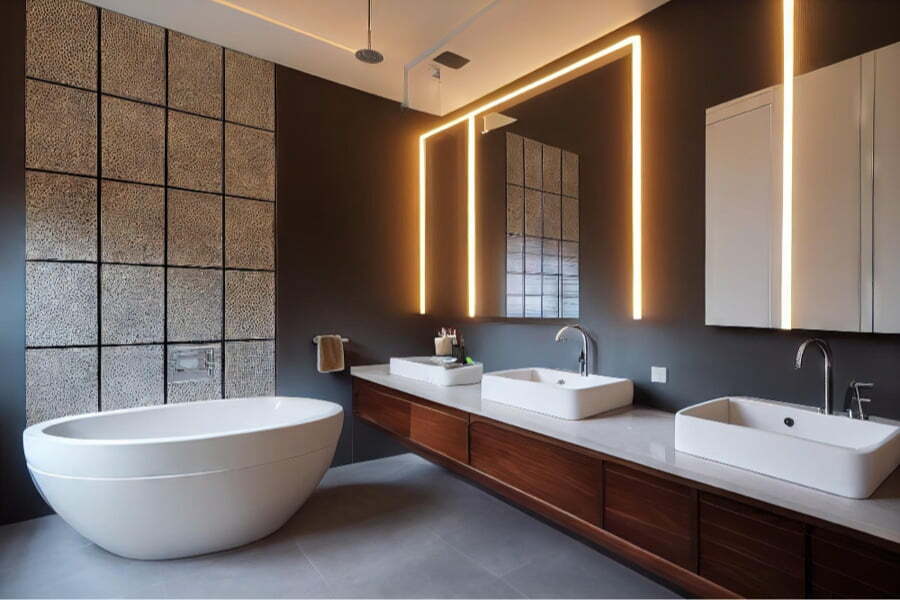 Lighting is a crucial element of bathroom design. Not only does it help set the mood for the room, but it can also increase its functionality by making certain areas easier to use. For instance, adding task lighting in areas like the vanity can make it easier to do your makeup or shave.
Also, depending on what you plan to use the room for, consider adding dimmer switches or layered lights for more versatility. That way, you can quickly switch between brighter lighting for tasks and softer lighting for moments of relaxation.
Incorporate Functional Features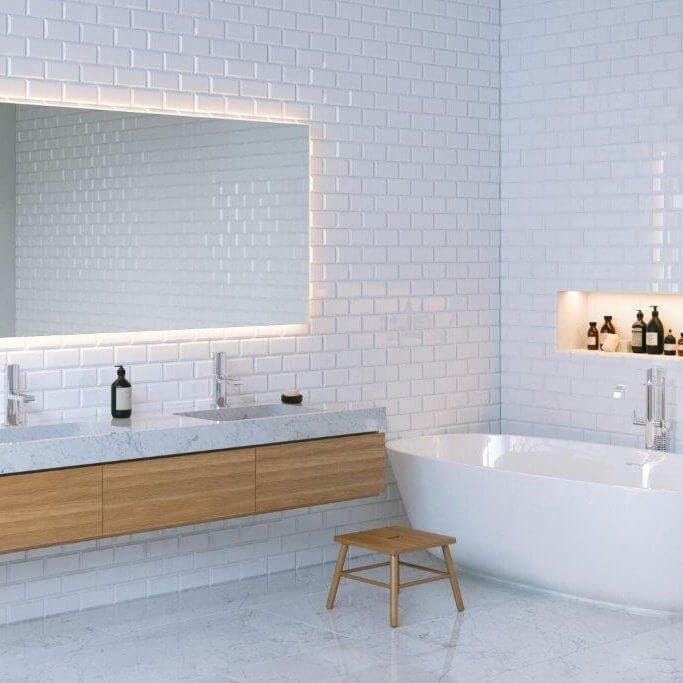 Besides aesthetics, when renovating your bathroom make sure to include functional features that will help you get the most out of the space. For instance, adding a heated floor or towel rack can add a touch of luxury and comfort to the room.
You could also look into other features like built-in speakers, steam showers, or smart mirrors that can help make your bathroom experience more enjoyable. In addition, consider adding grab bars near the shower and toilet to provide increased safety for you and your family.
Stick to a Color Scheme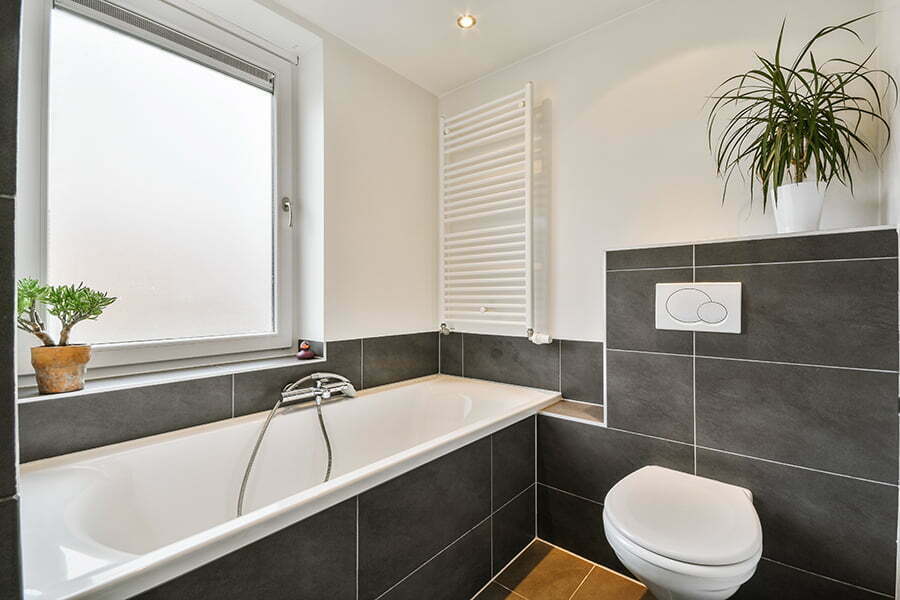 When it comes to bathroom design, having a cohesive color scheme is essential for creating a harmonious look and feel. Start by picking out one main color that will be used throughout the room. You can then pick a few accent colors to provide contrast and depth.
Also, think about the color of the fixtures and furniture that you plan on incorporating into the design. For instance, if you choose white tile for your walls, a white vanity would look great alongside it.
Finally, you may want to consult with an interior designer so that they can help you create a bathroom that looks good and functions well. 
Renovating a bathroom can be an exciting yet daunting undertaking. However, with the right approach and strategy, you can create a beautiful space that will last for years to come.
By following these tips – from choosing quality materials to incorporating functional features into your design – you should have no problem creating a stunning and practical bathroom renovation project. With careful planning and dedication, your dream of having the perfect bathroom is within reach!
Related reading: