Last updated on June 15, 2022
Planning to build a dome house for a one of a kind home? Then you've come to the right place as we've got the best dome house ideas to get inspired. Read on!
Dome homes are becoming more and more popular. They may seem like out of a sci-fi movie but these houses are for real.
Their spherical structure is made to be much stronger and more energy-efficient than a typical 4 wall house. Also, they've proved that they can withstand harsh weather like strong wind and even strong earthquakes.
A dome house is for anyone who considers safety over everything else. That's why we've compiled these ideas in case you want to get one but don't know where to start.
Table of Contents
Geodesic Dome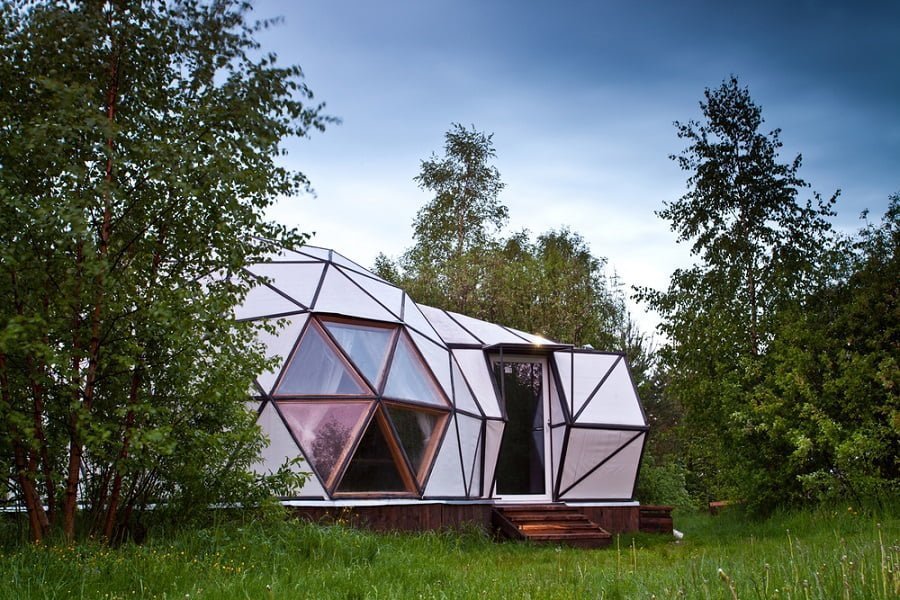 A geodesic shelter is proven to be one of the most efficient shelters. It has been used in different climates and temperature and it saves energy and resources because it needs fewer materials to build and it creates a natural airflow.
Aircrete Dome House
Aircrete is a mixture of cement, water, and foam that is lightweight and non-chemical. It hardens overnight and can be carved, cut, or drilled into woodworking tools and it's very easy to work with. It is low cost and element resistant.
Geodesic Dome Home
Having a geodesic home provides plenty of advantages. It is very sturdy especially against strong winds and circulates heat and air properly. It's cheaper and fast to build not to mention the aesthetic appeal.
Dome Home Kit
Since geodesic homes are becoming more and more popular, many companies are now starting to sell kits for it. It has the same durability and price but is ready to use for those who want to upgrade the geodesic dwelling they have.
Monolithic Concrete Dome
It might look monotonous but this dome's interior can be fully furnished and customized in so many ways. They are durable and airtight and the best thing about it is they're resistant to bugs and rot. Maintenance is easy and it's energy-efficient. Most important of all, monolithic structures are durable and disaster-proof.
Prefab Dome Homes
Though dome homes are usually easier and faster to build, if you want a much quicker one, then prefab dome homes are the way to go. It's usually pre-made in a factory and the company will deliver it and construct the house on your site.
How to Build a Dome House
If you got the time and skills, building your own dome house would be a great idea as you can fully customize it the way you want. There are even companies that offer pre-made and just construct it on your own once delivered.
Dome Connectors
Geodesic connectors are usually for the do it yourself enthusiasts and they give the opportunity to quickly connect. It's made of strong wood or metals and very easy to use. It shapes the dome naturally as you use it.
Geodesic Dome Plans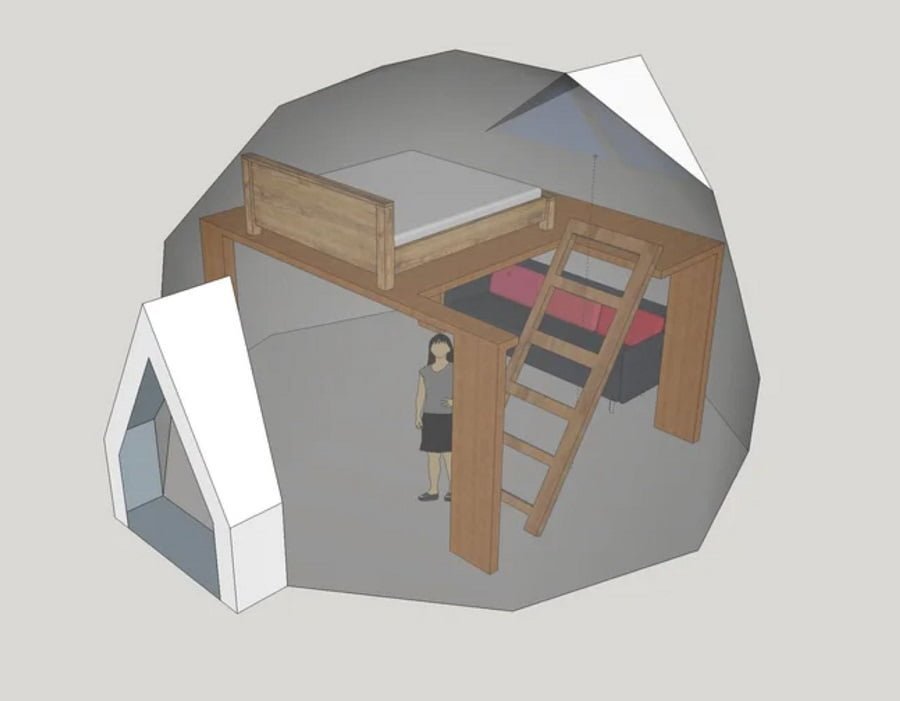 By having the right geodesic layout, you can easily build one carefully without compromising the space, time, and budget. You will be prepared before the construction and will know the things you need like the materials that you're going to use for building one.
DIY Concrete Foam Generator
Concrete foam is made by mixing cement, sand or fly ash, water, and the foam to make a lightweight concrete. And if you want to make one, why not do a generator yourself so you can make concrete foam anytime without spending more.
Styrofoam Dome House
Styrofoam aren't just trays or disposable cups, it can also be a material used for building homes and making a dome out of it is easy that it won't waste too much of your time. They don't rust or decay and also have fire and even earthquake resistance.
Dome Homes Floor Plans
Having an existing floor plan saves time and money as they can be edited anytime for your place or even incorporate any additional details or ideas. It can be designed base on your budget, size of your family and lifestyle and can be customized even after the plan is done.
Hexagon Dome House
A hexagon dome house is almost the same as a geodesic home except that the appearance has hexagonal shapes instead of a circular one. By adding more hexagons, it makes the structures closer to each other.
Dome Home Problems
Of course, building a geodesic home isn't just all about the pros, there are cons to consider as well before getting one. For starters, it's hard to build chimneys and fire escapes can be expensive. It's also hard to find experienced dome builders as they are not built the conventional way.
To sum up the cons:
Echoing is a problem.
Curved walls make accommodation difficult.
Replacements of parts can be challenging.
Property value appraisal can be challenging.
Dome Home Builders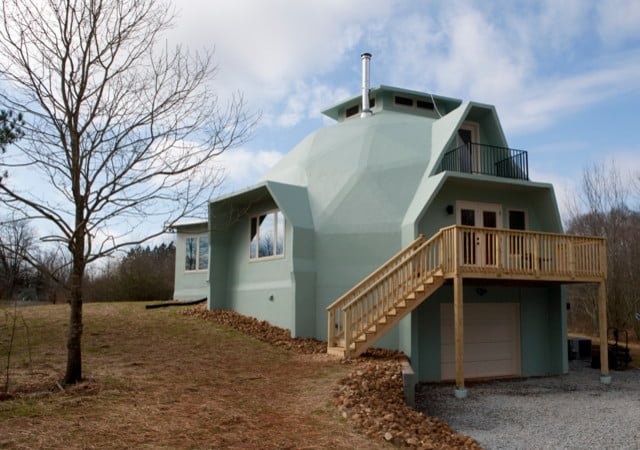 There are many ways to build a dome home. You can do it yourself, buy a prefab one from different companies or get one from scratch. There are a lot of contractors or builders found online that some are even on e-commerce sites like Amazon or eBay.
Some notable dome home builders:
Geodesic Dome Home Cost
Given that geodesic looks artistic and out of this world, you would think that it is expensive when in fact it's not. They usually cost around $130 per square foot of floor area. It's estimated to be $60,000 to $130,000.
Related reading: