Last updated on November 18, 2023
Home renovations inject life and vibrancy into living spaces but often come with the overwhelming task of cleaning up afterward. The mess of dust, debris, and disarray can be a daunting challenge, but with a strategic approach, you can efficiently restore your home to its sparkling best without sacrificing excessive time and effort.
Here are some comprehensive and expert-backed cleaning tips tailored to save you considerable time after a home renovation.
Table of Contents
Hire Cleaning Services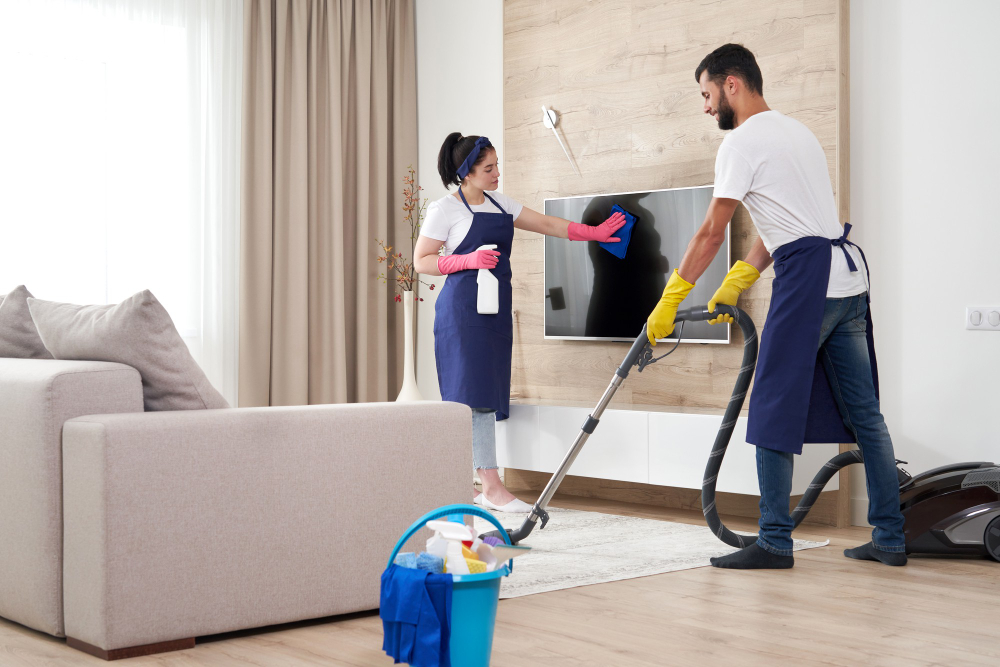 One of the easiest ways to tackle post-renovation cleaning is by hiring professional cleaners. They have specialized equipment, tools, and expertise that can quickly and thoroughly clean up your home. Additionally, they can help minimize the risk of health hazards associated with inhaling dust particles during cleanup.
With reliable post construction cleaning services, you can enjoy the convenience of a pristine home without any hassle. It also allows you to focus on other important tasks related to your renovation project.
Pre-renovation Preparation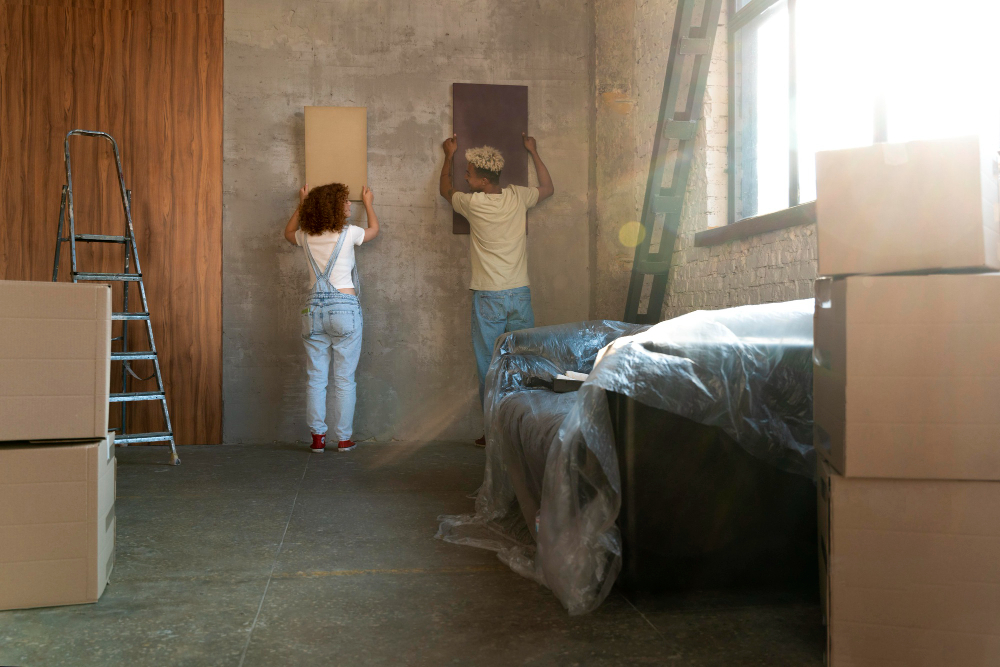 A key aspect of efficient post-renovation cleaning lies in pre-emptive measures. Before the renovation begins, take proactive steps to minimize the ensuing mess. Seal off areas not undergoing renovation using plastic sheets or drop cloths. Cover furniture, electronics, and other valuables to shield them from dust and debris.
These preparatory steps will significantly reduce the scope of the cleanup. In addition, consider scheduling your cleaning service for the day after your renovation is complete to avoid any delays or interruptions. This will also give the dust and debris time to settle, making it easier to clean.
Strategic Dust and Debris Removal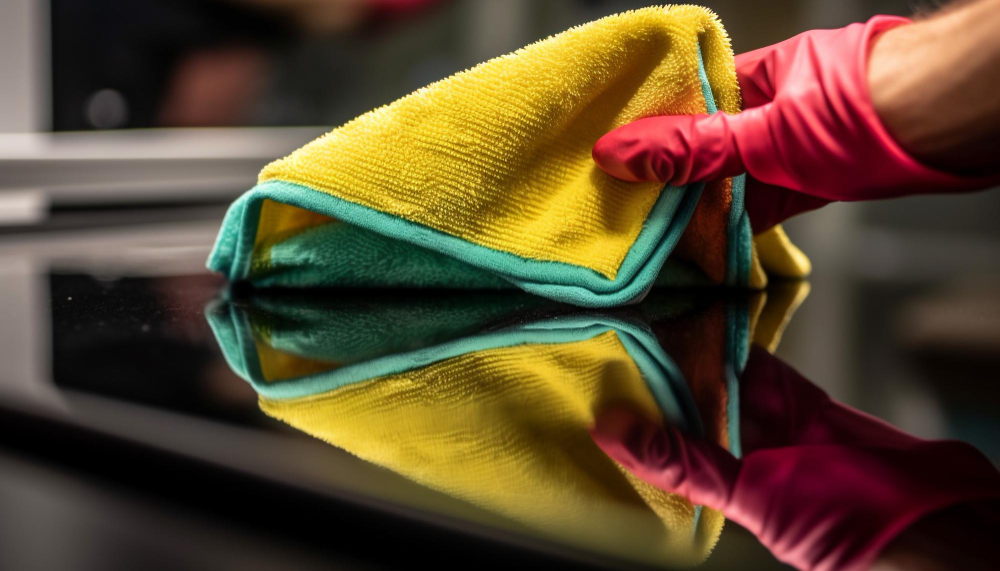 Commence the cleanup by addressing the primary culprits: dust and larger debris. Opt for a vacuum cleaner equipped with a HEPA filter to effectively capture fine particles without redistributing them into the air. Utilize microfiber cloths or electrostatic dusters to thoroughly wipe surfaces and trap residual dust.
When it comes to larger debris, such as drywall or wood scraps, use a broom and dustpan for quick and efficient removal. It is also advisable to sweep and vacuum multiple times in different directions to ensure all particles are eliminated.
Room-by-room Takedown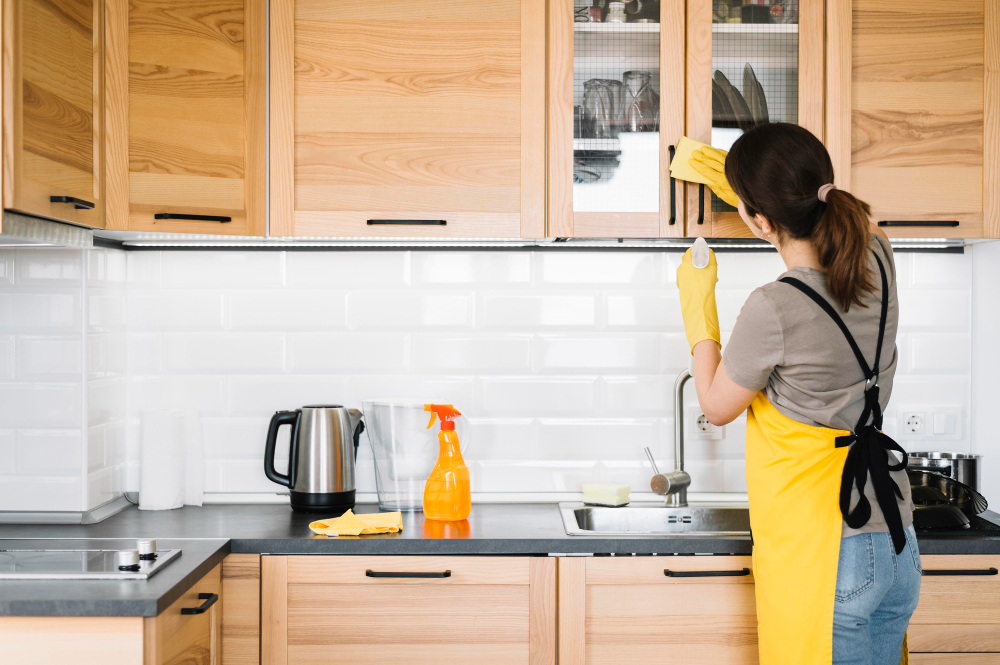 Rather than tackling the entire house in one go, adopt a systematic, room-by-room approach. This focused strategy allows for more efficient and detailed cleaning. Begin and complete the cleanup in one area before moving on to the next. This prevents feeling overwhelmed and ensures no corner goes unnoticed.
DIY Cleaning Solutions
Leverage the efficacy of do-it-yourself (DIY) cleaning solutions to save time and money. A solution of equal parts vinegar and water serves as an effective all-purpose cleaner for glass, surfaces, and more. Create a paste using baking soda to conquer stubborn stains on tiles, grout, and other surfaces. These homemade solutions not only clean effectively but also spare you the cost of commercial cleaners.
Investment in Time-saving Tools
Consider investing in tools that expedite the cleaning process. A steam cleaner for floors and carpets not only removes dirt and grime but also sanitizes surfaces without harsh chemicals. A high-quality vacuum with specialized attachments ensures efficient and swift dust removal from various surfaces.
By diligently implementing these five comprehensive cleaning strategies, you can significantly reduce the time and effort needed to restore your home after a renovation.
Through meticulous pre-renovation preparation, targeted dust and debris removal, a methodical room-by-room approach, the use of cost-effective DIY solutions, and investing in efficient cleaning tools, you'll swiftly rejuvenate your living space, allowing you to enjoy the fruits of your renovation without undue delay.
Related reading: