Last updated on March 13, 2020
Cardboard piles up quickly, especially if you receive a lot of parcels to your home. So where do you put it, and how do you recycle cardboard properly? Read on to find out.
We're all about keeping our environmental footprint as low as possible. That means repurposing and recycling everything, as well as choosing sustainable materials in our projects. Cardboard is one of the top materials that are wasted and pile up dumpsters.
Don't let that be your backyard or garage. Let's recycle that cardboard or take it to a recycling center. This article is all about doing the right thing and doing it properly.
So how do you recycle cardboard?
In a nutshell, here's what you can do:
Take it to a recycling center near you that accepts cardboard products.
Reuse it for your DIY projects.
Cut it to make cardboard bale for construction projects.
This article goes into detail about all these options and more.
Table of Contents
Types of Cardboard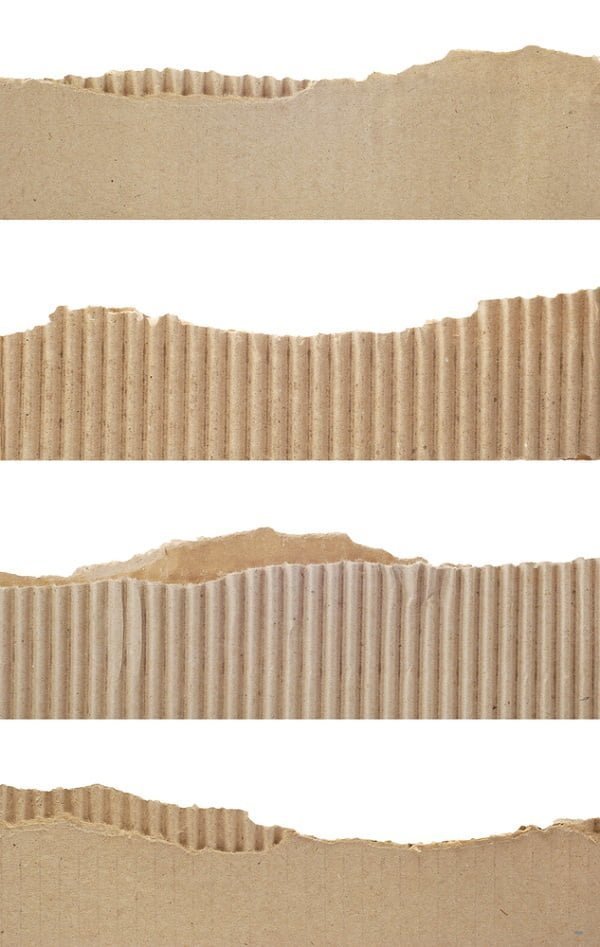 These are the most common types of cardboard by material and technique of manufacture:
Corrugated cardboard – Corrugated cardboard has a high strength to weight ratio. In addition, it is easy to cut, bend, and fold. It is perfect for project construction.
Paperboard – Paperboard is much easier to bend and fold. It is used in making tubes for tissue paper, paper towels, and wrapping paper.
Matboard – This is the material used in picture frame matting.
What type of cardboard it is doesn't really matter when it comes to recycling. But it may influence what repurposing projects you can take on.
Thin Cardboard Sheets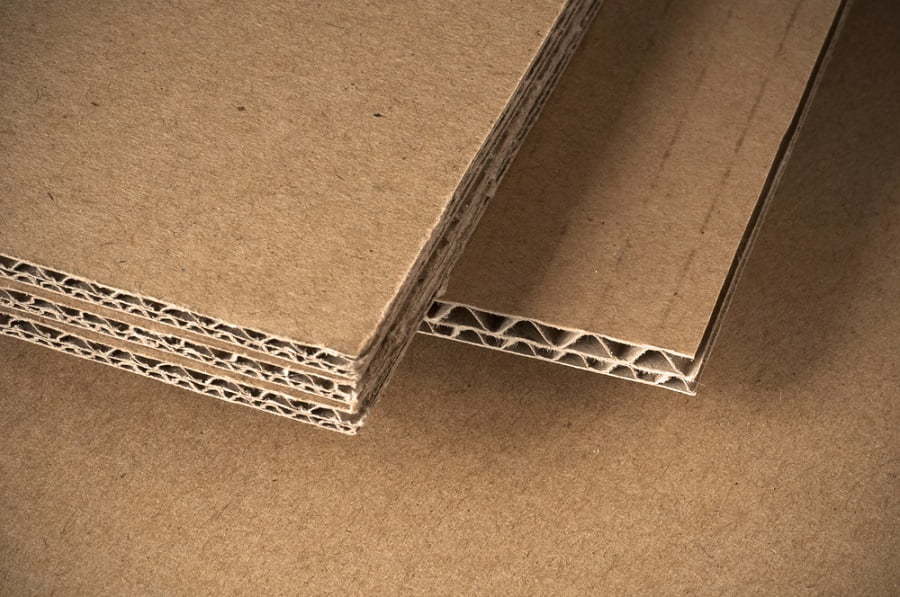 Thin cardboard sheets come in different colors and dimensions. They have several applications including arts, crafts, retail use, and office use.
Thick Cardboard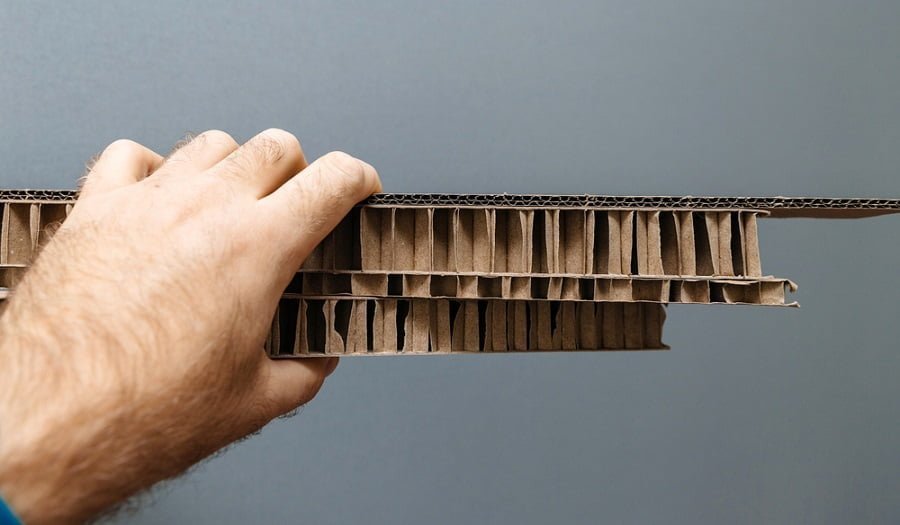 Thick cardboard has great burst strength, impact resistance, tear resistance, and shock absorption. Because of its durability and sturdiness, it has many commercial and industrial applications.
Environment Carton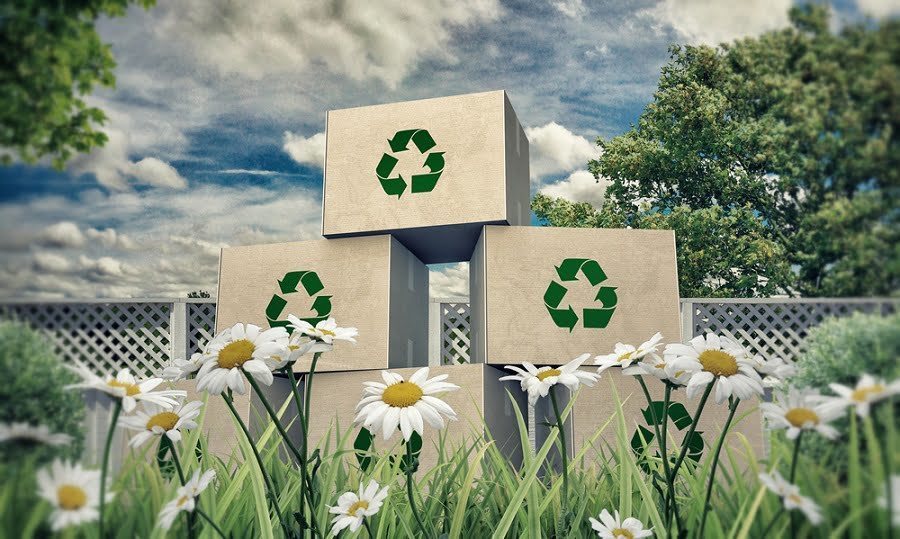 Eco-friendly carton has a lower carbon footprint. It is better for the environment because it is made of recycled waste material. This reduces the consumption of natural resources.
How is Cardboard Recycled?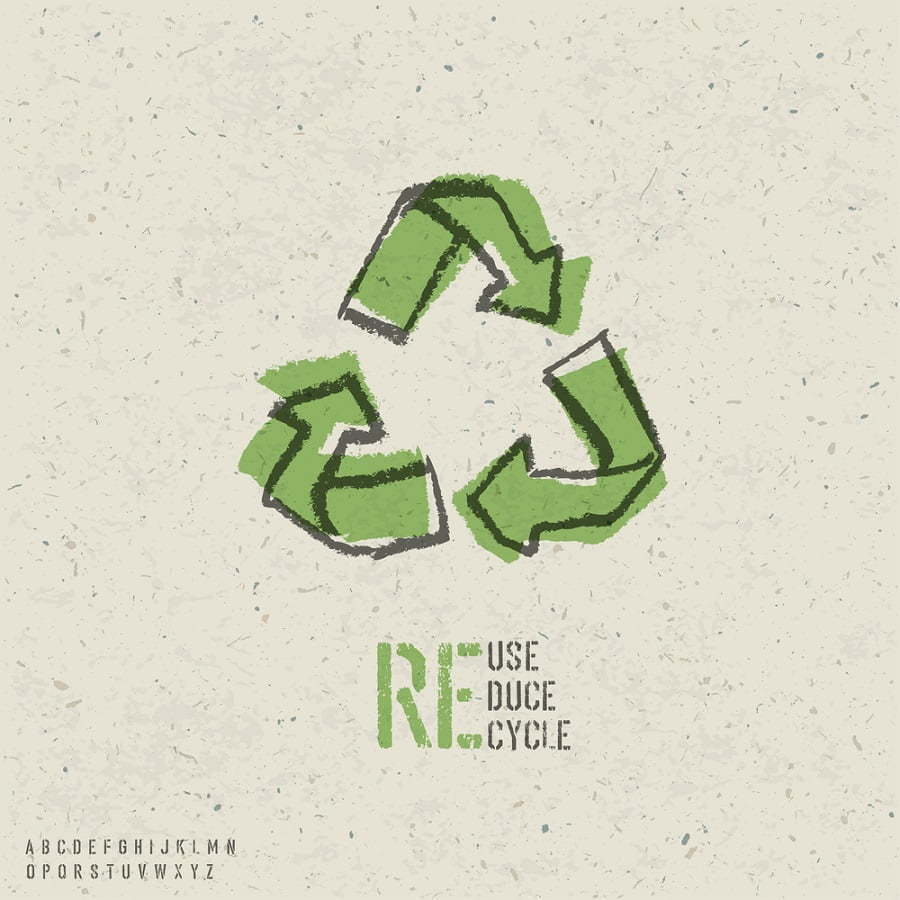 Corrugated cardboard is the most recycled paper product because of its high-grade paper and durability. Cardboard recycling involves:
Collection
Sorting
Shredding and pulping
Filtering, conterminal removal, and de-inking
Finishing for re-use
Cardboard Recycling Prices
It costs around $20 to recycle a ton of cardboard. The cardboard recycling industry is worth billions of dollars.
Where to Recycle Cardboard?
Drop cardboard waste at your local recycling center. Most cities have a recycling center.
Cardboard Recycling Centers
Throwing out used cardboard boxes is a waste. Gather your cardboard waste and take them to cardboard recycling centers and you will get paid in return. You can profit from cardboard recycling for money programs.
How to Recycle Cardboard at Home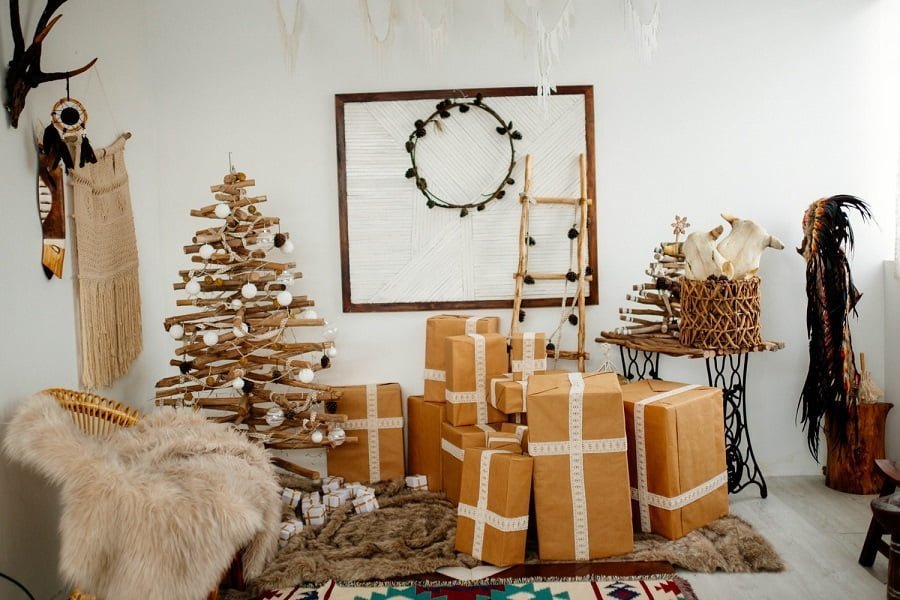 Cardboard recycling at home involves reusing cardboard. Reuse saves the environment. You can recycle cardboard in the following ways:
Create plant containers from old cardboard.
Use old cardboard to create stylish storage.
Make a cardboard maze that will entertain your kids.
Create cardboard labeling for marking and organizing your stuff.
Use old cardboard for natural weed control.
Make a magazine file using old cardboard.
Use cardboard for wall art.
Create a bird feeder using old cardboard.
How to Cut Cardboard
Cardboard recycling involves cutting cardboard. You will need a utility knife, ruler, pencil, and a non-slip protective mat.
The mat protects the surface you are working on.
Use the ruler and the pencil to mark out the exact lines to be cut.
Use the utility knife to cut long even strokes.
How to Make Cardboard Look like Wood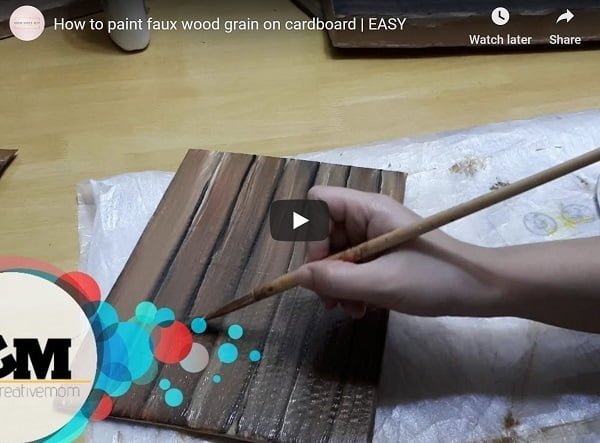 Cardboard is versatile. With a little imagination, you can use cardboard to make a room look warmer and more stylish.
You will need a cardboard box, cardboard, white and black spray paint, wide and thin paintbrushes, and a drop cloth. With these, you can create cardboard that looks like real wood.
Use the drop cloth to protect your working area from paint drips.
Stand the cardboard up and prop it with a cardboard box.
Paint a thin layer of black spray paint over the front. The paint should be inconsistent so that narrow streaks of the cardboard color remain visible.
Paint long stripes of white paint on the black background using the wide paintbrush. To avoid heavy streaks, keep only a small amount of paint on the bristles.
Cardboard Boxes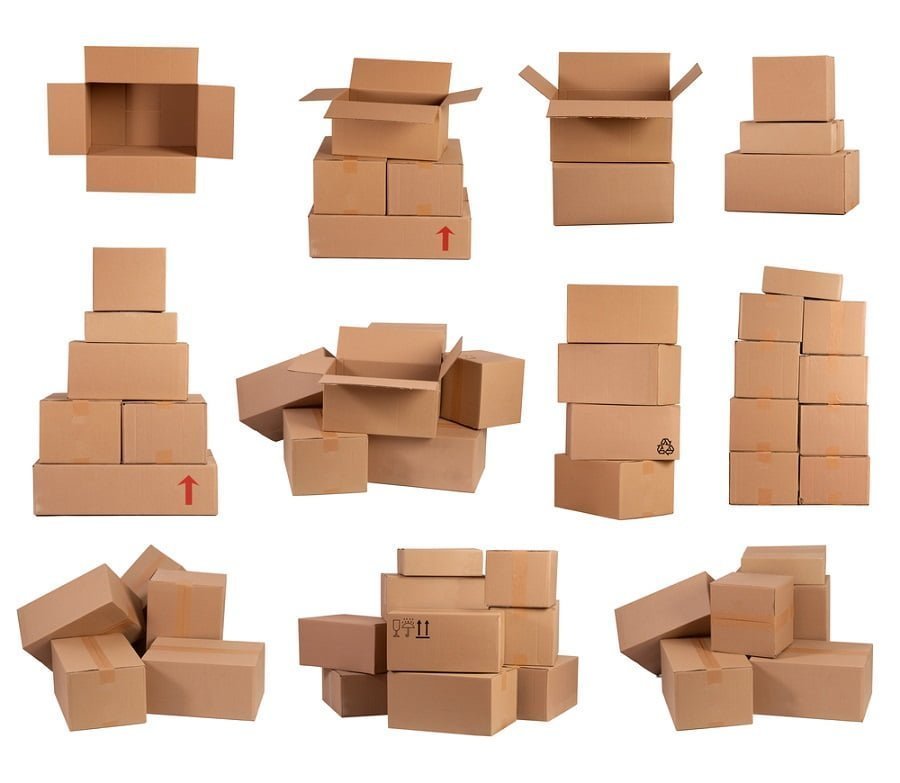 Cardboard boxes are paper-based materials used in packaging goods. Around 80% of all products sold in the US and the EU are packaged in cardboard boxes.
Walmart Cardboard Boxes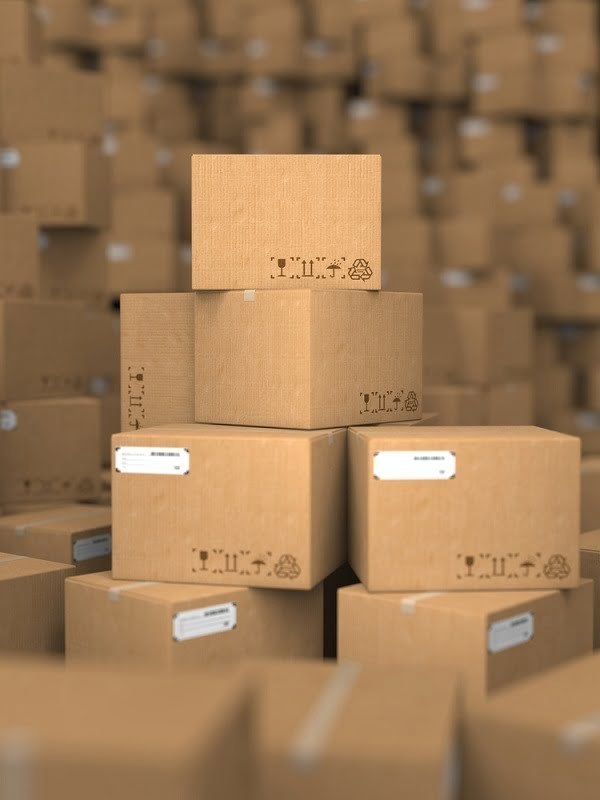 Walmart uses a wide variety of cardboard boxes. They include small, medium-sized and large cardboard boxes. These are used for packaging and shipping products.
What to Do With Amazon Boxes?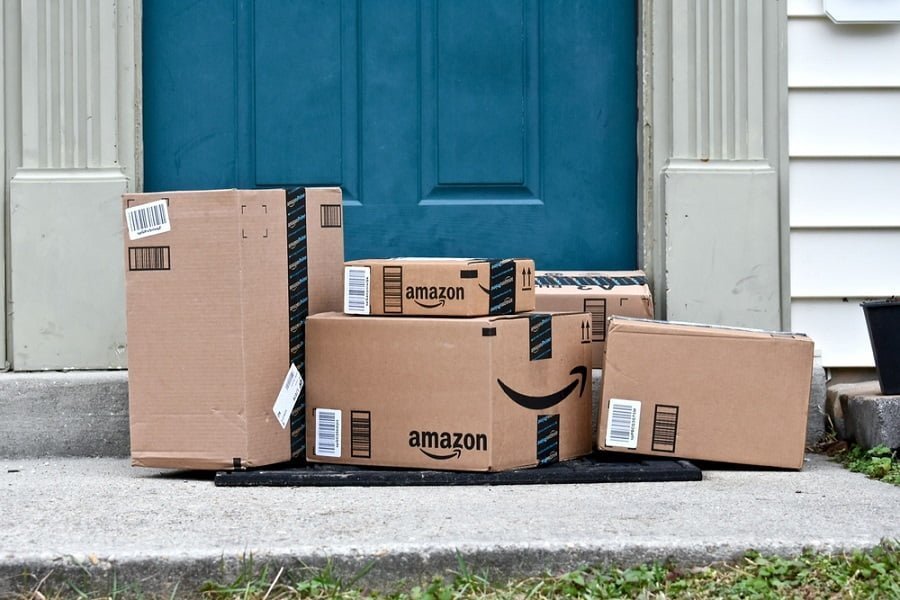 You can reuse Amazon boxes. You can use them to make wall art, gift bags, fabric picture mats, and storage totes, among other items.
Cardboard Shoe Boxes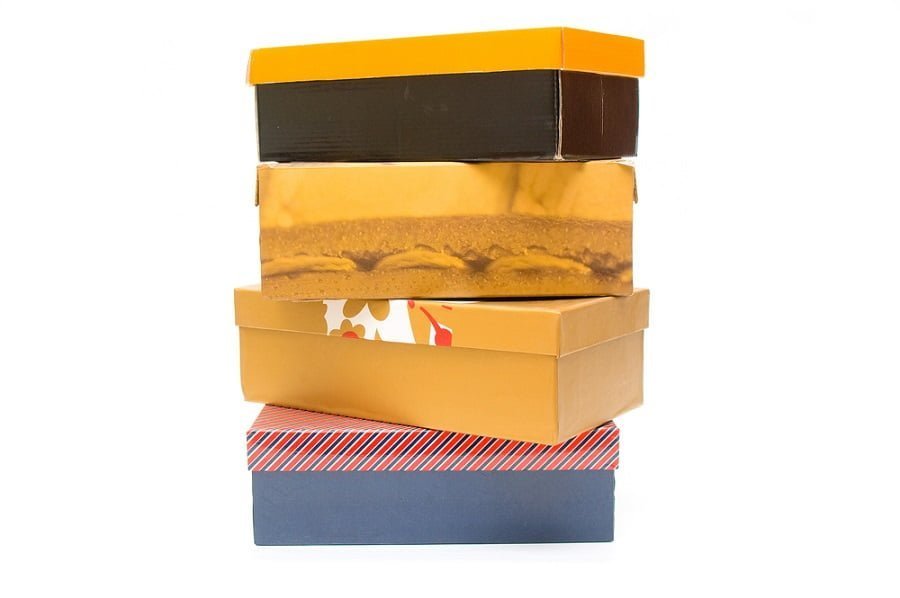 Cardboard shoeboxes need to be rugged, properly ventilated, and safe so that shoes are not damaged during transportation. They should also be aesthetically pleasing for branding purposes.
There are cardboard shoeboxes for men, women, and toddlers. Cardboard shoeboxes for women are smaller and lighter than those for men.
Here's how you can reuse your old shoe boxes:
Use them to store and organize things in your closet.
Decorative boxes.
Toy storage.
Picnic box.
Wall art.
Jewelry organizer.
Shelves.
Charging station.
And more.
How to Make a Box out of Paper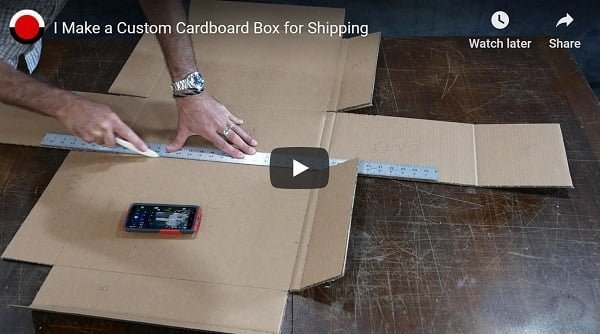 If you want to reuse old cardboard paper to make new boxes of custom size, here's how you can do it:
Begin with a square piece of paper. The bigger the paper the bigger the box.
Fold the paper in half.
Fold the paper in half along the other side.
Fold the corners to the center.
Fold the top and bottom edges to the center of the square.
Unfold the square along one side.
Fold the long edges to the center.
Reinforce the creases.
Create the side walls.
Construct the headwall.
Create the footwall.
Finished
Spray Paint Cardboard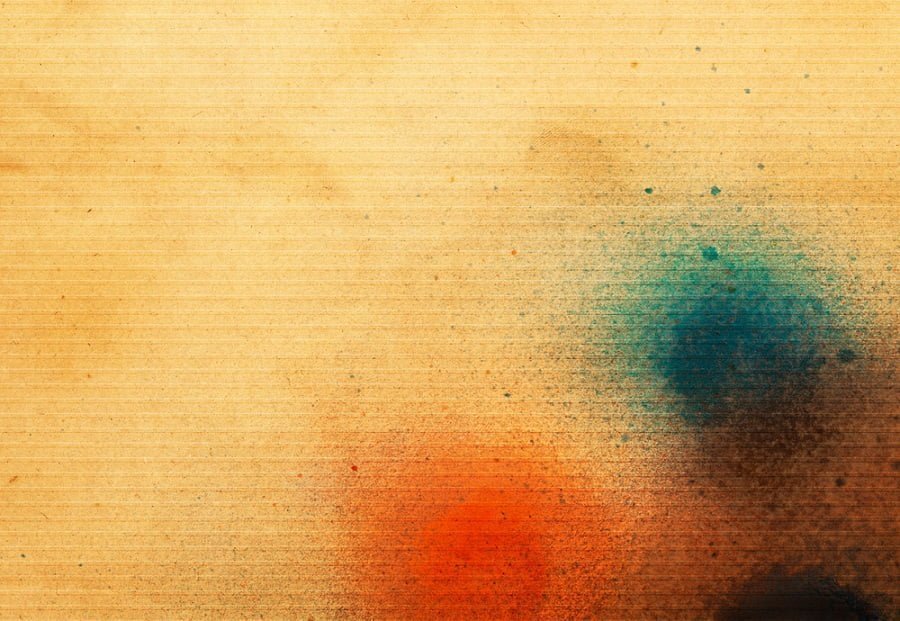 Spray painting cardboard is one way to turn it into a decorative item. If that's what you want to do for a project, here's the simple process to follow:
Spray paint old cardboard to repurpose it.
Pick a well-ventilated area, protect your floors with old paper, prep the paint, and finally, hold the can at least 12 inches from the cardboard to spray paint.
Corrugated Cardboard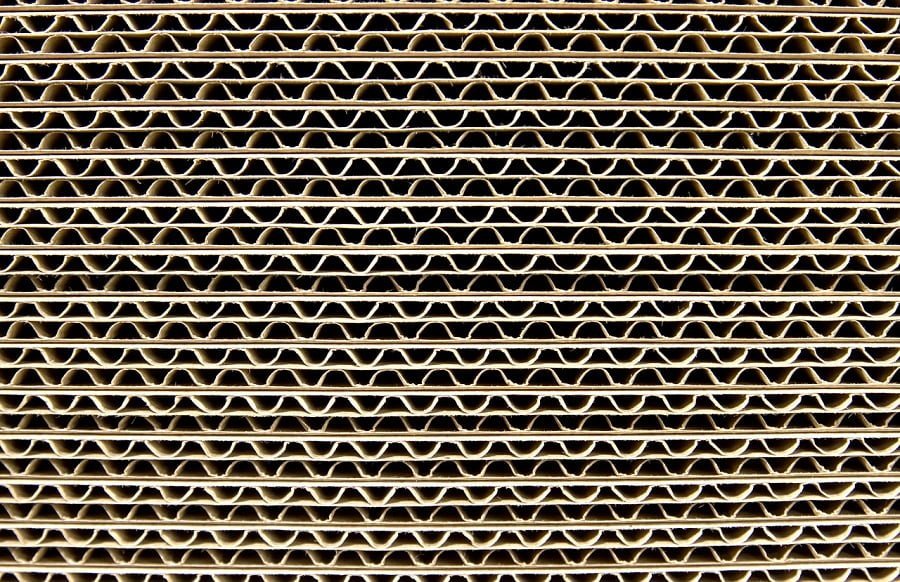 Corrugated cardboard is the most recycled product in the waste stream. Corrugated cardboard boxes are made from 75% recycled material. They can be transformed from recycled material to finished product in as little as 2 weeks.
Cardboard Paper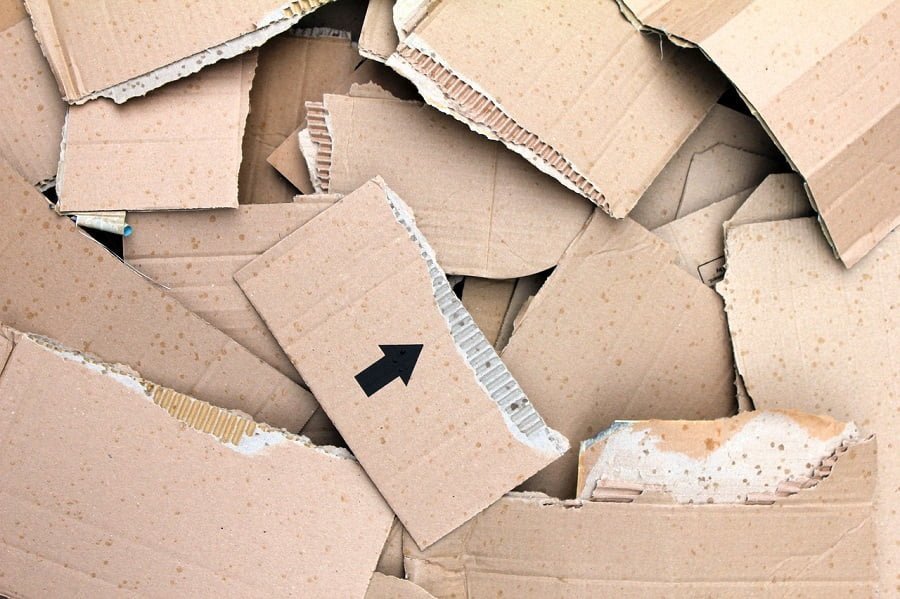 The average American household throws away over 12,000 separate pieces of cardboard paper every year. Most of this is packaging for retail items. Cardboard waste requires cardboard recycling.
Cardboard Bale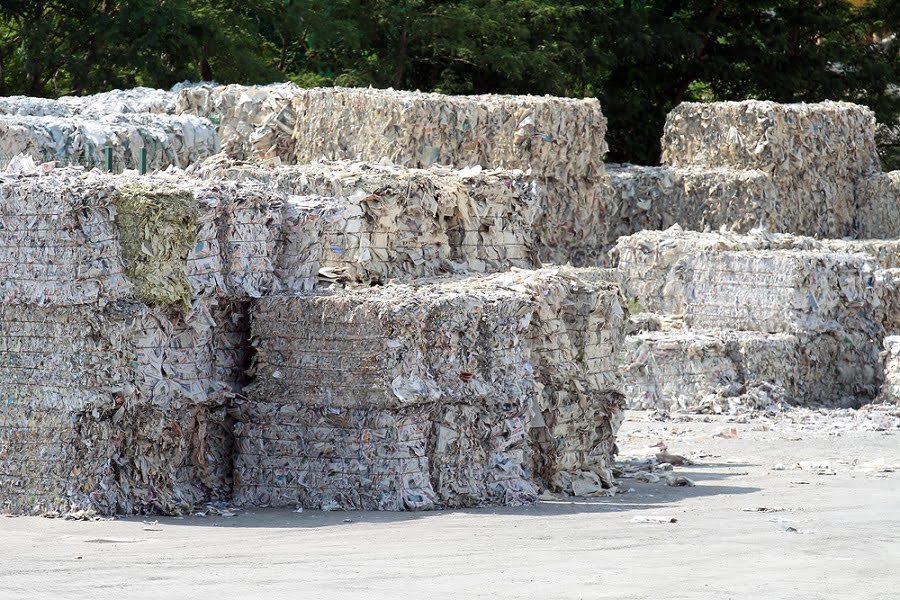 Creating a cardboard bale can reduce the trash volume by up to 90% and reduce costs by up to 50%. A cardboard bale is created for the purpose of cardboard recycling.
A cardboard bale is created using a cardboard baler. This equipment crushes and compacts large amounts of cardboard into a single bale.
When you compact cardboard waste, you reduce the number of pickups and subsequently reduce the fees associated with waste removal.
Creating cardboard bales reduces clutter from the work environment creating more space and increasing worker satisfaction.
Cardboard Box Manufacturers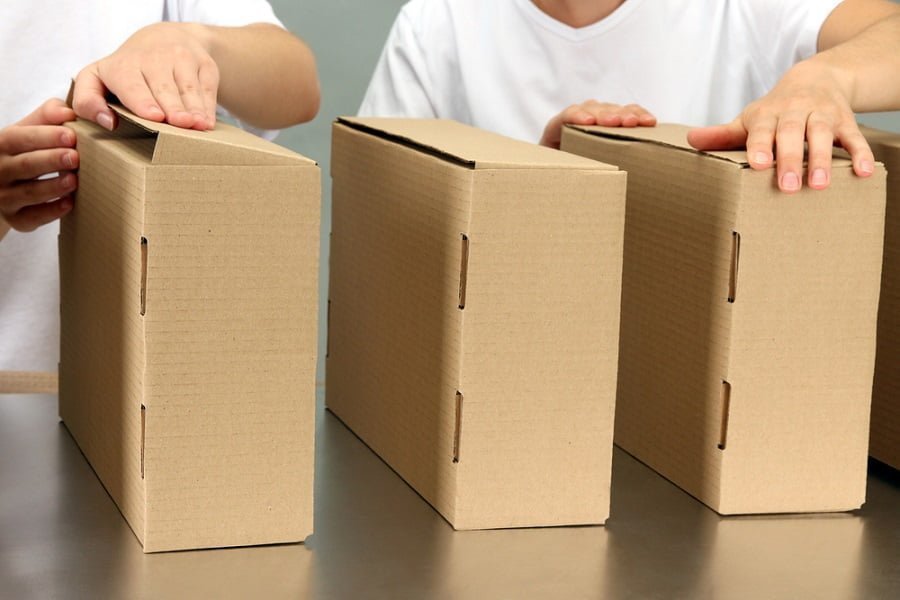 Cardboard box manufacturers use an intricate process to turn trees into corrugated cardboard. The processes they employ to create cardboard includes pulping, fluting, and production. Cardboard manufacturers play an important role in the packaging industry.
The biggest cardboard box manufacturers in the US are:
Larsen Packaging Products, Inc.
Stephen Gould Corporation
Western Container Corp.
Moore Packaging
Riverside Paper Company
Associated Bag
Related reading: