Last updated on April 24, 2023
Here's what you need to know about the Buddleia Bush or the summer lilac if you want to include it in your landscape. Read on!
Buddleia, sometimes known as butterfly bush because of its capacity to draw pollinators like butterflies, is a very adaptable shrub that can give beauty and structure to any garden.
This can be used for informal hedging, as a specimen shrub, or as an accent plant. It is also relatively easy to care for and requires very little maintenance once established.
Buddleia's dense growth habit makes it the ideal plant for creating privacy screens or blocking out unwanted views, with its grey-green foliage offering a striking contrast to the bright blooms. Left unpruned, Buddleia can reach 10 feet tall; keeping it smaller through regular pruning is easier.
Table of Contents
What Is a Buddleia Bush?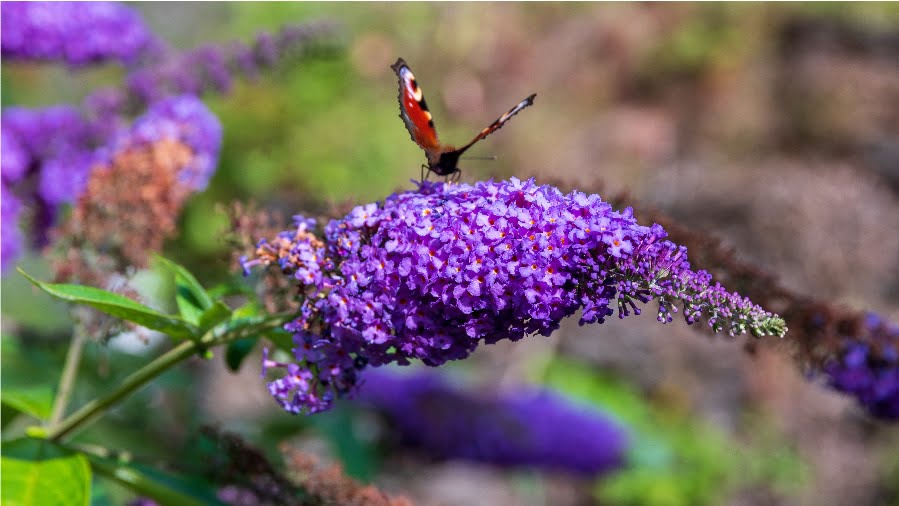 This deciduous shrub is known for its beautiful, long spikes of flowers which bloom in various colors – white to pink, red, purple and blue!
Buddleias require minimal care, making them an excellent option for beginners or those with limited gardening time who wish to give the garden some personality without too much upkeep needed by other plants.
In full sun, Buddleias thrive, creating abundant flowers which support full flower production.
Reasons for Planting a Buddleia Bush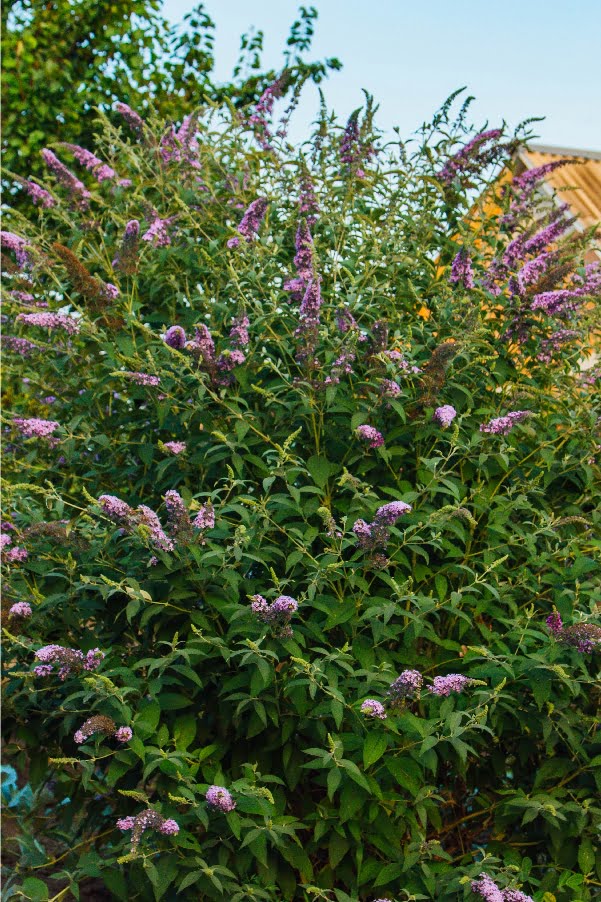 Buddleia bush (also commonly referred to as Butterfly Bush) is an invaluable addition to your garden and should be considered for two main reasons.
First and foremost, its huge blooms and vibrant colors make it a stunning addition to any garden, drawing pollinators such as butterflies. Therefore it's an excellent way to support local ecosystems while simultaneously beautifying them.
Additionally, Buddleia bushes are low maintenance and easy to grow, making them ideal for first-time gardeners or those who want to add a beautiful plant without significant effort.
These reasons make Buddleia bushes a suitable choice for any garden and a great investment towards the health of your garden's ecosystem. More information can be found on the Gardeners Dream blog.
Care and Maintenance of a Buddleia Bush
The Buddleia bush, commonly known as the butterfly bush, is a versatile plant that can adorn any garden. To maintain a healthy and vibrant Buddleia bush, it is essential to provide it with proper care and maintenance.
Firstly, it is crucial to prune your Buddleia regularly to encourage new growth and blooming. The best time for pruning is early spring or late winter. You should remove dead, diseased, or damaged branches and cut the new growth to about two to four buds above the woody stem.
Secondly, water your Buddleia regularly, making sure to avoid waterlogging. The plant generally likes well-draining soil, but occasional deeper watering can benefit it in dry conditions.
Finally, it is advisable to fertilize Buddleia bushes with well-balanced fertilizer in early spring and early summer. This will provide the necessary nutrients and promote healthy flowering. With these proper care practices, your Buddleia bush will thrive beautifully and bring joy to your garden for years to come.
The Takeaway
The Buddleia bush is a versatile and beautiful plant that deserves a place in every garden. With its low maintenance requirements, gorgeous blooms, and ability to attract numerous species of butterflies and other pollinators, it's an excellent choice for gardeners of all skill levels.
Buddleia Bush is a perfect choice whether you want to add color to a flower bed, create a butterfly garden, or enjoy the sight and scent of beautiful blooms. So go ahead and start planning your garden, and let this wonderful plant add beauty and vitality to your outdoor space.
Related reading: