Last updated on February 15, 2022
Storm doors protect your home against the elements. Check out this complete guide on storm doors and learn about all the benefits they can offer.
Storm doors are secondary doors installed in front of an exterior door. They are typically used for the front door, side door, or back door of a house. True to their name, storm doors are meant to protect against the elements, such as rain, wind, and snow.
The question is, are they really necessary?
This guide answers all your burning questions about storm doors and will give you key information to determine if you need one for your home.
Let's begin!
Storm Doors vs. Screen Doors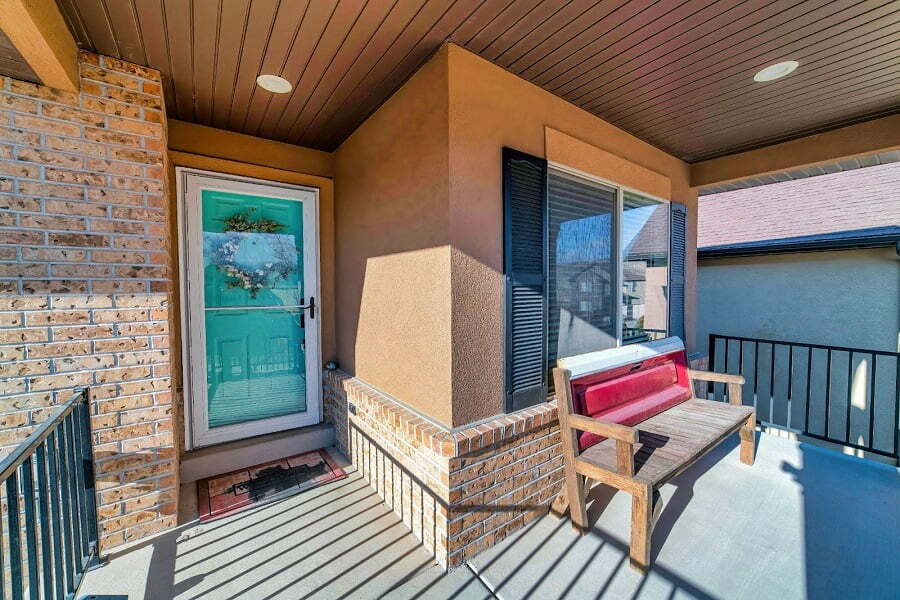 The terms storm door and screen door are often used interchangeably since both can have a screen component and both are used as a secondary door on top of an exterior door. However, there is a difference between the two.
Screen doors are built just for holding a screen. This makes them the perfect choice if the sole intention is to have ventilation through an open exterior door and closed screen door. Screen doors also keep bugs at bay and are usually preferred in areas with a warmer climate.
In comparison, storm doors are built with a sturdier construction in order to withstand harsh weather, provide added insulation, and hold a glass component. Some storm doors can also have glass panels interchangeable with screens. Another variant of storm doors is one wherein glass panels can slide up or down similar to the motion of sashes on double-hung windows.
Storm doors are usually the better option in regions that are colder and go through more extreme weather elements like heavy rain, strong winds, and snow.
Is a Storm Door Really Necessary?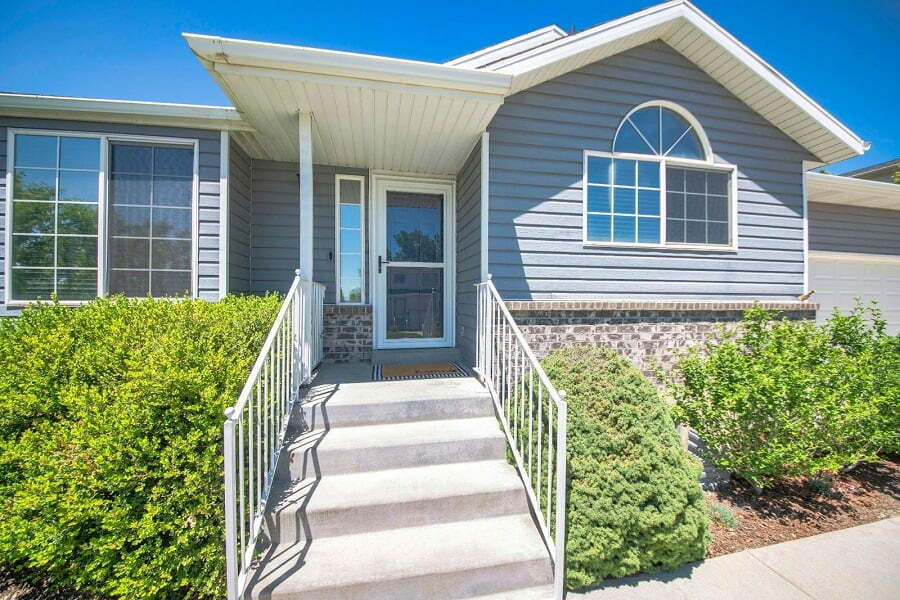 Homeowners with storm doors enjoy a plethora of benefits that they may or may not be aware of just yet. Here is an extensive list of storm door benefits:
Increased Protection
What kind of material is your front door made of? Wood, steel, or maybe fiberglass? High-quality storm doors can protect all of these. In fact, protection is the main purpose of a storm door. High-quality storm doors can keep out the following elements:
Water from rain or snow
Flying debris from storms and blizzards
Possible damage from kids playing in the neighborhood
Additionally, if you get a storm door with Low-E coated glass, you can protect your front door from the fading effects of the sun's UV rays.
Cost-Effective Replacement and Repair
A storm door is generally cheaper to replace and repair than the main exterior doors of your home, especially for exterior doors with elaborate designs or heavier hardware. That being said, storm doors are the perfect "sacrificial door" in the face of heavy damage – such as a branch being swept up by a hurricane and hitting your home's entrance.
Added Security
For homeowners who are focused on home security, having large panels of glass on the front door can be an uncomfortable decision. A high-quality storm door with a strong locking mechanism could be the perfect solution. These doors can let in floods of sunlight while also keeping the entrance of the house locked. And when it's time to lock up for the night, simply close the main door and you're all set.
Increased Light and Ventilation
As we touched on earlier, some storm doors can give you options between having a screen or glass. Either way, you'll get a good dose of vitamin D if you leave the main door open and the storm door closed. Designs vary and some storm doors have easier interchangeability between screen and glass.
The "screen option" of these kinds of storm doors is perfect to have cross ventilation during the summer. Meanwhile, the "glass option" is perfect for rain and snow.
Improved Door Insulation
Exterior doors have varying degrees of insulation based mainly on the kind of material they have. For instance, fiberglass doors are known to be three to five times more insulating than their wooden counterparts. However, regardless of what your exterior door's insulation starting point is, high-quality storm doors can boost up their insulation.
Discourage Break-Ins
It is said that 34% of burglars use the front door and 22% use the back door to break into residential properties. These are both exterior doors that can be fitted with lockable storm doors. The added protective layer that storm doors give can discourage burglars or perhaps buy time for you to call the cops if the burglars persist. Either way, it's a big help from such a simple home upgrade.
Replace, Repair, Repaint Your Exterior Door Safely
Ever wanted to do a DIY project to upgrade your front door? Maybe you want to repair your wooden back door or repaint your fiberglass front door. One of the things that may have stopped you or slowed you down is the worry of having a gaping entrance once the door is removed.
With a storm door in place, you won't have to worry about this ever again. In fact, hardly anyone will notice your door is taken down with the storm door securely locked in place.
The Takeaway
That wraps up our complete guide on storm doors. When shopping for a high-quality storm door for your home remember to consider the following:
The trustworthiness and warranty offered by the manufacturer.
Whether or not the manufacturer can offer professional installation for a hassle-free experience.
The amount of maintenance needed for the storm door. In this aspect, vinyl offers a maintenance-free experience.
Whether or not the storm door features easily interchangeable glass and screen.
Whether or not the storm door's design is boosted with energy-saving features (e.g. vinyl construction, Low-E coated glass).
With all that said, we wish you the best of luck as you go storm door shopping!
Related reading: