Last updated on October 9, 2023
Your roof is one of the most critical components of your home, protecting you and your belongings from the elements. To ensure it serves its purpose effectively and has a long lifespan, regular maintenance is key.
Neglecting your roof can lead to costly repairs or even premature replacement. To extend the life of your roof and also save money in the long run, here are six tips to start utilizing today.
Table of Contents
Hire Professional Inspections and Repairs
While some maintenance tasks can be DIY, it's essential to hire professionals for regular inspections and major repairs. Roofing experts as the ones from www.helmuthroofing.com/ have the knowledge and experience to identify issues that may not be apparent to the untrained eye.
Investing in professional inspections and repairs when needed can prevent costly damage down the road. Schedule these inspections at least twice a year, ideally in the spring and fall, when weather conditions are milder.
Keep Gutters Clean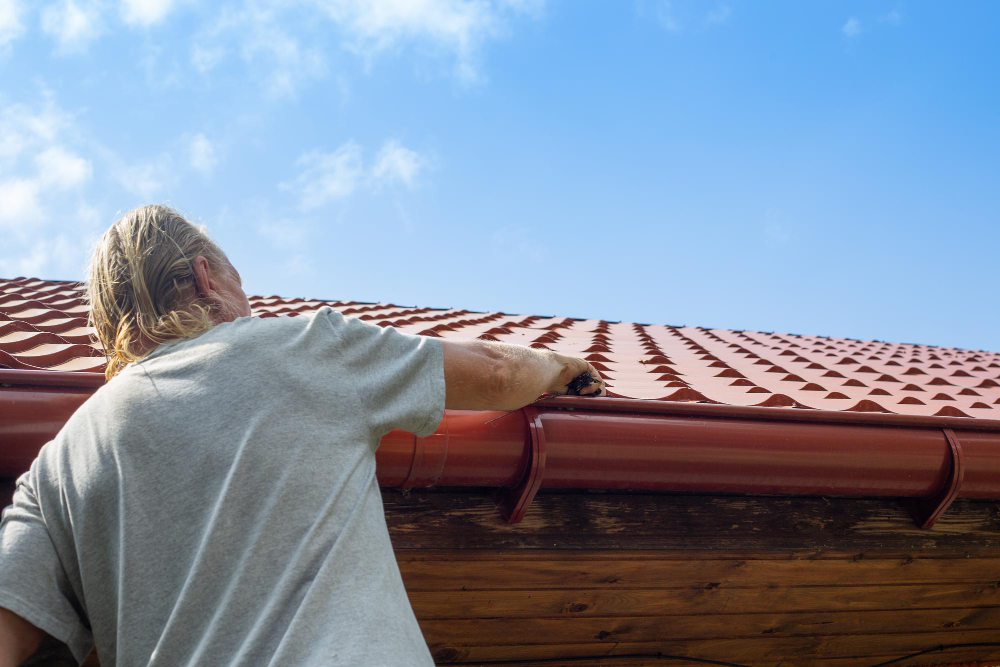 Clogged gutters can lead to water damage on your roof and even inside your home. Leaves, debris, and dirt can block the flow of water, causing it to back up and seep into your roof's structure.
Regularly clean your gutters and downspouts to ensure they're free from obstructions. This simple task can prevent costly water damage and help your roof stay in good shape.
Trim Overhanging Branches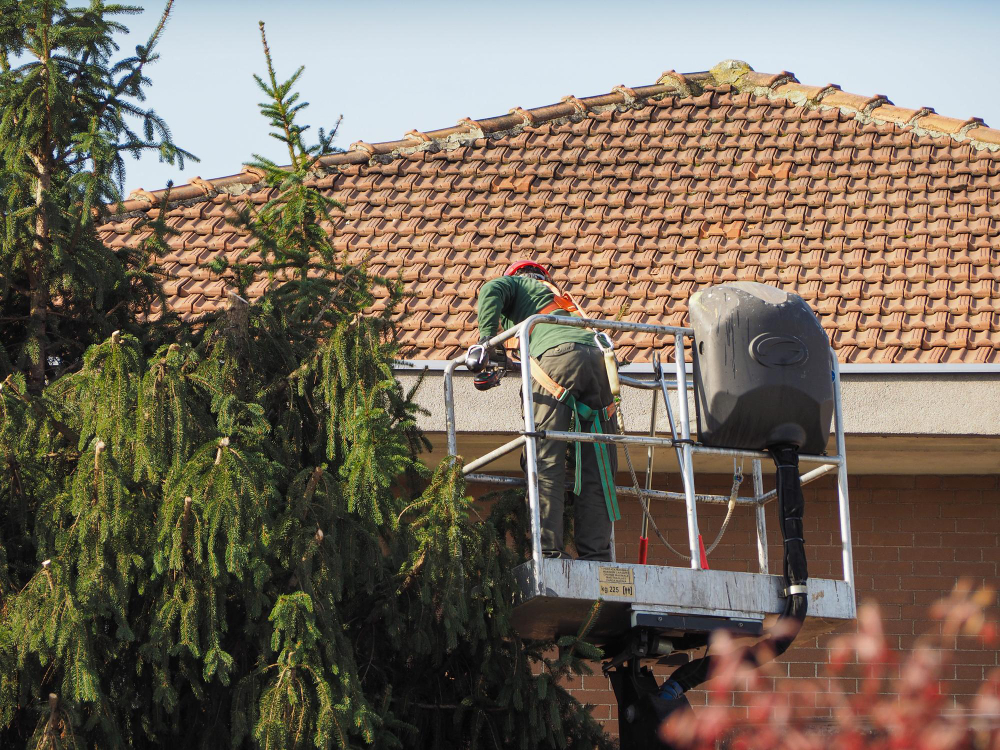 If you have trees near your home, overhanging branches can be a significant threat to your roof. During storms or high winds, these branches can fall and cause serious damage.
Trim back any branches that hang over your roof to minimize this risk. Additionally, this will prevent leaves and debris from accumulating on your roof, reducing the likelihood of moisture-related issues.
Safety First: When trimming branches, safety should be your top priority. Use proper tools, wear protective gear, and consider hiring a professional arborist if the job involves large or hard-to-reach branches.
Regular Pruning: Make tree branch trimming a regular part of your home maintenance routine. It's advisable to trim branches at least once a year, preferably before the stormy seasons to reduce the risk of damage.
Maintain Tree Health: Properly maintaining the health of your trees can also help prevent overhanging branches from becoming a hazard. Regularly fertilize, water, and inspect your trees for signs of disease or instability.
Repair Leaks Promptly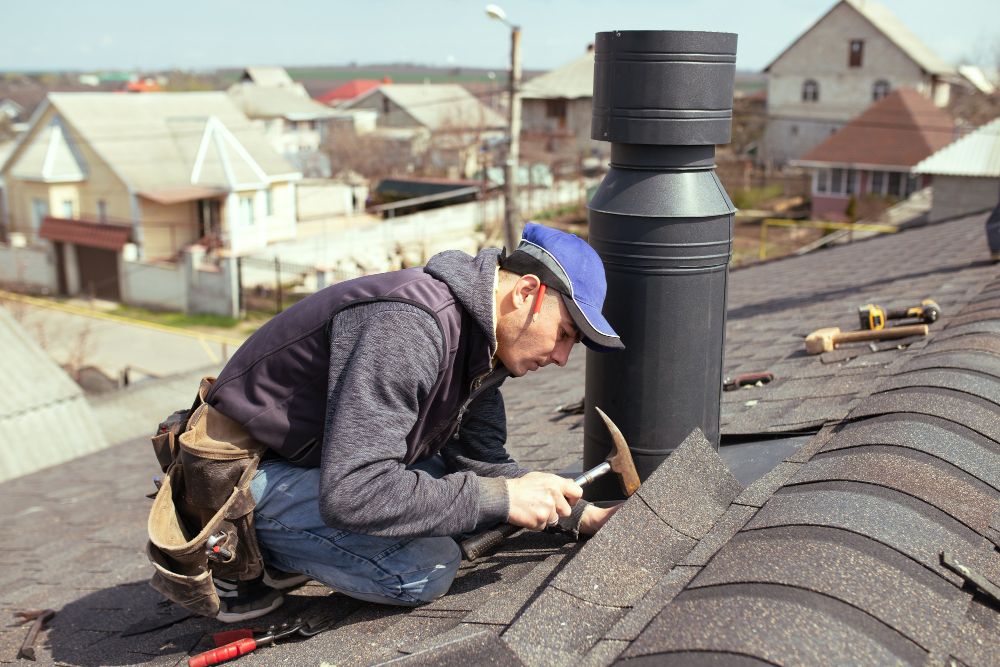 A small leak may not seem like a big deal, but it can quickly escalate into a major problem. If you notice any signs of a roof leak, such as water stains on your ceiling or peeling paint, don't procrastinate.
Address the issue immediately. Delaying repairs can lead to structural damage and mold growth. It's wise to consult a professional roofer for expert assistance in locating and fixing leaks.
Identifying the Source: The first step in addressing a roof leak is to identify the source of the problem. Sometimes, the point where water enters your home may not be directly below the leak. Water can travel along roof trusses or beams, making the source harder to pinpoint. In such cases, consulting a professional roofer is essential.
Temporary Fixes: While waiting for a professional, you can use temporary measures like placing buckets to collect dripping water and placing tarps or plastic sheeting over the affected area to prevent further damage.
Maintain Proper Ventilation
Proper ventilation is essential for your roof's health. Inadequate ventilation can lead to excess heat and moisture buildup in your attic, which can damage your roof's structure and shingles.
Make sure your attic has the right ventilation system in place, including vents and fans if necessary. Adequate ventilation not only prolongs your roof's life but also helps regulate indoor temperatures and energy costs.
Watch out for Moss and Algae
In regions with high humidity or frequent rainfall, moss and algae growth on your roof can be a common issue. These organisms not only affect the aesthetic appeal of your home but can also damage your roof's shingles over time.
Moss and algae can trap moisture, leading to rot and degradation of roofing materials. To combat this problem, consider installing zinc or copper strips along the ridge of your roof. These metals release ions that deter moss and algae growth.
If you already have moss or algae present, consult with a roofing professional to safely remove them and prevent further damage to your roof's surface. Regularly addressing moss and algae growth will help maintain the integrity and appearance of your roof.
Your roof plays a vital role in protecting your home, so taking care of it should be a top priority. By following these six useful tips for maintaining your roof, you can extend its lifespan, save money on repairs, and ensure your home remains safe and comfortable for years to come.
Don't wait until problems arise; start implementing these maintenance practices today to keep your roof in excellent condition. Remember, a well-maintained roof is a key component of a healthy and secure home.
Related reading: