Last updated on October 27, 2023
If you are involved in the construction industry, chances are you have heard about construction contracts. They can be critical documents in protecting both your rights and those of the other parties with whom you are doing business.
All parties must thoroughly understand the implications of a contract before signing on, as this document will legally bind each party to their commitments and carry out certain responsibilities. Let's take a closer look at construction contracts, why they matter, and how you should approach one if needed for your next project.
Table of Contents
What Are Construction Contracts and How Do They Work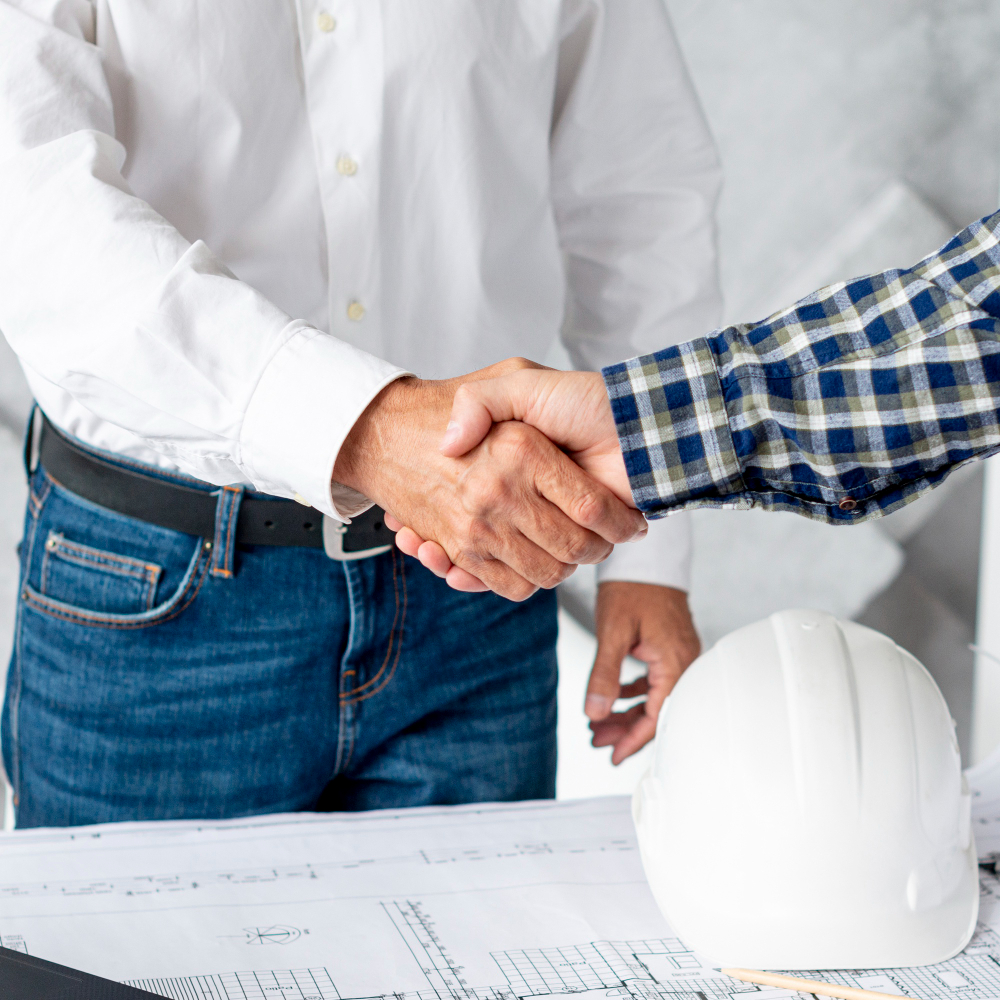 To put simply, construction contracts are legally binding agreements between two or more parties to complete a building project. These contracts determine the scope of work, responsibilities, and payment obligations of each party involved.
Construction contracts typically include specific project details such as plans, materials, budget, and timeline. They also outline any potential risks and liabilities involved and provide a framework for dispute resolution.
In short, construction contracts are a crucial aspect of any building project, as they ensure that everyone involved is on the same page and that the project is completed successfully and within budget.
The Different Types of Construction Contracts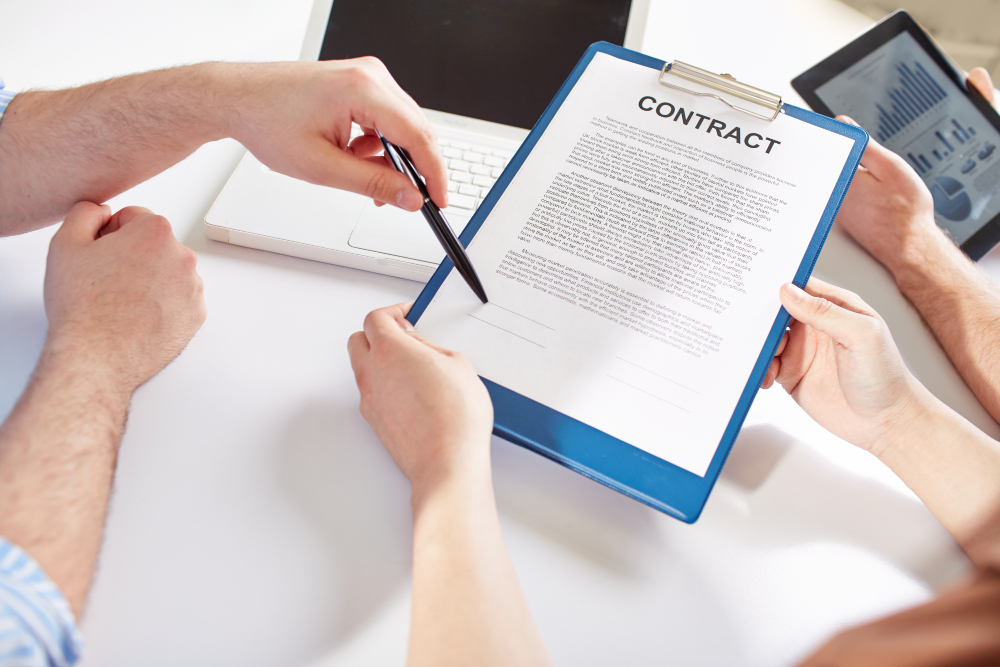 When embarking on any construction project, it is crucial to understand the various types of contracts that exist. Some of the most common types of construction contracts include fixed-price contracts, cost-plus contracts, and time and material contracts.
However, beyond these well-known categories, there are also other types of contracts that are worth considering, including design-build contracts and turnkey contracts. But that's not all: you might also want to take a maintenance bond into consideration in your construction project.
This bond, typically required in fixed-price contracts, protects the owner from paying additional costs for unexpected repairs or maintenance that may arise after the project is complete. Ultimately, the success of any construction project depends largely on selecting the right type of contract and having a firm understanding of all the terms and conditions involved.
The Benefits of Having a Construction Contract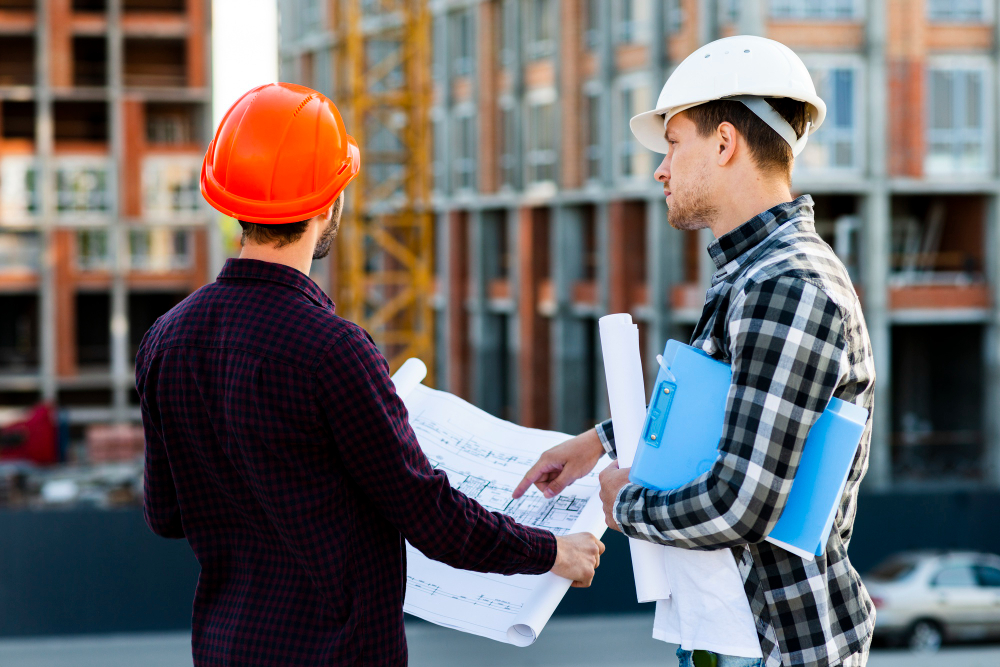 Having a construction contract in place offers numerous benefits for all parties involved. Here are just a few of them:
Clarity and protection: A well-written construction contract outlines the responsibilities and obligations of each party, making it easier to resolve disputes should they arise.
Cost control: With a detailed scope of work and payment schedule, both the owner and contractor have a clear understanding of budget expectations, reducing the risk of cost overruns.
Risk management: Construction contracts specify insurance requirements and outline liability limits to mitigate potential risks associated with the project.
Ensures timely completion: By setting clear deadlines and timelines, construction contracts keep everyone accountable for their role in completing the project on time.
Legal enforceability: A signed construction contract is a legally binding document, giving parties the right to take legal action if necessary.
After all, having a contract in place gives clients peace of mind, knowing that their project is in good hands, and it gives contractors a professional framework to deliver high-quality work. A construction contract is a win-win situation for everyone involved.
Understanding the Terms of Your Contract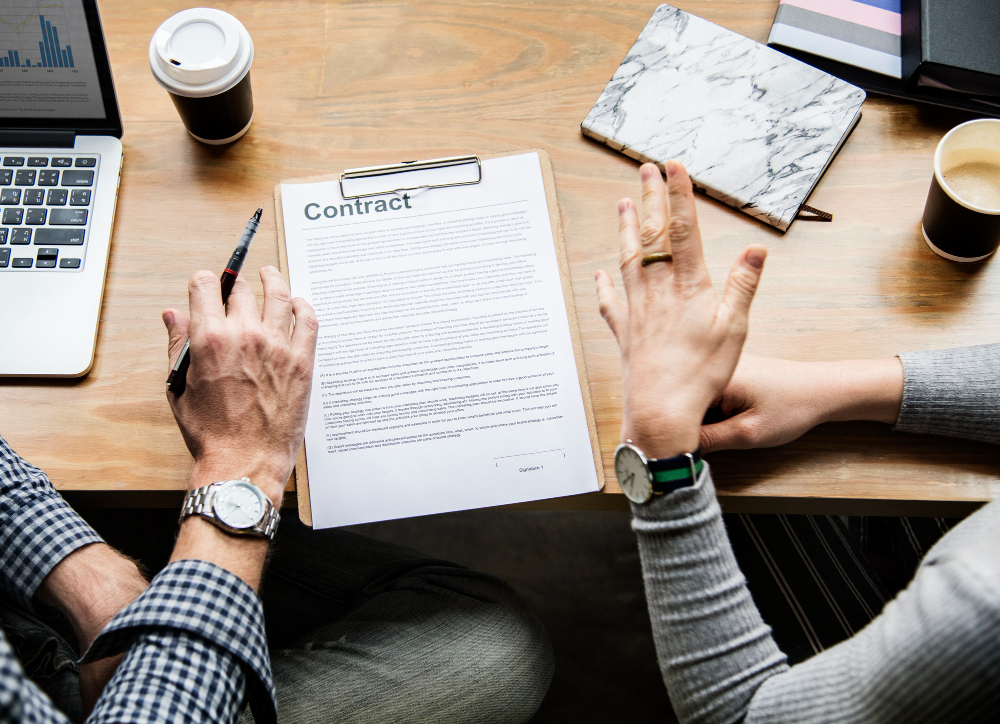 Before signing on the dotted line, it is vital to fully understand all the terms of your construction contract. If there are any clauses or language that you do not understand, seek clarification from a legal professional before proceeding.
It is also essential to review and negotiate any changes or additions to the contract before finalizing it. A well-written construction contract should include:
Project scope: A detailed description of what work is required for the project, including plans, specifications, and material requirements.
Timeline: A clear timeline for the completion of various stages of the project, as well as an overall deadline for completion.
Payment schedule: A breakdown of how and when payments will be made throughout the duration of the project.
Warranties: An outline of any warranties or guarantees provided by the contractor for their work.
Dispute resolution: A process for resolving disputes that may arise during the project, such as mediation or arbitration.
Termination clause: A provision that outlines the circumstances under which either party can terminate the contract.
Insurance requirements: Specific insurance coverage is required by both parties to protect against potential risks and liabilities.
Taking the time to understand the terms of your contract is a smart move that can lead to a successful and seamless construction project.
Construction contracts may be complex documents, but they play an essential role in ensuring the smooth execution of any construction project. The next time you're starting a construction project, remember the importance of having a well-written and thorough construction contract in place to protect yourself and others involved.
Related reading: