Last updated on November 16, 2023
Are you looking for insight into increasing the lifespan of your roof? Do you want to figure out how to prevent unwanted repair costs down the road? Whether it's time to build a brand new roof or if they simply need some maintenance, experts agree that proper management is key.
To help get the most out of your residential roofing system, we have put together six tips from industry pros who know just what to do. Following these guidelines can make tackling even complex projects easier and keep those household repairs within budget! Read on for more expert advice on becoming a master at roofing your home—your satisfaction awaits!
Table of Contents
Safety First: Essential Roofing Precautions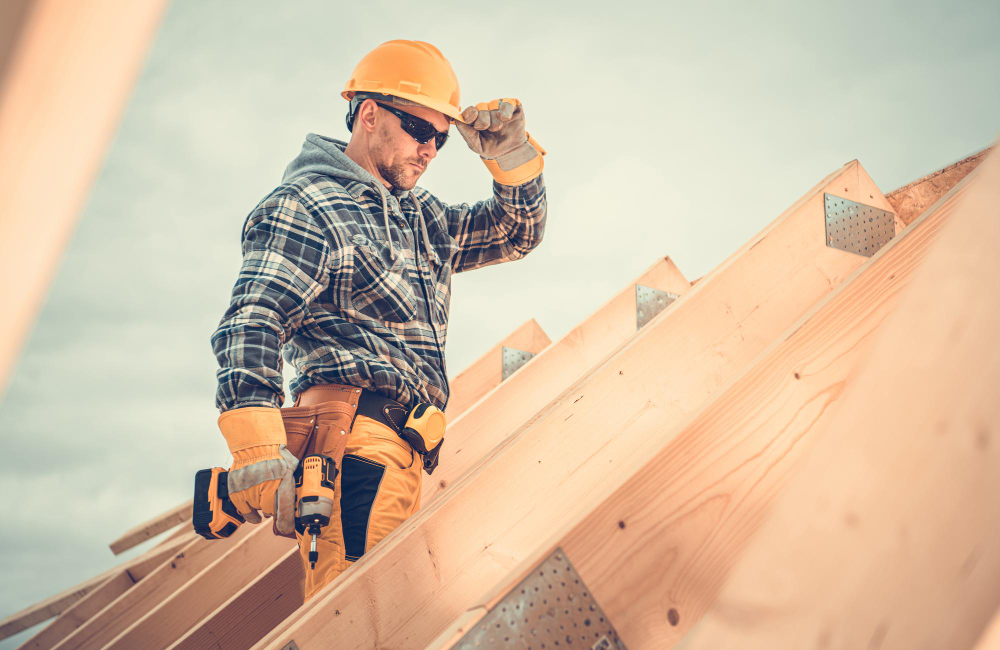 Safety is the top priority when it comes to any roofing project. Before even getting started, ensure a proper safety plan is in place for all workers. Make sure that everyone working on the roof is wearing protective gear, such as hard hats and gloves, and are well aware of their surroundings.
Roofers from a roofing company Port St Lucie say that one recommended precaution is to have a designated team member who is responsible for checking that all safety equipment is in good working order before every project. This includes ensuring that ladders are secure and stable and that all tools and materials are properly secured to prevent accidents or falling objects.
Proper Roof Inspection Techniques: Ensure Longevity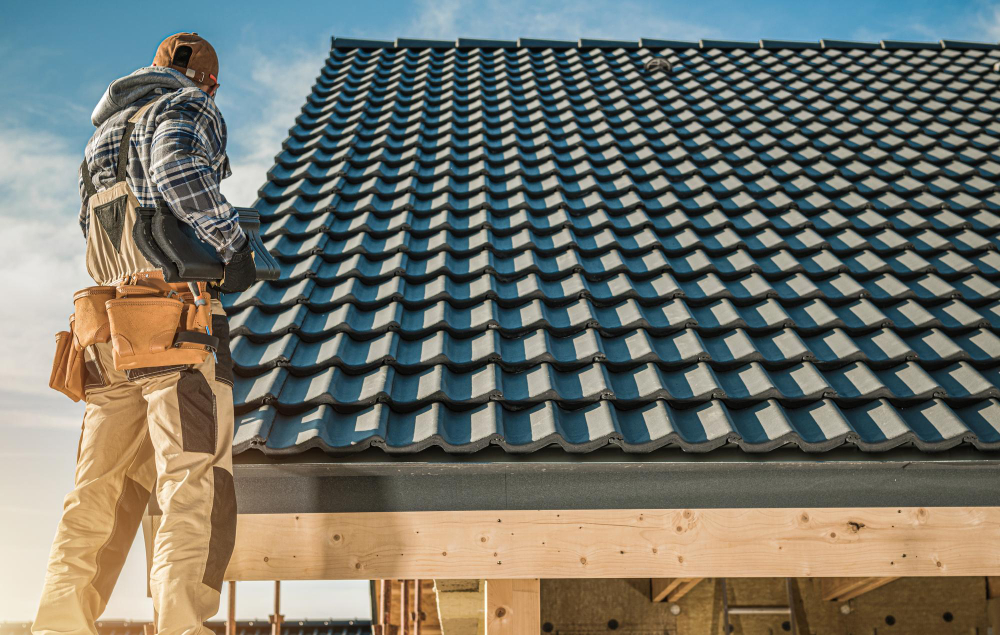 Proper roof inspection is a vital part of maintaining your roof's health. Inspections should be conducted at least twice a year, typically in the spring and fall, and after any severe weather events. A thorough inspection involves checking for missing, damaged, or curling shingles and inspecting your roof for any signs of fungus or algae. If you live in an area that experiences heavy snowfall, check for signs of ice dam formations.
Additionally, take a close look at the flashing around chimneys, skylights, and vents for damage or leaks. Pay special attention to areas where water runoff is heavy, as these are common places for damage to occur.
Selecting Quality Roofing Materials: Invest in Durability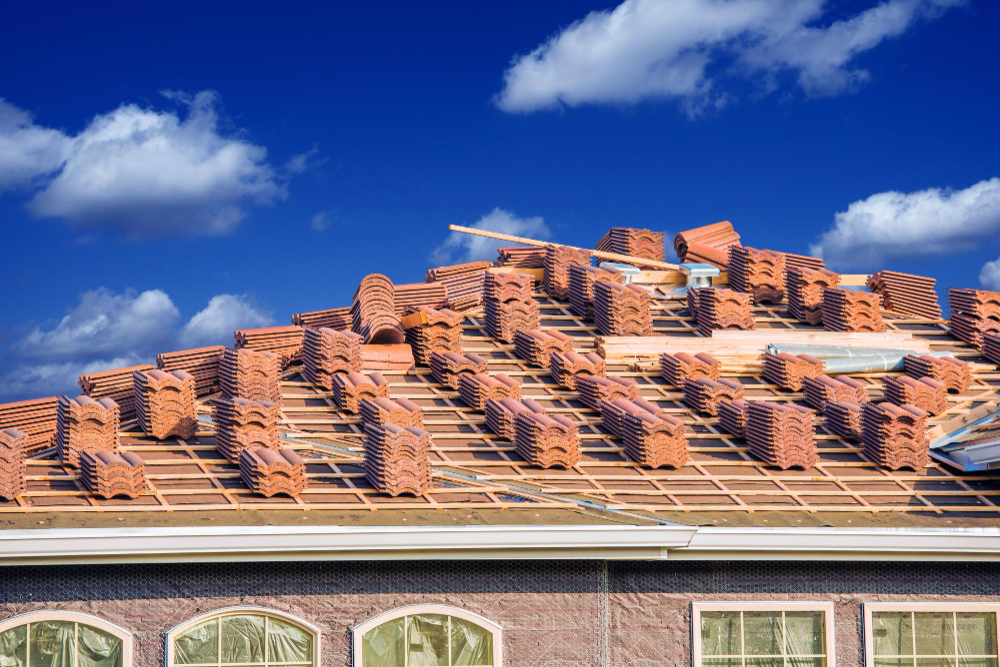 Choosing the right roofing materials is pivotal in ensuring the longevity and durability of your roof. While there are various types of roofing materials available in today's market, each with its advantages and drawbacks, your choice should primarily be influenced by your home's architectural style, local climate, and budget.
Asphalt shingles are the most commonly used roofing material due to their affordability and ease of installation. They come in a wide variety of colors and styles, enabling you to match your roof with the rest of your home's aesthetic.
Metal roofing, though more costly, offers superior durability and longevity, often with a lifespan double that of other materials. It's also resistant to extreme weather conditions and can significantly reduce cooling costs in hotter climates.
Slate and tile roofing, while more expensive, provides a unique aesthetic and is known for its incredible durability and long lifespan. However, be aware that these materials are heavy, and your home's structure must be capable of supporting their weight.
Mastering Roofing Installation and Repair: Professional Techniques and Tips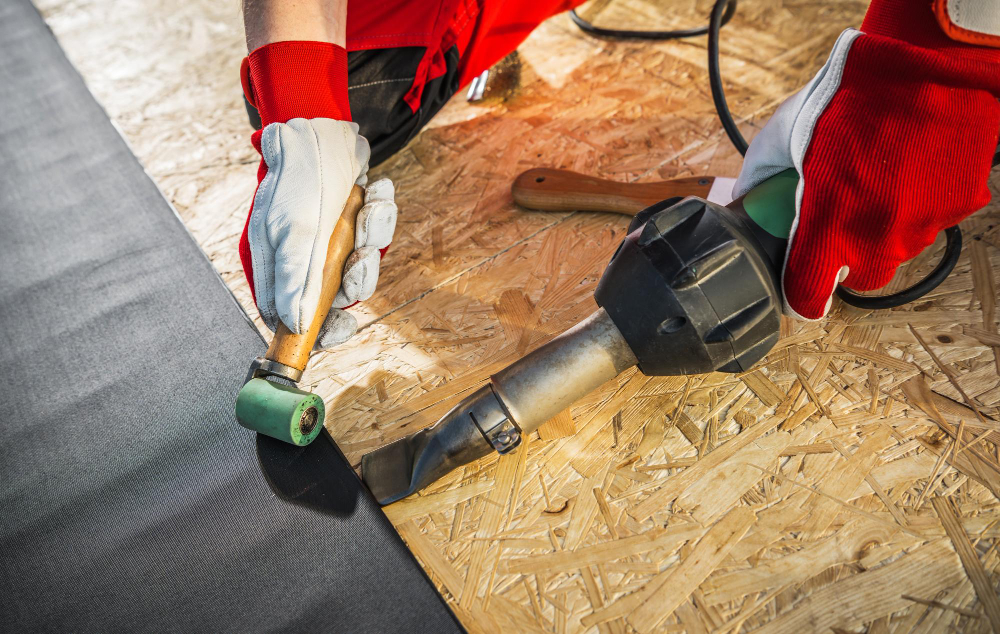 Mastering the art of roofing installation and repair can be a profitable skill, but it requires patience, precision, and a good understanding of various roofing materials and techniques. Before initiating any roofing project, it's crucial to understand your material of choice's installation requirements and repair nuances. For example, asphalt shingles may require a different installation approach compared to slate tiles.
When installing a new roof, ensure that the decking is in good condition and replace any damaged or rotting wood. Install a water and ice shield in valleys and around protrusions like chimneys and skylights to prevent leaks. Layer the roofing felt before installing the actual roofing material. The process can vary depending on whether you're installing shingles, metal, or tiles.
Weather-proofing and Maintenance Strategies: Safeguard Your Investment
Effective weather-proofing and regular maintenance are the cornerstones of a resilient roofing system. Weather-proofing your roof involves using materials and techniques that protect against the elements.
This includes applying a waterproofing layer beneath the roofing material, using sealant around potential leak areas like skylights and chimneys, and ensuring proper attic insulation and ventilation to prevent ice dam formations.
Regular maintenance involves cleaning the gutters and downspouts to ensure proper water flow, removing debris from the roof surface to avoid water pooling, and immediately addressing any minor damages or leaks before they escalate.
The Art of Efficient Roofing Project Management
Efficient project management is a critical aspect of roofing mastery, ensuring that all tasks are completed promptly without compromising on quality. This begins with comprehensive planning that includes a detailed assessment of the project scope, budgeting, timeline, and resource allocation. A clear work plan helps avoid unforeseen complications, delays, or cost overruns.
Effective communication is another critical component of project management. This ensures that everyone involved in the project, from the roofing team to the homeowner or building manager, is on the same page regarding expectations, progress, and any changes that might arise.
The Takeaway
Mastering the art of roofing involves a combination of safety precautions, proper inspection techniques, high-quality materials, expert installation and repair skills, effective weather-proofing and maintenance strategies, and efficient project management. By following these tips from industry professionals, you can ensure the longevity and durability of your roof while keeping repair costs in check.
Related reading: