Last updated on March 9, 2023
These are the most common four ways how you can upgrade your garage during a renovation. Read on!
If you're a homeowner with a garage, chances are that you want the best of both worlds: ample storage and convenient access to your car and other items. Upgrading this important part of the home can make all the difference in its functionality.
Here we explore four great ways to upgrade your garage – from simple fixes to more involved renovations – so that it is more organized, comfortable, secure, and attractive for efficient use on a daily basis.
Table of Contents
Improve Garage Security with a New Door
If you're looking to upgrade your garage, it's worth considering a new door. Whether you choose wood, steel, vinyl, or fiberglass material for your door, there are plenty of options available with different levels of energy efficiency and security features.
For instance, steel garage doors are built for durability and offer great insulation and soundproofing properties to reduce energy loss during winter months.
Vinyl-clad steel doors can provide extra security through a laminated panel construction that is resistant to dents and regular wear and tear.
And if you're after convenience then fiberglass options could be the best choice, offering low maintenance and easy operation with an automated opener system.
No matter what option you choose, there's no denying that replacing an old garage door is an effective way to improve your home's security at a manageable cost.
Get an Improved Organizational System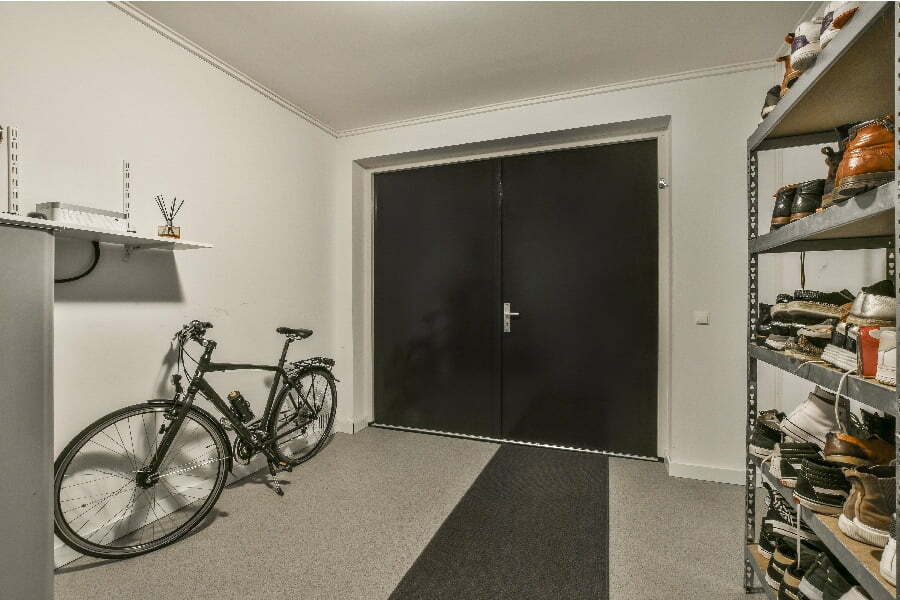 Storage can be the key to an organized garage, and cabinets are one of the simplest ways to maximize your organization.
From wall cabinets to cabinets that sit on the floor, cabinets offer a comprehensive organizational solution and help give you the perfect garage makeover you've always dreamed of.
Whether you're looking for something that blends in with the existing decor or having cabinets custom-made for maximum storage, cabinets will provide ample space for all of your equipment, tools, or other items taking up room in your garage.
Consider cabinets for your next organizational project – it could be the perfect way to get the garage you've always dreamed of!
Update Lights with LED Bulbs
Upgrading your garage with LED bulbs is a great way to save money on your electric bill and modernize the look of your space. Unlike incandescent bulbs, LED bulbs use about 85 percent less energy, meaning you'll lower your utility costs each month just by swapping out these two types of lightbulbs.
LED bulbs are able to quickly start lighting up as soon as you flip the switch, making them more efficient at illuminating any part of the room in an instant.
But keep in mind that LED bulbs may cost more upfront than other types of bulbs. However, replacing traditional bulbs with LEDs can be well worth it since their energy efficiency can help bring savings over time!
Add Convenience Features
Lastly, you may want to consider adding convenience features to your garage. These can make it easier for you to park cars in there or use the space for a workshop.
Options include a car lift, epoxy floors, and ceiling-mounted storage racks. There are plenty of ways to upgrade your garage, and adding these features is sure to make life much simpler.
So, there you have it – four great ways to upgrade your garage. From improving security with a new door to adding convenience features, there are plenty of possibilities when it comes to upgrading this important part of the home.
So why not start planning today and make sure that you get the best out of your garage?
Related reading: