Last updated on November 2, 2023
Are you in the construction industry, or have you ever worked on a construction site? While safety should always be your top priority, one factor that is too often overlooked is wearing the proper footwear for job sites.
Working with potentially hazardous materials and tools means there are certain risks associated with any environment where dangerous elements could be present – and these risks include injury from inadequate footwear!
Learning more about the benefits of selecting suitable shoes can help protect workers from preventable accidents. Not to mention, adopting good habits now may even save money down the road by avoiding costly medical bills associated with an unnecessary accident.
In this blog post, we'll explore some of the potential dangers of ill-chosen footgear and examine how proper footwear for each task can positively impact work safety.
Table of Contents
The Importance of Wearing Appropriate Footwear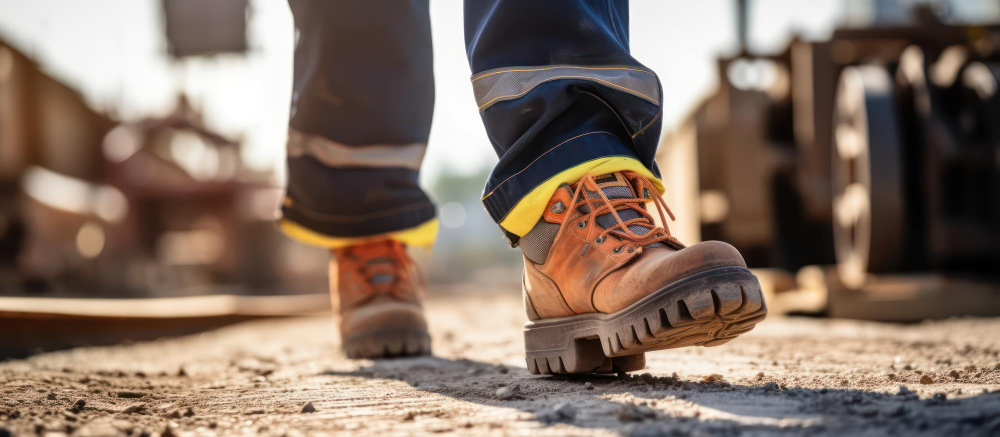 Construction sites are a hub of activity, with heavy machinery and workers busily engaged in their tasks. Amidst all the chaos, one aspect that often goes overlooked is the importance of wearing appropriate footwear.
The benefits of wearing safety boots might not be immediately apparent, but they are critical to ensuring worker safety. From steel-toed boots that offer protection against falling objects to slip-resistant soles that provide better grip on slick surfaces, having the right pair of shoes can prevent accidents and injuries on the job site.
Workers who wear proper footwear are not only protecting themselves but also their coworkers. It only takes one misplaced step to cause a domino effect of injuries, so outfitting yourself with the right footwear is a wise investment in your safety.
The Benefits of Investing in High-quality Boots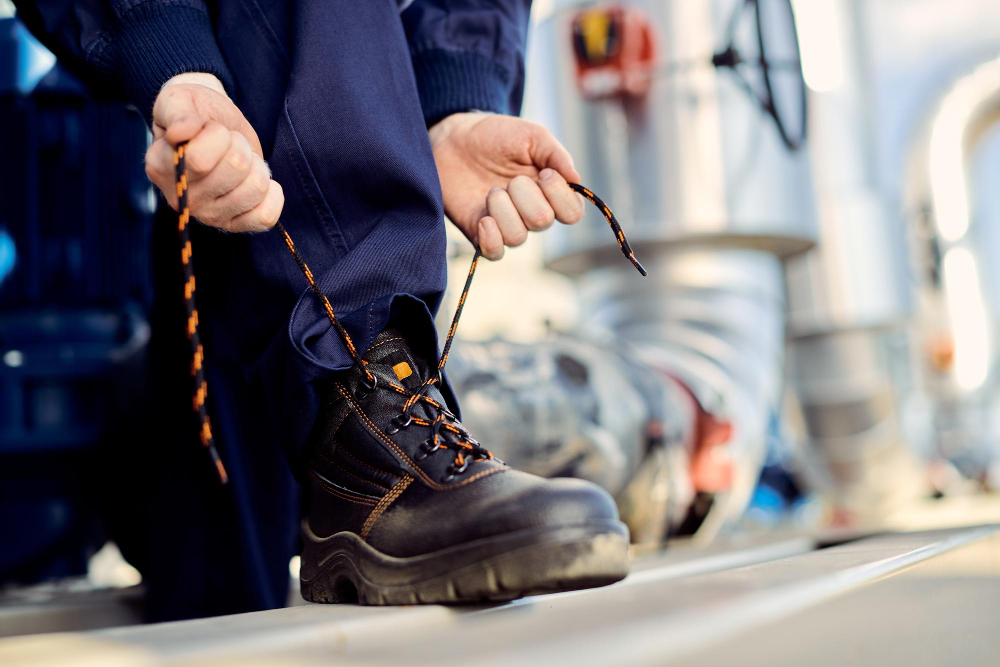 Investing in high-quality boots is an investment in your safety. When it comes to jobs that require heavy physical labor, like construction and logging, a sturdy pair of boots can make all the difference. Boots with high-quality materials and construction offer protection from slips falls, and sharp objects. They also provide support and stability, reducing the risk of ankle and foot injuries. Durability is another major factor.
Cheaper boots may seem like a bargain, but they often fall apart quickly and need to be replaced frequently. On the other hand, investing in a good pair of boots means they will last longer and ultimately save you money in the long run. Don't skimp on safety – invest in high-quality boots for a sturdy and secure foundation.
Common Mistakes to Avoid When Purchasing Footwear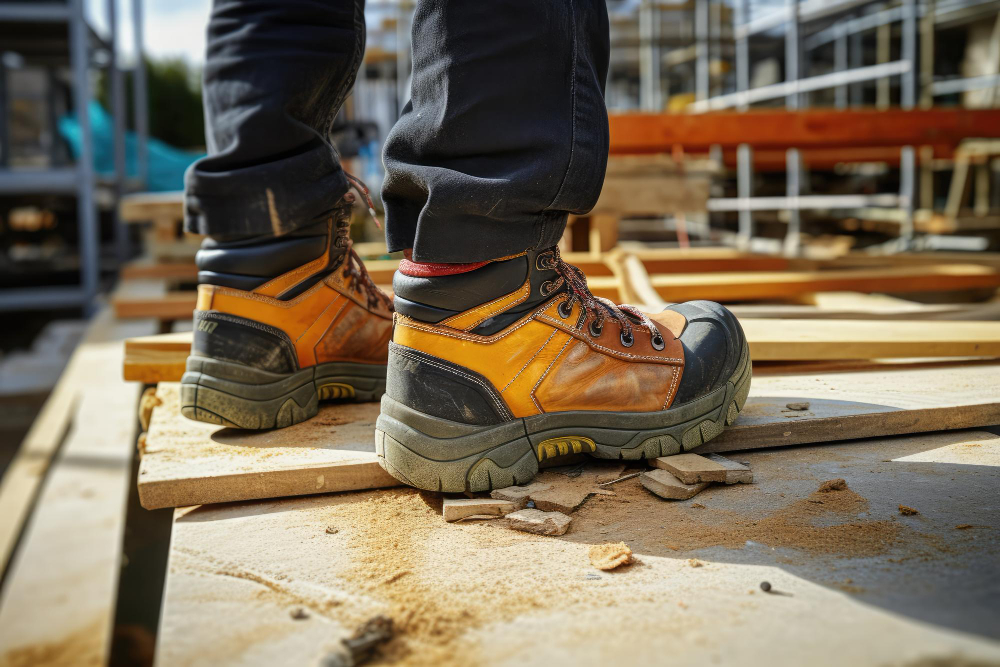 When it comes to purchasing footwear for construction sites, there are plenty of common mistakes that everyone should avoid. Whether you're a seasoned pro or a newbie to the industry, getting the right pair of work boots is crucial because they can make all the difference in the world when it comes to comfort and safety.
One of the most common mistakes is choosing shoes that are too tight, which can cause discomfort and even lead to foot problems later on. Another mistake to watch out for is selecting footwear that doesn't offer enough support, especially if you'll be standing for long periods. By avoiding these mistakes, you can ensure that your work boots will keep you safe and comfortable throughout the day.
Tips on How to Properly Care for Your Footwear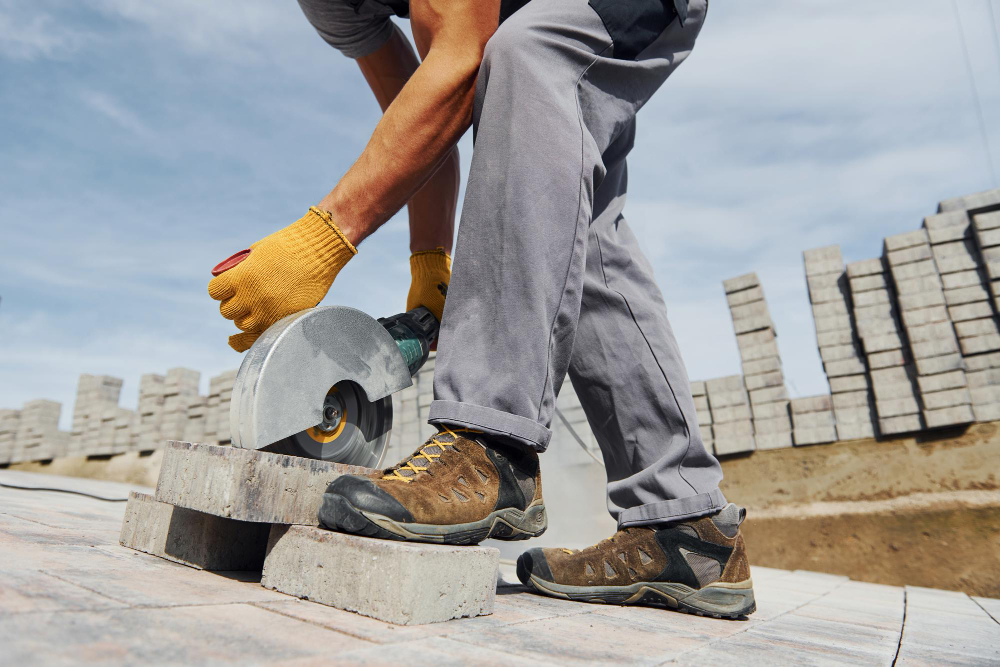 As someone who loves shoes, it's important to take the time to properly care for and maintain them. Not only does taking care of your footwear make them last longer, but it also shows off your personal style with clean and polished shoes. First, it's important to invest in high-quality shoe tools such as brushes, suede protectors, and shoe trees.
These tools are key in keeping your shoes clean and preventing any wear and tear. Second, make sure to rotate your shoes frequently, allowing them to properly air out and avoid any odor buildup. Lastly, always read the care instructions that come with your shoes and follow them accordingly. By taking a little extra time to care for your footwear, you can keep them looking new for years to come.
Advice on Choosing Footwear That Is Right for You
Whether you work in a hospital, construction site, or office, the type of shoes you need will depend on the demands of your job and the environment you work in. For some, safety is the top priority, while others prioritize comfort. One thing everyone can agree on, however, is that investing in a good pair of shoes is essential.
Your feet are one of the most important parts of your body, and if they're not happy, it can affect your overall well-being. So, take the time to research and try out different options until you find the perfect pair of shoes for you and your work environment. Your feet (and your boss) will thank you for it!
Investing in the right pair of boots for construction sites can be overwhelming, but it is an essential part of staying safe and comfortable on any worksite. Hopefully, this blog offered comprehensive answers to all your questions about how to buy, maintain, and clean construction boots. With the tips outlined above, you can make an informed decision and select footwear that is right for you and your job.
Always remember to double-check that your work boots have all the features necessary to ensure maximum protection against common hazards that may be encountered at the worksite. Don't wait a moment longer – take control of your safety today by investing in quality construction work boots that are designed with safety as their goal! Good luck, and enjoy getting into those brand-new kicks!
Related reading: