Last updated on January 5, 2023
Here's what to look for when choosing the wall panels for your shower renovation. Get ideas for inspiration. Read on!
Shower wall panels are a waterproof alternative to fitting tiles in your bathroom or shower. A cheap and lightweight alternative that can bring amazing results when fitted properly. No matter what you call them, shower wall panels, PVC panels, bathroom wall panels, or even wet wall panels, they are all the same thing. But are shower panel walls worth the money?
Examples of shower panels at their best can be found online at powerhouses like Bellabathrooms, Homedepot, and Houzz for more, all with lower than average prices, so don't be worried about buying at these trusted sellers. We are going to show you the things to look out for to give your bathroom stunning results, all at a great price!
Table of Contents
Shower Walls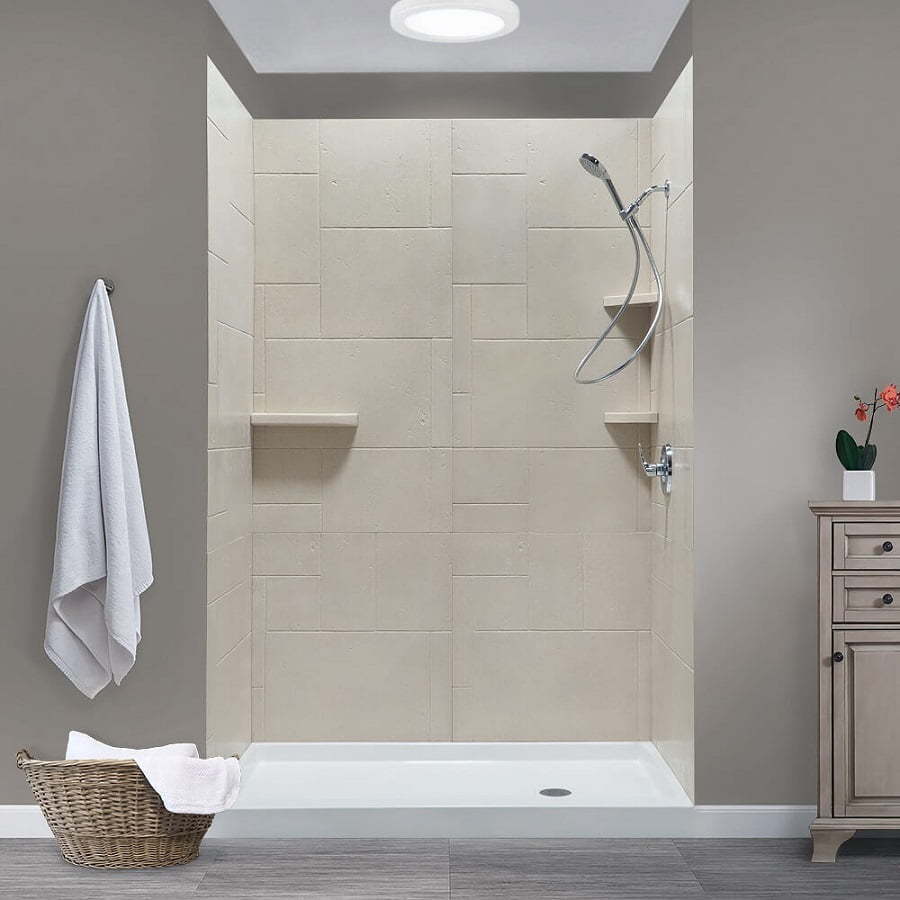 A shower wall panel can come in a choice of three different materials, PVC, Acrylic, and MDF, with each having its own advantages and disadvantages.
PVC Shower Wall Panels
Buying a PVC wall panel is the cheapest option to go for any bathroom walls. The 3rd most common type of synthetic plastic on the planet, a PVC wall panel, will be cheap and can be manipulated to be rigid or flexible, making it the perfect choice for a shower wall.
PVC is usually lighter than other materials available, mainly due to the core not being solid.
PVC has given homeowners the ability to get a premium finish on a smaller budget. Overall finishes are usually simpler when using PVC, but the finishes are always stunning.
PVC can be used in both a commercial and domestic environment. The best brands to look out for are Aquatech, KVIT, Frontline Bathrooms, and Basix.
The Aquatech models are great as they come in packs of 2, making them the perfect wall coverings to waterproof the entire size of your shower.
Acrylic Shower Panels
If you want sleek and slim wall panelling, an acrylic bathroom could be a great choice. However, they are usually between 4mm and 5mm and tend to be heavier than PVC due to their dense acrylic construction.
Acrylic bathroom panels are usually produced in a bold colour but can also be developed to be semi-transparent. As with PVC, acrylic wall panels are hygienic and durable.
Acrylic tends to be more expensive than choosing PVC wall panels, but you can find deals online. Unfortunately, the larger weight usually means delivery is a little more expensive too.
MDF Shower Panels
The thickest, heaviest, and maybe the best-constructed shower panels are made from MDF. Finished with a clear lamination to provide the waterproof effect. A bathroom panel like this is more expensive but is a much more premium option.
MDF panels are more expensive than acrylic panels but are still a cheaper alternative to tiles. Moreover, you can get lots of different designs resembling effects such as natural stone, marble effect, bright colours, and even your own design.
Be wary when choosing MDF, they can offer some of the greatest results, but the entire manufacturing process is based around your own personal needs meaning each unique design will come with a more expensive price tag.
Bathroom Wall Panels With Tile Effect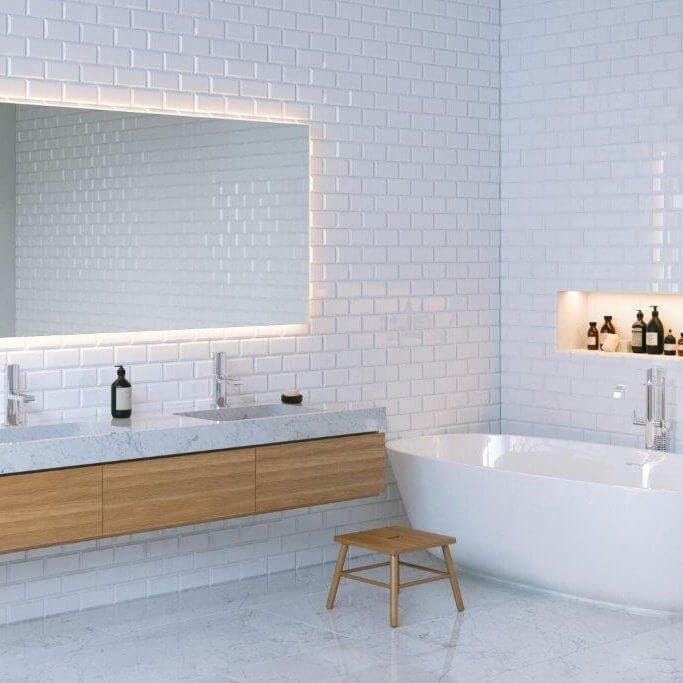 Tile effects can be replicated with particular brands specifying in this design, such as Mira.
Mira has a range of simple tile effect panels that appear on white rectangular. They're available in multiple widths and have internal corner plus tongue and groove connections.
A matching splashback can be made if you fit your entire bathroom using Mira, keeping continuity throughout your entire bathroom.
Final Thoughts
There is no better option than choosing wall panels over tiling when it comes to shower cubicles and your bathroom shower wall covering. They bring the same brilliant effect at a much cheaper cost, plus being much easier to install.
Related reading: