Last updated on September 11, 2023
Looking for sprawling prefab homes? Here are some of the best and biggest prefab home manufacturers.
Prefab homes are infamous for several reasons. They are not only affordable, durable, and area-specific. These houses are very flexible and custom-created as well. Therefore, homeowners are 100% sure that their homes are the ones they dream of.
This is true for bigger prefab homes as well. These homes are luxurious, scream class and elegance too. There are some with five bedrooms, others with four. You'd also enjoy the added amenities, including a pool, study spaces, great rooms, and more.
Check out the list of prefab homes over 4000 sqft below.
Table of Contents
Atrium Development – The Marlboro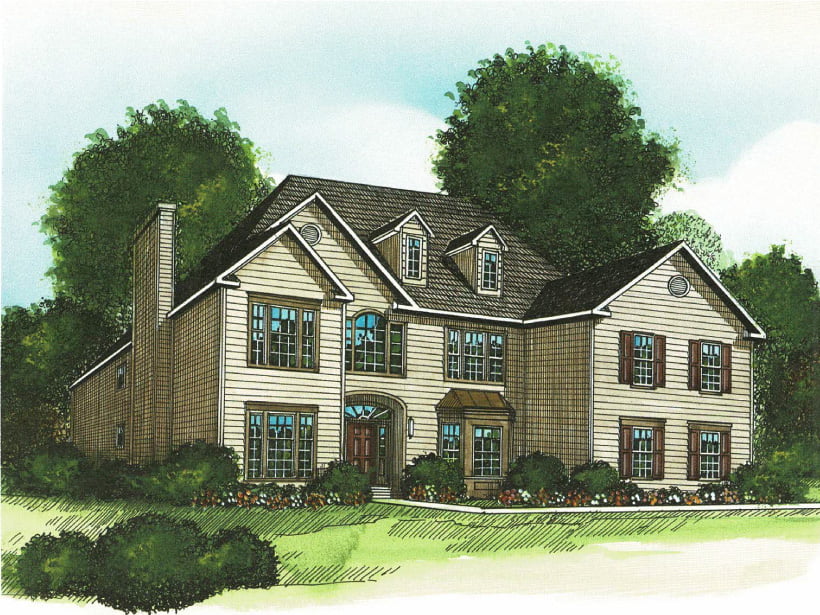 Atrium Development has a network of professionals and experts to provide high-quality services and support to its customers. The company was founded in 1982 and has since built impressively -designed prefab homes throughout New Jersey and New York.
Marlboro is a beautiful, enormous manor-style home with 4600 sqft of living space. It has two optional fireplaces, a family room, a living, and more. The home's first level has a study, an open kitchen, and a nook. The second floor has four bedrooms, including the primary suite.
Atrium Development – The Gladstone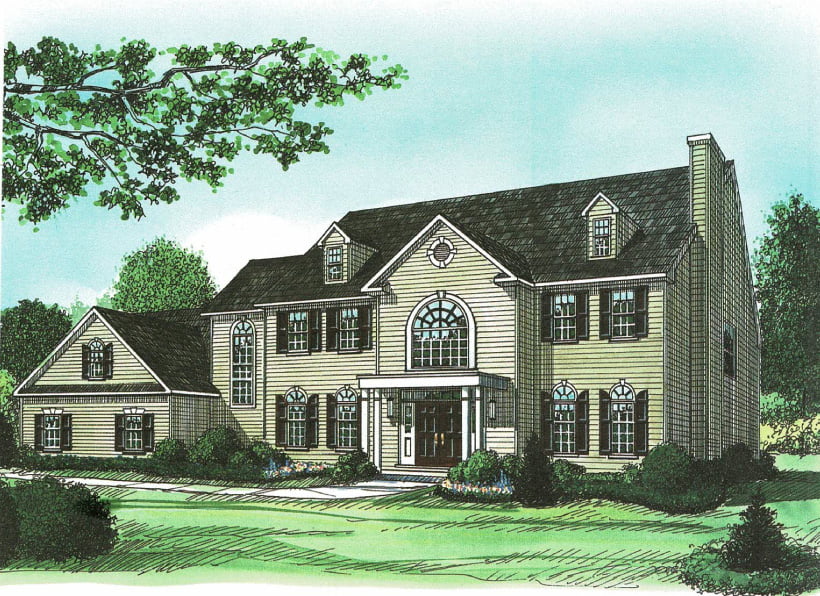 Gladstone is another Atrium Development home. It's a classic home perfect for your white-picket-fence American dream. This house has plenty of space throughout the home. There's an expansive breakfast nook, a library, and more.
There are four upstairs bedrooms with double closets and an impressive master suite with a whirlpool bath. Gladstone is part of Atrium's two-story colonial home series.
Atrium Development – The Cornell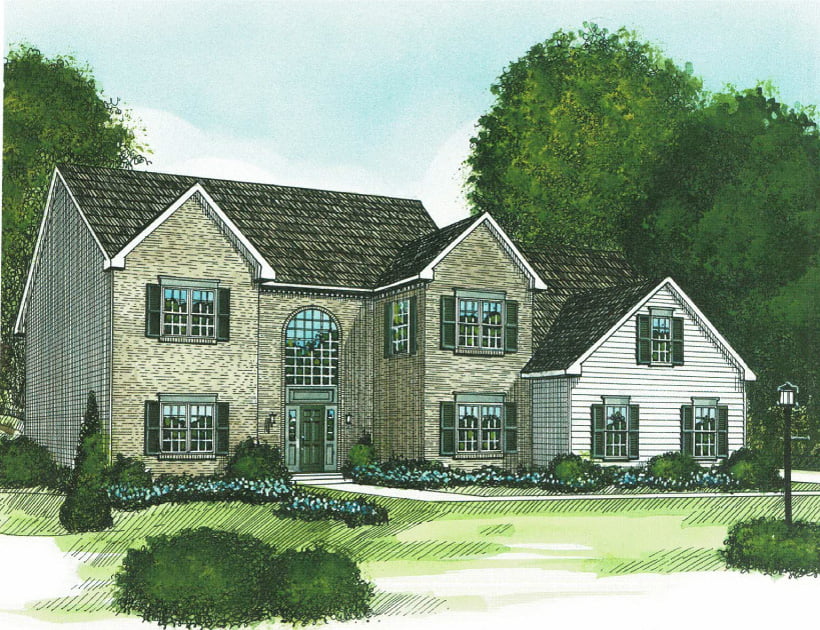 Cornell is another modular house from the Colonial series. It has a high ceiling, with multiple windows to let all the natural light in. This house has two stories with four bedrooms and three baths. It features a spacious family room perfect for game nights, a study room, a breakfast nook, and a living room.
Other features you'd love are the huge bedrooms with double closets. There's also the garage, laundry, utility, and many other spaces you can use for whatever reasons you need.
Trinity Building Systems – The Sundance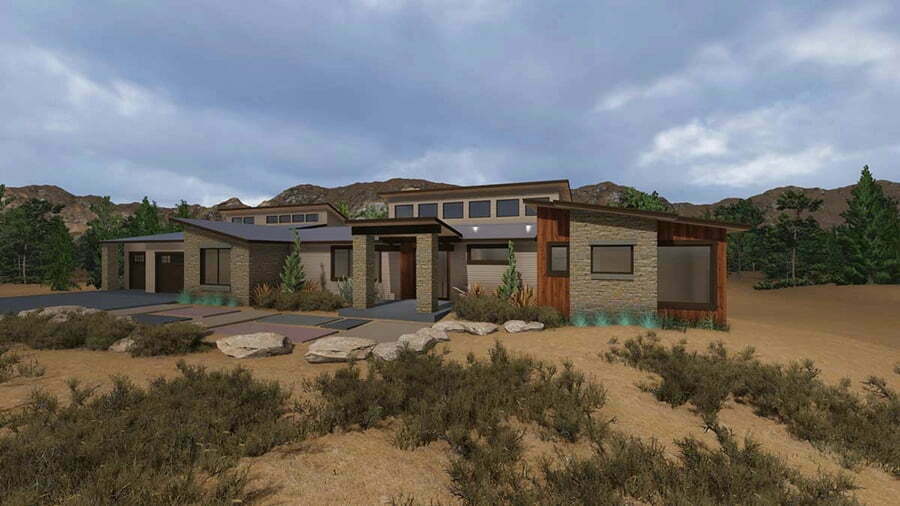 Trinity Building Systems turn structures into the homes of your dreams. They are a globally competitive company that assists its customers with their preferences, needs, and budget for their homes.
The Sundance has a material packaging starting price available on their site. For SIPs Homes, the base price is $80+ per sqft. The post & beam homes have a base price of $90+ per sqft, and the timber frame homes have a base price of $100+ per sqft.
Sundance is a massive house with 3263 sqft of living space. It has three bedrooms, three baths, a garage shop, and another shop. One of the best things about this home is the man cave, a perfect gift to your partners and boys.
Trinity Building Systems – The San Juan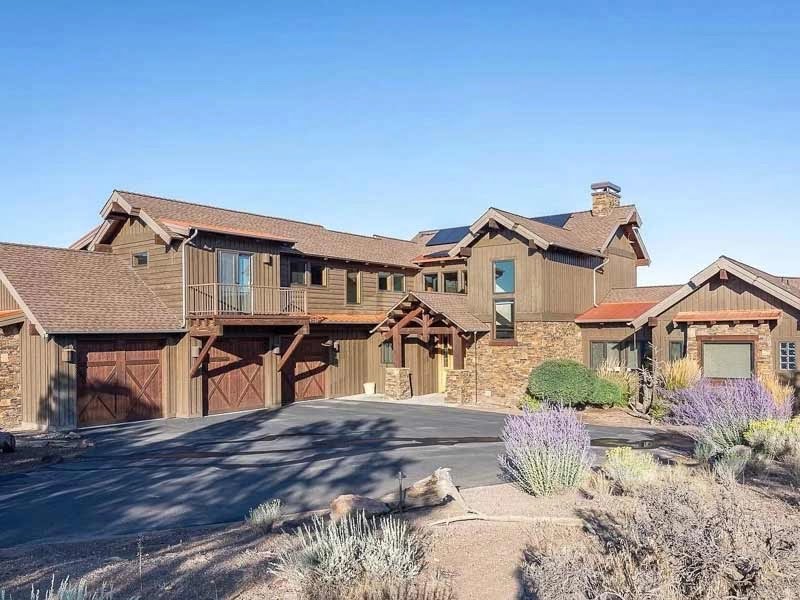 San Juan is another Trinity Building Systems creation. It's a sprawling prefab house from their Mountain Home Series. This house has 3424 sqft of living space, three baths, two half baths, and up to four bedrooms. Aside from that, there's also a three-car garage. If you want space, then this home is perfect for you.
Trinity Building Systems – The Sunrise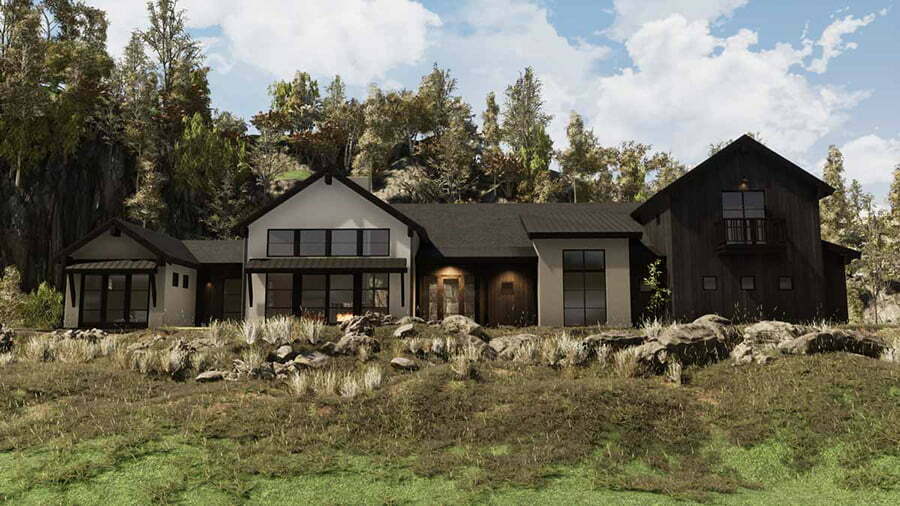 Sunrise has the same base price per sqft as Sundance. This home has 3387 sqft of living space, four full baths, one-half bath, four bedrooms, and three car garages. Upon purchase, your package includes schematic drawings such as floor and elevation plans, section views, and other things.
There will also be construction detailing, such as site plans, framing, foundation plans, structural details, etc. Please check out their site for the complete list of their inclusions, features, and add-ons.
Apex Homes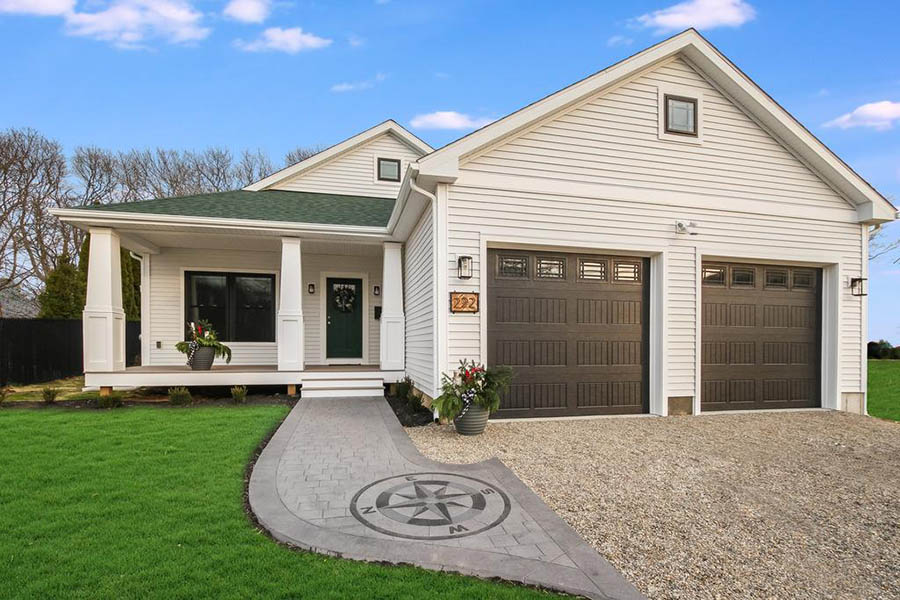 Ponderosa is an Apex Homes creation with three bedrooms, two full baths, one-half bath, a garage, and a total living area of 4125 sqft. This beautiful home is perfect for lots with expansive yards, lakes, and more.
The kitchen is the core of this home. The kitchen opens to the breakfast nook and the family room but is separated from the living area. It gives you that privacy while preparing meals for the family. There's also the pantry with generous storage space.
If you want a space just to chit-chat, read a book, or hang out, there's the eating bar for you. It's a great place to spend time with family, friends, and guests.
Nelson Homes – Chancellor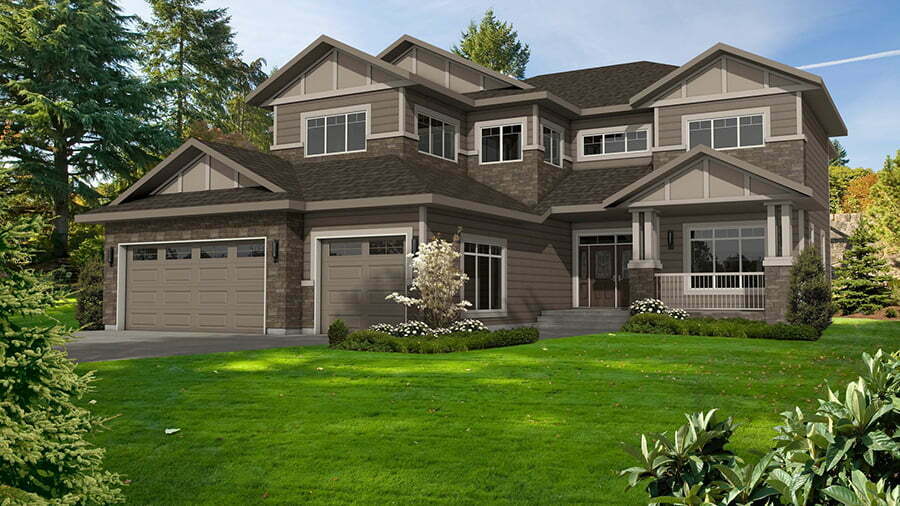 Nelson Homes was founded in 1958. The vision was to provide Americans with a complete modular home package that's modern, innovative, and cost-efficient. This vision continues until today. It's now considered one of the top manufacturers in North America.
Chancellor is a two-storey home with five bedrooms, five full baths, one-half baths, and an attached garage. This house has a total of 4749 sqft of living space. Features include a spacious living room, a sen, an office space, a playroom, and a huge kitchen with modern appliances.
Nelson Homes – Kimball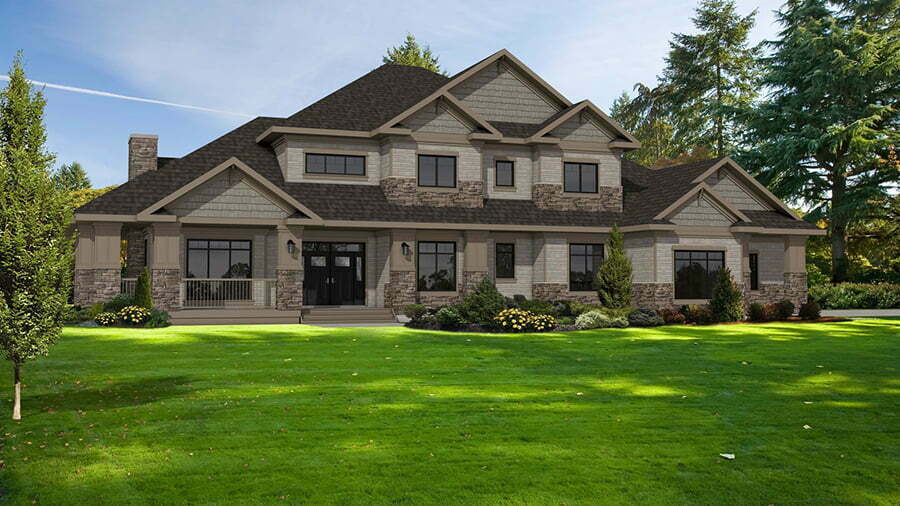 Kimball is a Nelson Homes original. It's a two-storey house with 4750 sqft of living space. There are five beds, four baths, and an attached garage. Check out the site for a series of interior renderings. This will give you an idea of what your future home will look like.
All the prefab houses from Nelson Homes are fully customizable. Therefore, you're guaranteed a home with all your personal touch in every space.
Design. Build. Modular.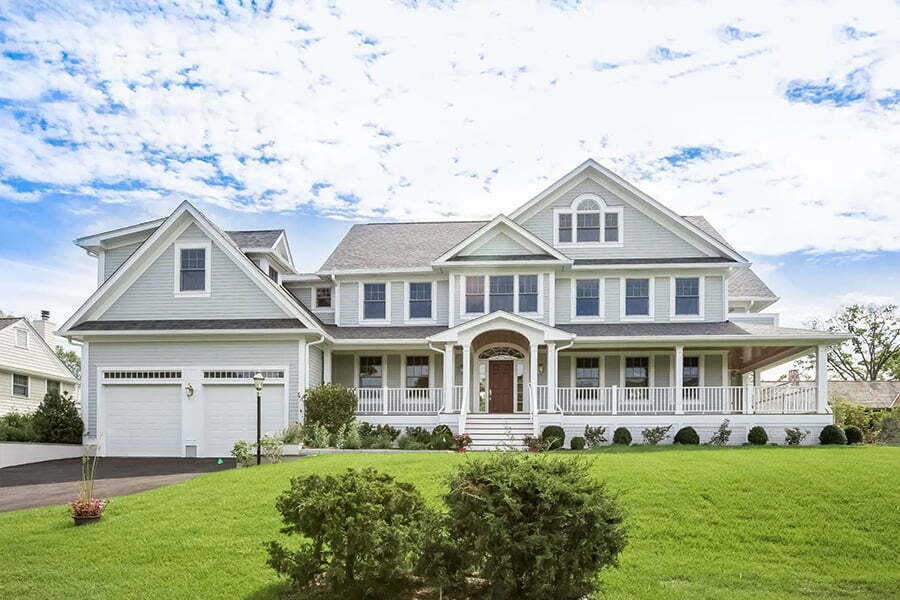 Design. Build. Modular. engineers some of the best homes in the country. Their team has a collective experience of over a century! That's years and years of learning, practicing, and rewriting their experiences to improve their skills in building prefab homes.
The company has several huge houses on its list with over 4000 sqft of living space. These are their five-bedroom modular home series, all for sale and available for clients in Connecticut and Massachusetts.
Custom 11 is part of the Colonial Home series. It has a total living space of 5000 sqft, four full baths, one half-bath, and five bedrooms. This house has a beautiful covered entryway porch perfect for relaxing. You can sit down, read a good book, or enjoy a good wine.
Ace Homes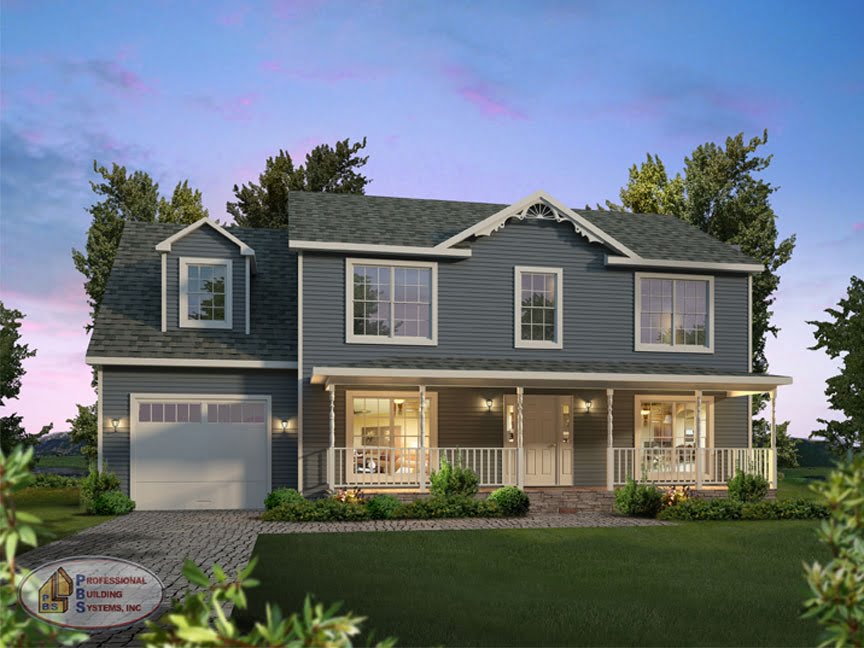 Ace Homes is located on route 9 in Moreau. It's a family-owned and operated business with over 60 years of combined experience. They work with teams of professionals and experts to produce durable and environment-friendly prefab houses for their clients.
Ace Homes has a list of prefab homes with over 4000 sqft of living space. One example is Devonshire. This home is a two-story prefab house with three bedrooms and three baths. Depending on your preference, the living space can be somewhere between 3500 to 4000+ sqft.
Signature Building Systems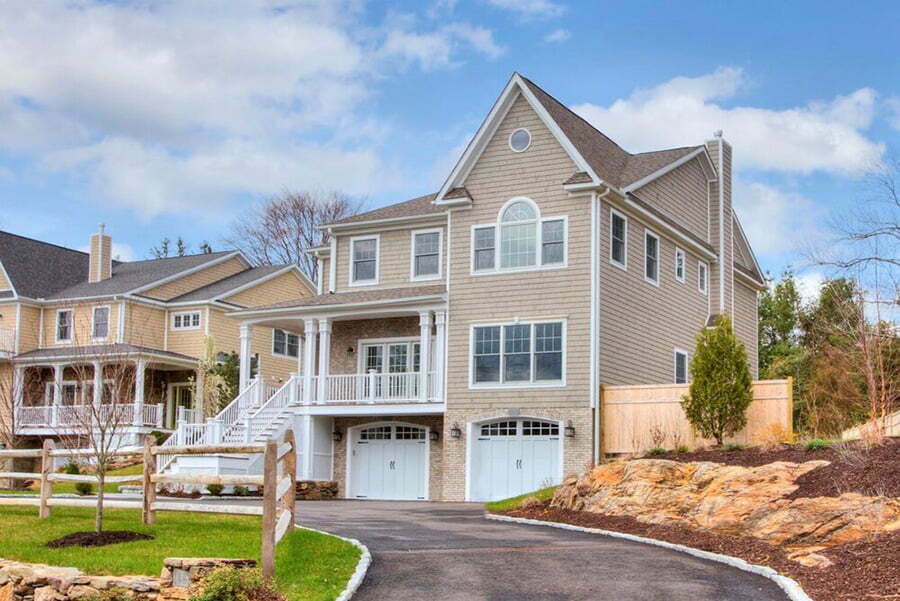 Signature Building Systems is based in Pennsylvania. It's a modular manufacturer with over 25 years of experience in homebuilding. They have produced hundreds of single-family and multi-family homes on the East Coast.
Wisteria is a Signature Buildings creation and one of its largest homes in their catalog. It's a perfect family home with four beds, three full baths, one half-bath, and a total living space of 4229 sqft. This home also has a three-car garage that leads to the mud room or the laundry area.
This colonial-style home has a beautiful study with French doors. The kitchen is also full of modern appliances and other amenities. If you're looking for a cozy, grand, and classic house for your family, this is it.
Shore Modular

Shore Modular is committed to quality, attention to detail, and producing high-quality homes for its clients. They have several home plans you can choose from. Some of their top choices are found on their site under projects.
Bellmeade is about maximizing spaces and improving home views without compromising budgets and preferences. This home has four bedrooms, four baths, and a total living space of 2420 sqft. Check out the site for the base price and turnkey price.
Related reading: