Last updated on May 8, 2022
People are increasingly becoming aware of the environmental calamities that we could face due to the number of abnormal weather phenomena progressively getting worse yearly. As these concerns are getting more and more attention from the general public, policymakers are now making more movements towards sustainability.
Many countries throughout the world are enacting legislation to address environmental concerns in many industries, including construction. Today, the importance of maintaining your construction projects as green as possible is more vital than ever before.
Environmentally-friendly business practices are a prominent topic in practically every industry, particularly in construction. The good news is that these solutions are frequently better for the environment and your business. Consider the following ideas to get started:
Table of Contents
Waste Management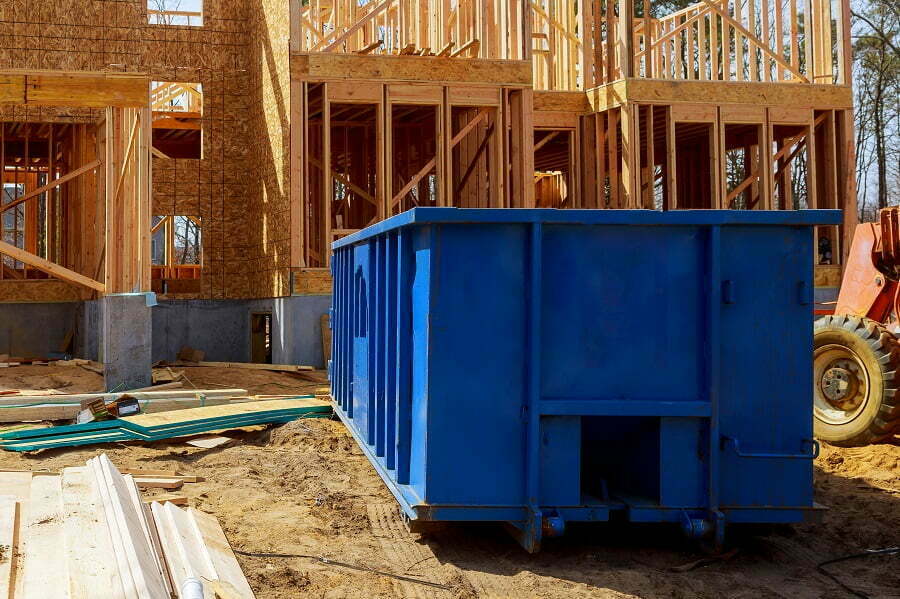 Construction generates a significant amount of waste materials. There's no going around it, but you can and should look for ways to reduce the amount of waste you generate. Improving the efficiency of your operations, optimizing the use of materials and supplies, and selecting waste-reducing goods and processes are all excellent strategies to reduce waste output for all of your projects.
Here are the main ideas you should consider:
Waste Elimination: You can avoid some of the waste generated during the construction process. An excellent example of this elimination is scaffoldings. Before, it was common to use wood as a material for scaffoldings, but it became outdated as metal replaced it. Metal can perform better than wood because it's sturdier and easy to mount or dismount.
Removing some non-reusable material in the construction site can reduce clutter and clean-up time for the entire team when the project does its clearing operations, especially during the final phase of the construction. Waste elimination can help to decrease adverse effects on human health and the environment.
Waste Reduction: You can reduce some waste during the construction process. You can choose construction materials, for example, based on their design and manufactured ability in such a way that their transportation comes with minimum packaging. Also, keep in mind that choosing and using recyclable materials and goods can reduce waste.
Reusing Materials: Some materials are reusable. For example, you can use, in sound, resalable condition doors and windows instead of new materials, or donated and sold for use on another project—a sort of material recovery.
Examine recycling measures tailored to the construction industry, such as the Environmental Protection Agency's Industrial Recycling Program. This program focuses on repurposing construction and demolition detritus for use in other construction projects.
Materials and products that cannot be adequately eliminated, minimized, or repurposed are eventually collected and, unless controlled, will most likely be disposed of at the lowest cost. In many parts of the country, solid waste landfill disposal prices are significantly larger than the cost of separation and recovery, including residual disposal.
Containment and Transport of Waste
Using equipment and manual labor are the most common methods to deposit picked and sorted goods into various industrial containers. In some applications, the use of combination compactor-balers is better to make dense bales of commodities put into intermodal shipping containers for transportation.
The transportation system relies heavily on heavy interstate trucks. Containers of various kinds are transported locally, regionally, nationally, and globally by road, rail, or barge through intermodal facilities like railyards and ports. Recyclable materials are commoditized and traded on the worldwide market once they undergo containment.
Using Energy Efficient Tools and Products
Make use of tools, goods, and materials that improve energy efficiency. Look for ways to make your activities, materials, and final products more energy efficient. As a starting point, look at the Energy Star Program. In today's market, there are more energy-efficient products than ever before.
When doing the planning process, including the specifics for using energy-efficient products and orient your entire team on why it is necessary to use them, insist on having these eco-friendly tools and products if you have the opportunity to do so.
Conduct Research
Conduct studies that aim to determine the project's environmental impact for the short and long term duration. This research will ensure that there is little to no damage to the surrounding wildlife and plant life. It also makes sure that there are contingency plans for any possible issues that may occur.
The research will also serve as the basis for other further studies and provide valuable data for future decision-making. This helpful information will guide the future of the project. It will enable creating a playbook that may eliminate, mitigate, or manage any issues as soon as they arise.
Follow Environmental Codes and Regulations
Governments and regulatory bodies have codes and regulations that will help set a standard for you when you construct your project. These rules are guides to follow, primarily because they use research to back these legislations. It ensures that there is a level of quality to lessen any impact on the environment.
Plantlife, animal species, and bodies of water in the region of your project must all be the priority for protection. Not only will the public notice, but the government has put in place measures to conserve local ecologies' biodiversity. The end goal is to finish the project with the highest quality, the shortest timetable, and the least amount of environmental effect possible.
The Takeaway
Today's market comes flooded with products and services that will boost your profits while also making your ventures more ecologically friendly. Examine options for increasing project efficiency while reducing the environmental effect. To get started, consult a licensed professional on how to safeguard the environment during building.
If you're considering other green options consider having a green roof integrated into the design of your project. It has many benefits and can help manage some environmental concerns. Just ensure that you are getting the best roof hatches collection for your project to access the area.
Related reading: