Last updated on November 2, 2023
Do you want to make your home look festive and inviting this holiday season without overdoing it? Decorating for the holidays is a great way to share love, joy, and cheer with both family and friends.
From garlands in neutrals to cozy pillows, festive lighting accents, wreaths hung on doorways and windows – there are plenty of ways to make your whole house feel specially decorated for Christmas or whatever holiday you may celebrate!
Read more to find out all the best tips on how you can easily bring a warm seasonal touch that will spread holiday cheer throughout your home.
Table of Contents
Hang String Lights Around Windows, Decks, and Trees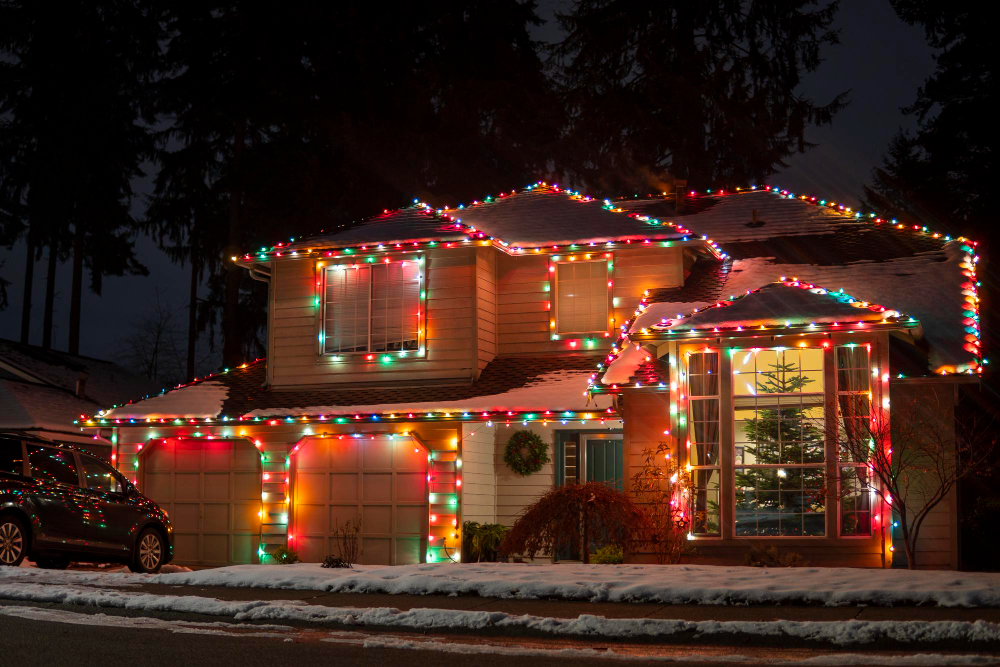 There's something magical about string lights – they can transform any outdoor space into a whimsical wonderland. And luckily, they're incredibly easy to install! Whether you're looking to add a touch of charm to your windows, illuminate your deck, or create a dreamy ambiance in your backyard, this kind of installation is the perfect solution.
By hiring professionals, or doing it by yourself, you can create a cozy, inviting atmosphere that's perfect for entertaining guests or enjoying an intimate evening under the stars. So grab your favorite string lights (and perhaps a trusty ladder), and let's get decorating!
Hang Festive Decorations to Bring Life to Your Outdoor Space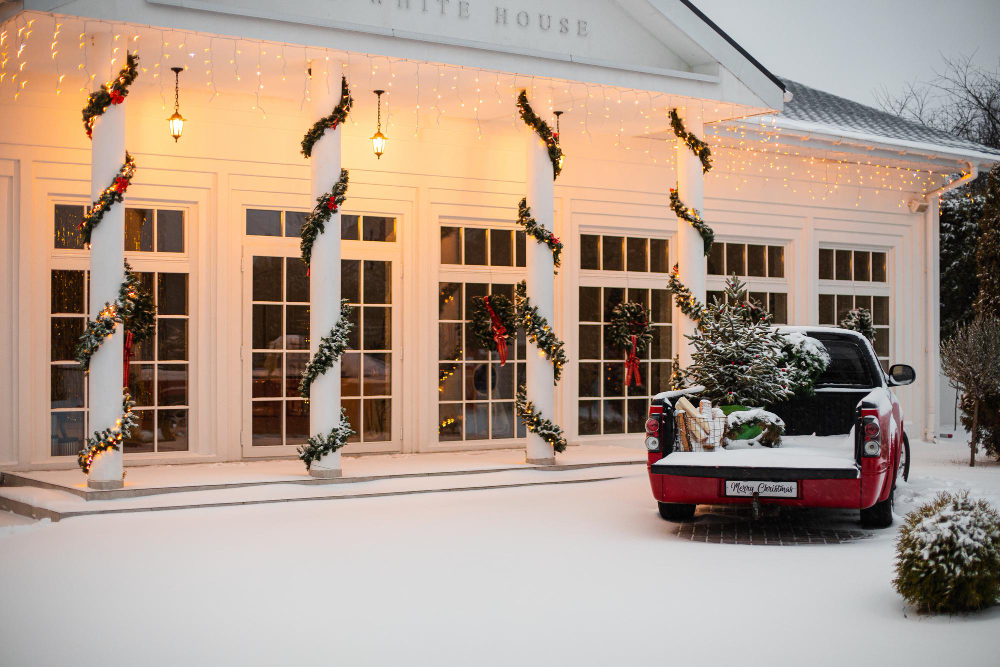 As the warm weather arrives and the days get longer, spending time outside becomes more and more appealing. Whether you have a sprawling backyard or a small balcony, adding festive decorations can take your outdoor space to the next level. From colorful bunting to twinkling lights, there are endless ways to bring some life and joy to your surroundings.
Not only do these decorations look stunning, but they can also create a festive atmosphere that's perfect for entertaining guests or relaxing on your own. So why not get creative and start hanging some decorations today? Your outdoor space will never have looked better!
Add a Festive Wreath to the Front Door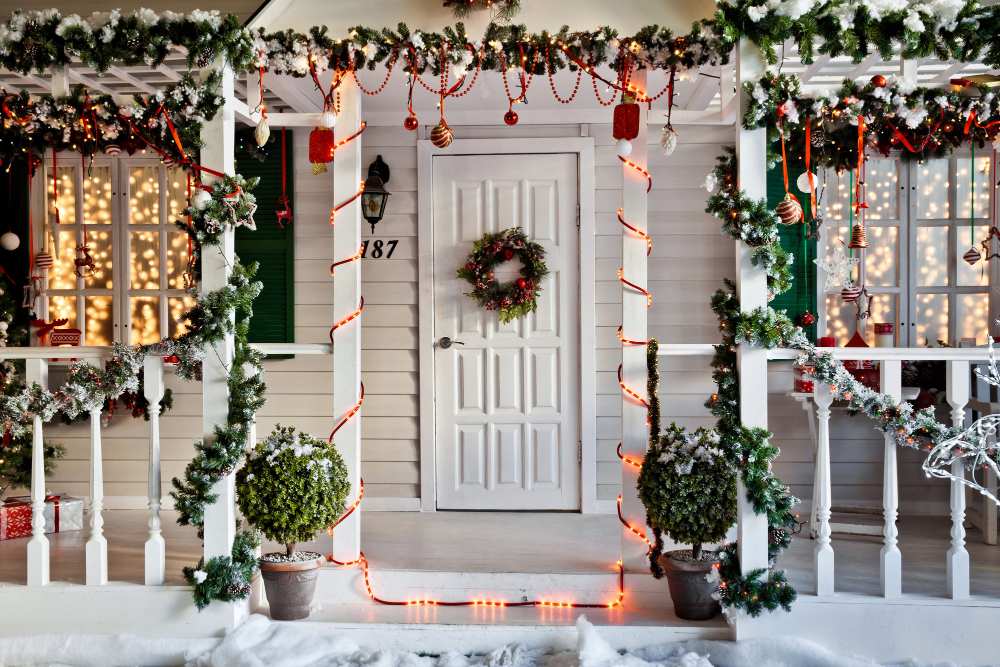 What better way to welcome your guests than by adding a festive wreath to your front door? This classic holiday tradition has been around for centuries, and for good reason. A beautifully crafted wreath not only brightens up your front door but also adds a touch of warmth and elegance to your home.
From traditional evergreen wreaths to modern twig and berry wreaths, there's a style to suit every taste. So why not embrace the festive spirit and add a wreath to your front door today? Your guests will be greeted with a warm and inviting gesture that sets the tone for the entire holiday season.
Place Colorful Garlands Around Banisters and Mantles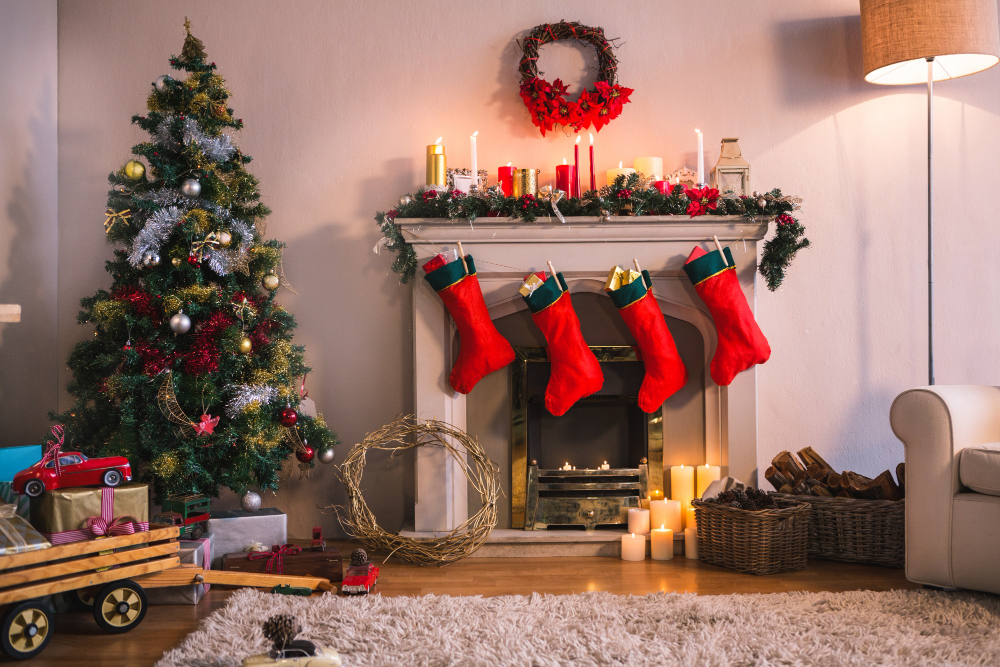 One easy and eye-catching way to do this is by placing colorful garlands around banisters and mantles. Not only do they add a pop of color and texture, but they also create a warm and inviting atmosphere for guests and family members to enjoy.
You can opt for classic styles like evergreen branches and red berries, or get more creative with unconventional materials like pom-poms or paper flowers. No matter your style, garlands are sure to bring a cheerful and festive vibe to any space in your home.
Put up a Christmas Tree with Ornaments and Decorations
The holiday season is the perfect time to bring out that beautiful Christmas tree and adorn it accordingly. And what better way to do that than to add a personal touch by incorporating ornaments and decorations that reflect your family's style? From traditional to modern, rustic to elegant, there are endless possibilities to choose from.
Whether you prefer a classic red and green color scheme or opt for unique and quirky decorations, the important thing is to make it yours. Get the whole family involved in picking out ornaments that represent your cherished memories or showcase your personality. This holiday season, make your Christmas tree a representation of your family's style and let it be a symbol of the joy and love that fill your home.
Set out Blankets and Cozy Pillows
There's nothing quite like curling up next to a warm fire with a cozy blanket and soft pillows. Whether you're enjoying some quiet time alone or gathering with loved ones, creating an inviting seating area is essential. Set out plush blankets and fluffy pillows to encourage relaxation and comfort.
With these elements in place, you can create a space that feels like a warm embrace, ready to welcome you at any time of day. So why not take some time to create a cozy corner for yourself and your family? You'll be glad you did when the chilly nights settle in.
Take your outdoor and indoor decor to the next level this holiday season. Decorating does not have to be a stressful ordeal; allow yourself to get into the holiday spirit, and enjoy the festive atmosphere you have created for your family and friends.
Get creative with the decorations that best represent your style while also creating an inviting space that will put a smile on everyone's face. So now is the time to take action and start decking the halls! Grab your closest ones and make it an experience of creativity and joy – show those holidays what you've got!
Related reading: