Last updated on November 15, 2023
Choosing the right materials for the exterior of your home is essential to adding curb appeal, protecting its structural integrity, and keeping it looking great for years to come. It's a decision that requires careful consideration as there are loads of options out there from siding and stucco to stone and brick.
In this blog post, we'll take you through the ins and outs of making sure you select the best material for your individual needs – whether you're giving your house a facelift or building a new construction.
By understanding features like installation, weather resistance, durability, energy efficiency, maintenance costs, and overall aesthetics of various materials available on today's market, you'll be able to make an informed decision that suits your taste while addressing practical needs.
Table of Contents
Factors to Consider: Climate and Weather Conditions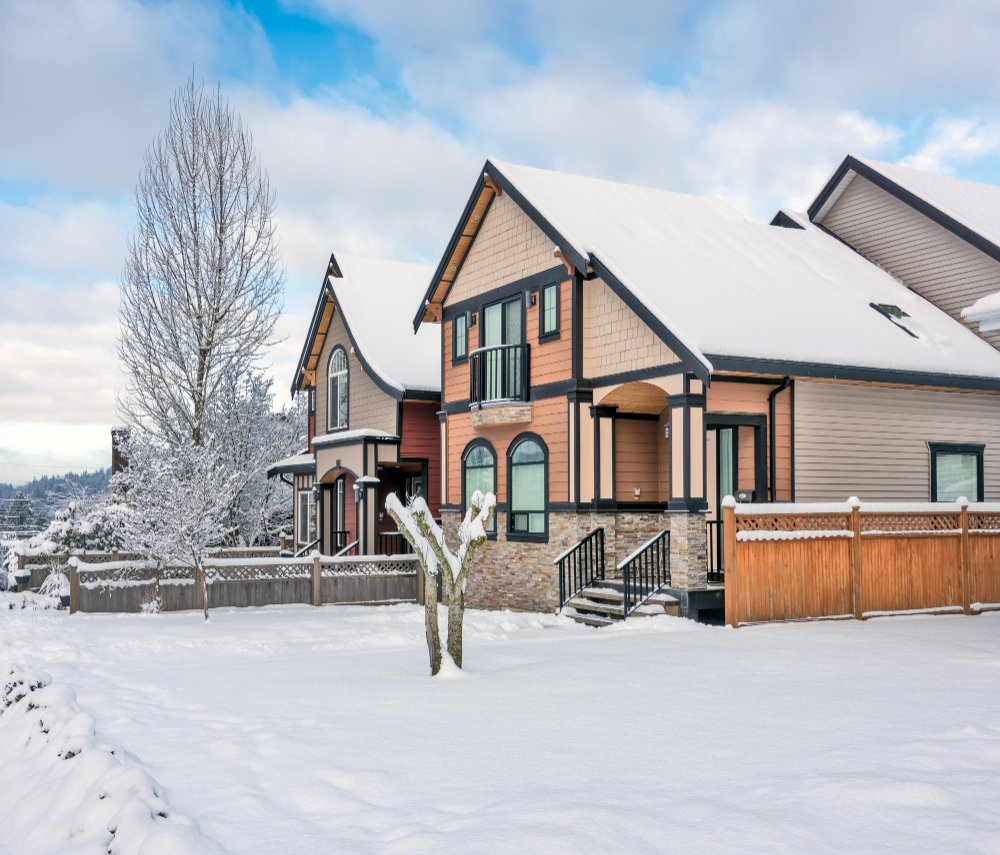 One of the most crucial factors to consider when choosing exterior home materials is the climate and weather conditions of your location. If you live in an area prone to harsh weather conditions such as intense heat, heavy rain, or freezing temperatures, you'll need materials that can stand up to these challenges.
For instance, metal roofing options like aluminum, steel, and copper are excellent choices for areas with high winds and heavy snowfall. These materials are known to be incredibly durable and can withstand extreme weather conditions. On the other hand, if you live in a more moderate climate, wood or vinyl siding might be suitable options.
Durability and Longevity: Key Criteria for Material Selection
Durability and lifespan are important factors to take into account when choosing the appropriate exterior material for your house. The material you choose should be able to withstand daily wear and tear and the impact of seasonal changes.
For instance, brick and stone exteriors are well known for their durability and frequently outlive the property itself. These materials are both low-maintenance and resistant to fire, rot, and pests, making them a solid choice for long-term investment. 
Similar to wood siding, fiber-cement siding is strong and long-lasting, giving both the visual appeal of wood and protection against termites, fire, and rot. Meanwhile, vinyl siding, while less expensive upfront, may require more frequent replacement due to its lower durability. As you consider your options, remember that a higher initial investment can sometimes mean less maintenance and replacement costs down the line.
Popular Exterior Materials and Their Characteristics
There are several popular materials for home exteriors, each with its own unique set of characteristics.
Brick: Known for its classic and timeless appeal, brick is durable, fire-resistant, and requires low maintenance. It comes in a range of hues, but because installation requires a lot of work, it may be expensive.
Vinyl Siding: This cost-effective material is lightweight, easy to install, and comes in a wide range of colors and styles. On the other side, in poor weather, it may progressively wane and grow weaker.
Fiber-Cement Siding: An excellent alternative to wood, fiber-cement siding is termite-resistant, fireproof, and can mimic the appearance of other materials. Although it costs a little more than vinyl, it usually lasts longer.
Stone and Stone Veneer: This provides a natural, durable, and distinctive look to any home. Stone veneer is less expensive and lighter than full stone, but requires expert installation.
Maintenance Requirements: Balancing Aesthetics and Effort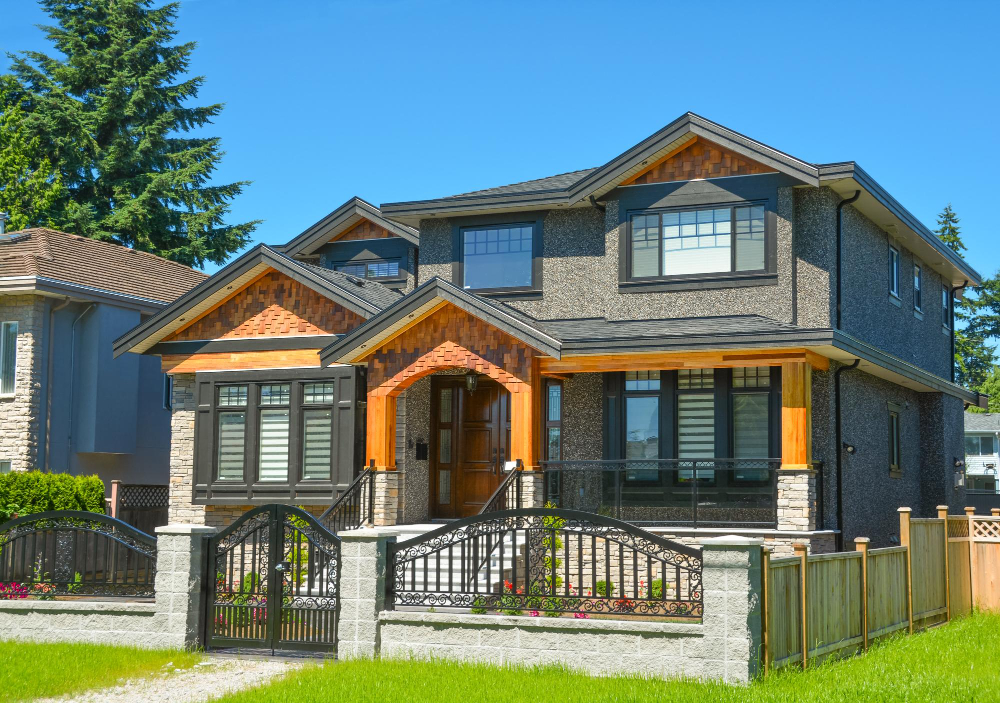 The level of maintenance required for your exterior materials should also be a consideration in making your selection. While stone and brick require less maintenance than wood and stucco, these materials may require more care over time.
If you want to keep your home looking its best without investing much effort into upkeep, consider choosing materials that require minimal maintenance, such as fiber-cement or vinyl siding. Additionally, consider the long-term costs of maintenance when making your decision.
Energy Efficiency: Choosing Materials for Insulation
Another important aspect to consider when selecting materials for your home's exterior is energy efficiency. The right materials can significantly reduce energy consumption, ultimately saving you money on utility bills. Insulation plays a key role in this respect, and choosing materials with good insulating properties is crucial. 
For instance, fiber-cement siding offers good thermal insulation, keeping your home warm in the winter and cool in the summer. Brick and stone, while more expensive, provide excellent insulation and are particularly good choices for homes in colder climates. However, vinyl siding has poorer insulating qualities, which might lead to increased heating and cooling expenses even if it is more reasonably priced.
The Takeaway
Choosing the right materials for the exterior of your home requires careful consideration of factors such as climate, durability, maintenance, and energy efficiency. By understanding these aspects and evaluating the pros and cons of each material, you can make an informed decision that meets your practical needs while also reflecting your style.
Remember to research and compare different options before making a final decision, as it is a significant investment that will impact the look and performance of your home for years to come. 
Related reading: