Last updated on November 16, 2023
Sustainability encompasses various aspects of our environment, from reducing greenhouse gas emissions to producing renewable energy. One often overlooked way to promote sustainability and a healthier planet is by keeping your home pest-free. Controlling pests in the home reduces health risks, conserves resources, minimizes food waste, creates a pleasant living environment, and supports the local ecosystem.
By understanding pests' behaviors, recognizing infestations early, and seeking professional help when needed, homeowners can contribute significantly to sustainable efforts in their communities. Discover how pest-free homes contribute to sustainability initiatives.
Table of Contents
Mitigate Health Risks Associated with Pests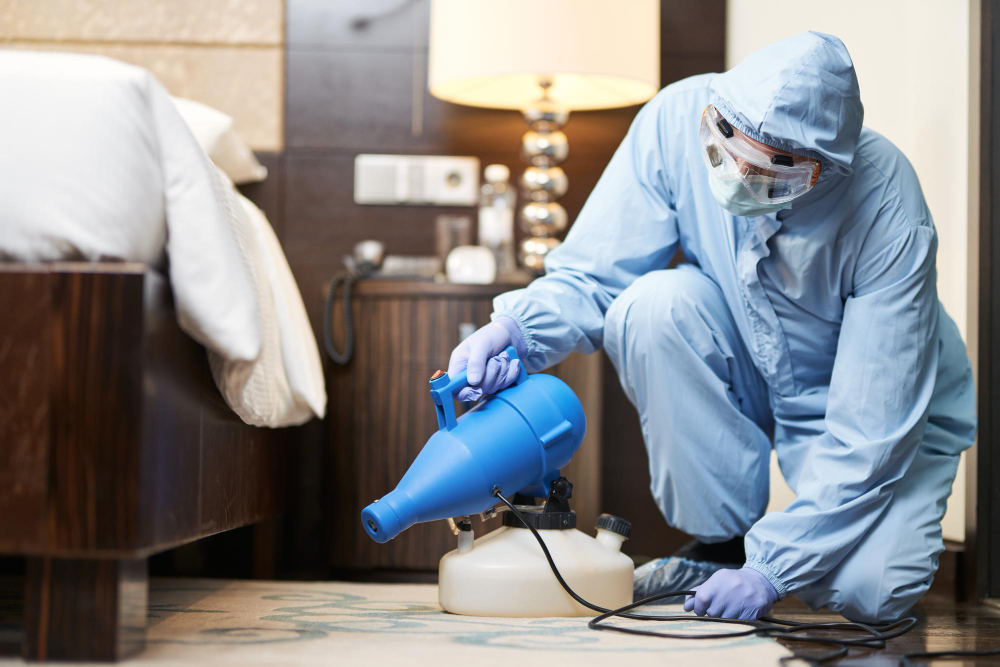 Pests in homes can present a range of health hazards, making their control essential for preserving human health. Many pests, such as rodents and insects, are carriers of diseases that can adversely affect humans. For instance, rodents often carry Hantavirus, while mosquitoes are known for spreading West Nile Virus and Dengue Fever.
By maintaining a pest-free environment, homeowners can mitigate these health risks and ensure the well-being of their families. Professional pest control services at bestmiamipestcontrolservice.com, for example, can identify and eliminate potential pest infestations, protecting the home's inhabitants and the broader community.
With fewer pests in homes, there is a decreased risk of disease transmission and illness, promoting a healthier society.
Conserve Resources Through Effective Pest Control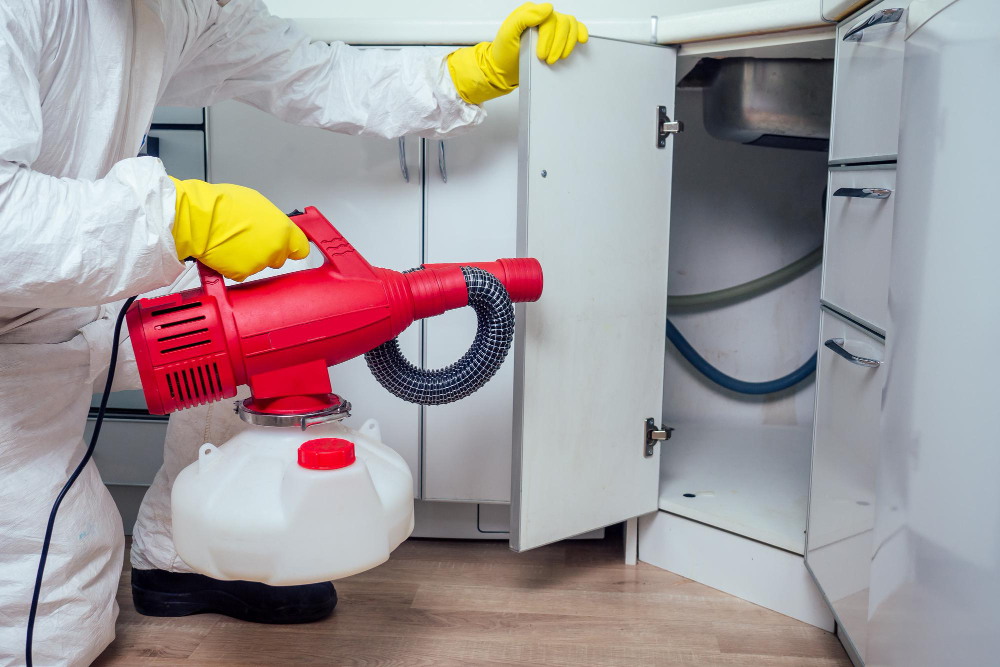 Pests can cause significant damage to homes, leading to costly repairs and replacements. For example, termites can cause extensive structural damage to buildings, while rodents may chew on wires and cause electrical fires. Homeowners can avoid these unnecessary expenses and conserve resources by preventing pest infestations.
Moreover, pests can damage crops and agricultural produce, leading to food waste. With effective pest control measures, fewer crops will be lost to pests, contributing to sustainable food production efforts. Additionally, reducing the use of pesticides through targeted pest control methods minimizes the harmful effects of these chemicals on the environment.
Create a Pleasant and Productive Living Environment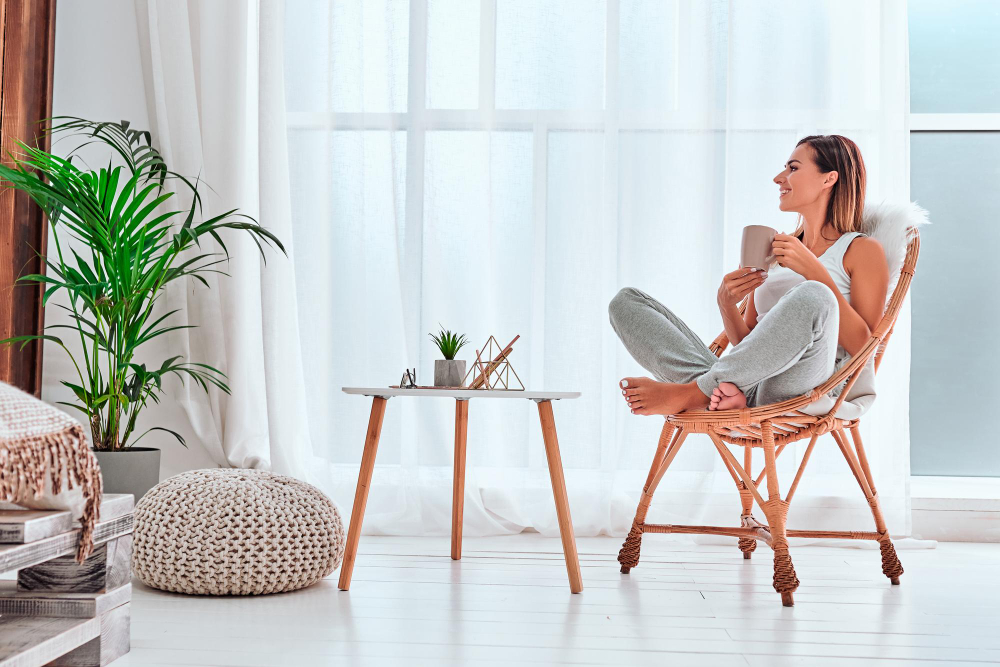 A pest-free home fosters a pleasant and productive living environment, essential to overall well-being. Pests such as rodents, bugs, and insects can cause discomfort and distress, disrupting the tranquility of your home and impacting your productivity. For example, pests like bed bugs can lead to sleep deprivation and anxiety, reducing your ability to focus and perform daily tasks efficiently.
Pests like cockroaches and rodents can contaminate food, leading to constant worry about hygiene and cleanliness. By ensuring your home is pest-free, you enhance your living conditions and create a peaceful, stress-free space that bolsters productivity and happiness.
It's not just about maintaining aesthetic appeal or preventing damage – a pest-free home promotes a healthier, more balanced lifestyle, contributing to personal productivity and overall life satisfaction.
Support the Local Ecosystem
Maintaining a pest-free home also plays a crucial role in supporting the local ecosystem. Pests such as rodents, insects, and even invasive species can disrupt local biodiversity by preying on native species or outcompeting them for resources. As simplistic as it may appear, our habitats are intricately interwoven with the wildlife around us, with each organism playing a critical role.
By controlling pests, homeowners can help maintain this balance, ensuring native species thrive and the local ecosystem remains healthy. Additionally, many conventional pest control methods involve using harmful chemicals that can have detrimental effects on local flora and fauna. By employing eco-friendly pest management strategies, we can mitigate these negative impacts.
Minimizing Food Waste and Promoting Sustainable Practices
Many pests feed on and contaminate food, leading to massive amounts of food waste. By keeping your home pest-free, you can reduce the risk of food spoilage and contamination, promoting sustainable practices in your household. Proper storage and disposal of food waste also prevent attracting pests into homes, reducing the need for harmful pesticides or other control methods.
Moreover, managing pests through non-toxic and sustainable means promotes a more environmentally conscious lifestyle. By implementing these practices, homeowners can contribute to reducing their carbon footprint and promoting sustainable living habits.
Reducing Use of Harmful Chemicals
Reducing the use of harmful chemicals in pest control methods forms an integral part of sustainable practices. Conventional pesticides often contain substances that can contaminate water sources, soil, and air, posing significant risks to human health and environmental integrity. Homeowners can mitigate these adverse impacts by switching to eco-friendly pest control methods.
These methods range from biological control, using other organisms to control pests, to mechanical techniques like traps or barriers. Implementing such environmentally conscious practices helps maintain a pest-free home and contributes significantly to the broader goals of environmental sustainability. Therefore, by using less harmful alternatives, households contribute to a cleaner, safer, and more sustainable world.
Pest-free homes are crucial for sustainability and a healthier planet. Effective pest control measures mitigate health risks and support the local ecosystem. By adopting sustainable practices and seeking professional help when needed, we can contribute to a more sustainable future. Prioritizing pest control and participating in sustainability efforts are essential.
Related reading: