Last updated on November 18, 2023
Are you looking to upgrade your fireplace with a greener, more efficient option? If so, then look no further than converting to a high-efficiency gas-burning fireplace insert—an investment that will not only help you save on energy costs and be more environmentally friendly but also add aesthetic value and coziness to your living space.
Not only is this conversion an easy process that can take as little as one afternoon's work, but the rewards are tremendous over time. By upgrading now, you'll enjoy all of the benefits of gas-burning fireplaces without having to worry about smoke pollution or messy ashes in just a few simple steps!
Table of Contents
Benefits of Investing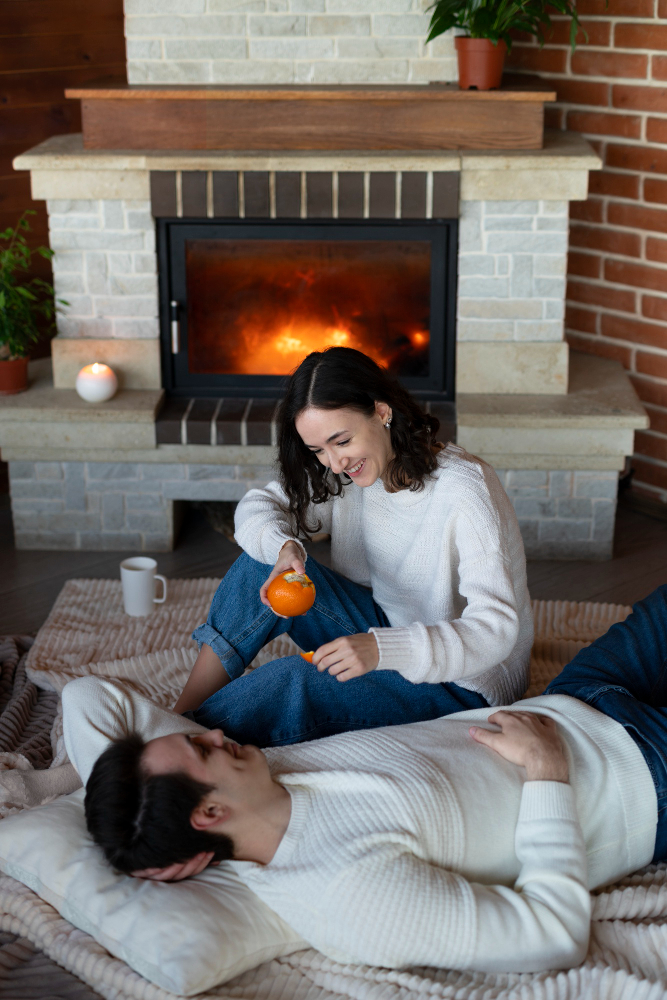 Investing in a high-efficiency gas-burning fireplace insert comes with a host of benefits. First and foremost, it is an eco-friendly option that significantly reduces the carbon emissions associated with traditional wood-burning fireplaces.
Secondly, these Gas Burning Fireplace inserts are well-known for their energy efficiency, helping homeowners save on heating bills during those colder months. Additionally, the convenience factor cannot be overstated—with a gas fireplace, you can forget about the hassle of stocking and burning wood.
Finally, a high-efficiency gas-burning fireplace insert can boost the value of your property, making it an investment that not only benefits you but also adds value to your home.
Comparing Different Types and Sizes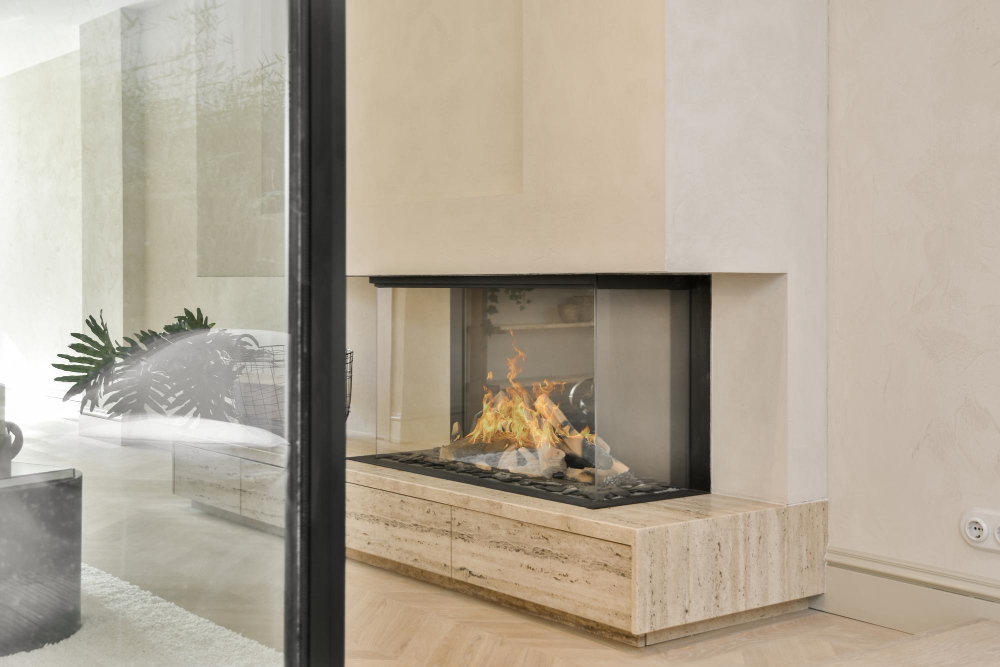 When converting to a gas-burning fireplace insert, it's essential to choose the right type and size for your space. There are three main types of inserts: vented, direct-vented, and vent-free. Each has its advantages and limitations, so it's crucial to research and consult with a professional before making a decision.
Size is also an important factor to consider. It's essential to choose the right size for your fireplace opening to ensure optimal performance. A professional installer can help you determine the appropriate size for your specific needs.
Installation Process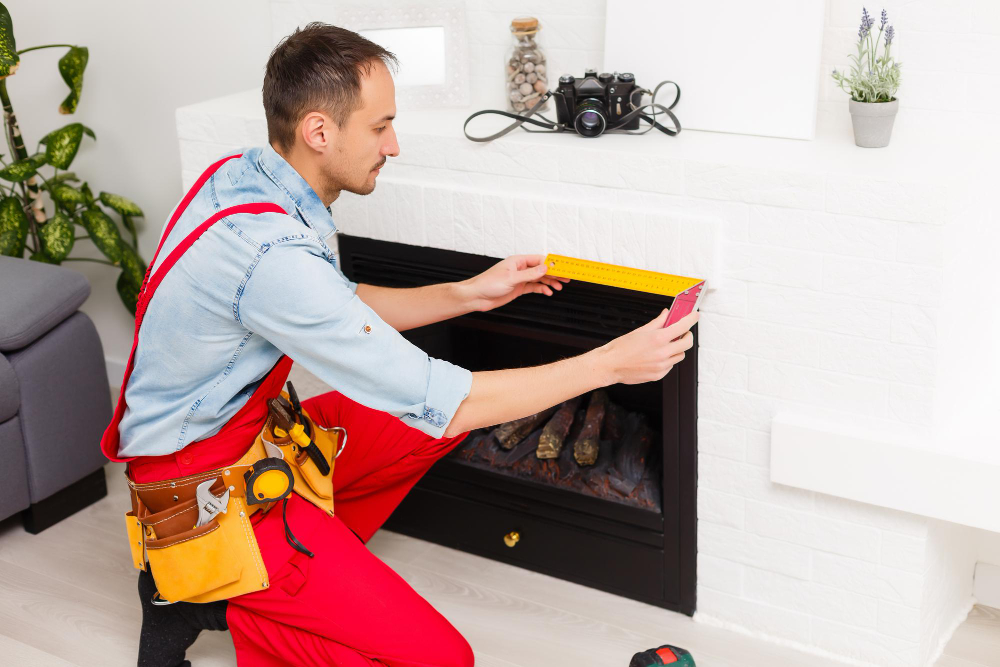 Converting to a high-efficiency gas-burning fireplace insert is a relatively straightforward process that can be completed in just a few steps. First, remove any existing debris or ash from your fireplace. Next, you'll need to run a gas line into the fireplace using proper safety precautions and codes.
Then, install the insert into the fireplace opening and connect it to the gas line. Finally, test the insert to ensure it's working correctly. It's crucial to note that this process should be done by a professional installer who is familiar with building codes and safety regulations.
Cost Savings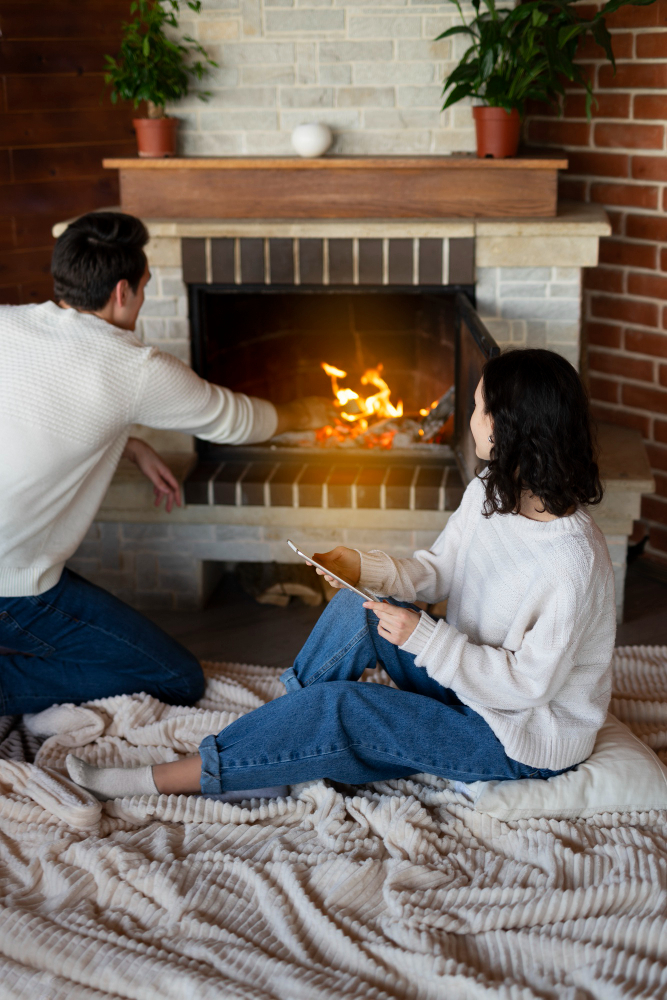 Switching to a high-efficiency gas-burning fireplace insert can significantly reduce your heating expenses. As opposed to traditional wood-burning fireplaces, gas inserts utilize fuel more efficiently, providing consistent warmth while using less energy. Over time, these savings can offset the initial cost of the insert.
Additionally, you'll save on the cost of purchasing and storing wood. It's also worth noting that maintenance costs are generally lower for gas fireplaces, as they don't produce soot or ashes that need regular cleaning.
Lastly, potential buyers often view gas fireplaces as a desirable feature, which could increase your home's resale value. Therefore, while the upfront cost may seem steep, the long-term savings and added value to your home make it a worthwhile investment.
The Takeaway
Converting to a high-efficiency gas-burning fireplace insert is a wise choice for homeowners looking to save on energy costs, be more environmentally friendly, and add value and coziness to their living space. With the variety of options available and professional installation services, making the switch has never been easier. Don't wait any longer—upgrade your fireplace today!
Related reading: