Last updated on November 14, 2023
Have you caught yourself admiring your neighbor's front yard, wondering how they managed to make it look so stunning? Or look out the window and see an overgrown mess with dead patches that had lost its charm years ago?
Don't worry, improving your front yard doesn't have to be a difficult task. With some simple tips and tricks, you can create a beautiful outdoor space for friends and family to enjoy.
In this blog post, we will give you 6 useful tips to help improve the appearance of your front yard. From choosing low-maintenance plants to infusing bold colors into your landscaping design, these ideas are sure to turn any dull garden into a lush oasis everyone will admire!
Table of Contents
Plant Some Flowers or Shrubs to Add Color and Life to Your Lawn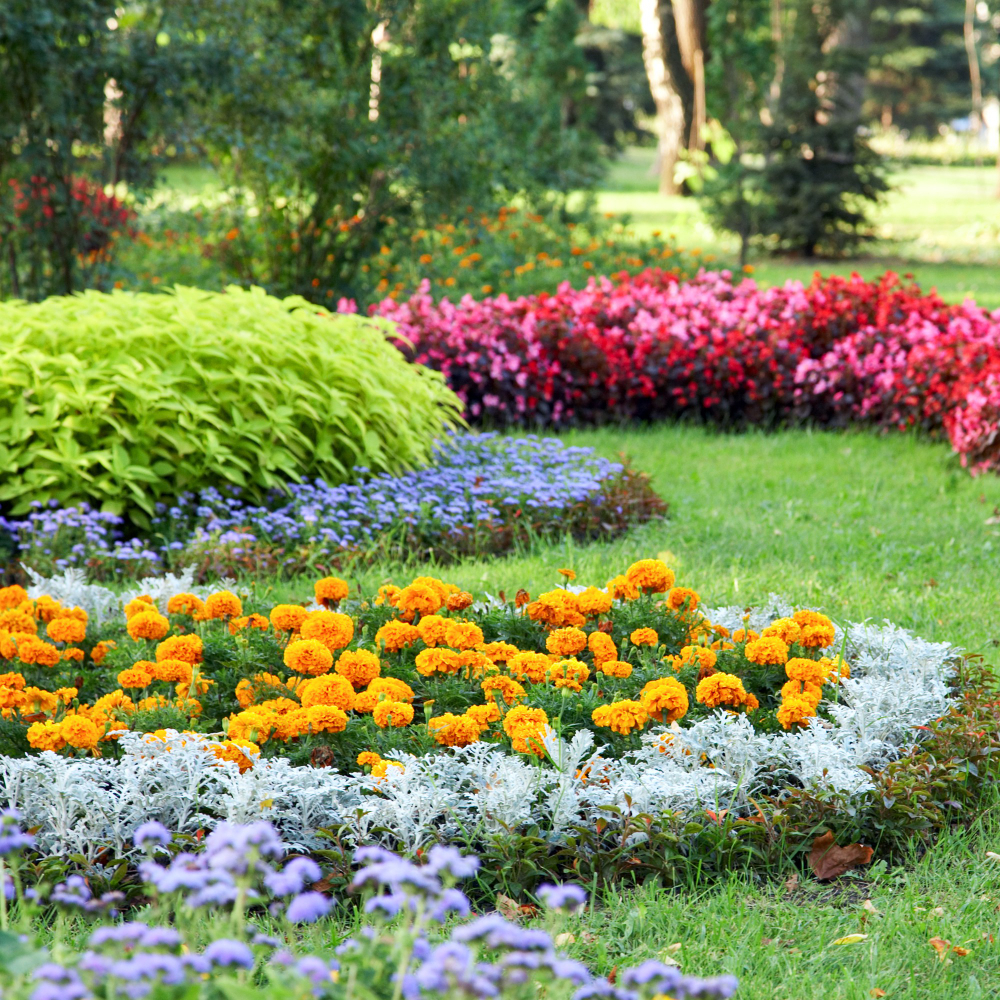 Does your yard seem a bit dull and lifeless? It might be time to consider planting some flowers or shrubs. Not only will this improve the overall appearance of your yard, but it will also add a pop of color and life to your landscape.
Imagine greeting your guests with a vibrant array of flowers lining your walkway. Or perhaps you want to create a peaceful oasis with a variety of shrubs and plants. Whatever your vision may be, planting flowers and shrubs is a great way to improve the look and feel of your yard.
Get Rid of Weeds in Your Yard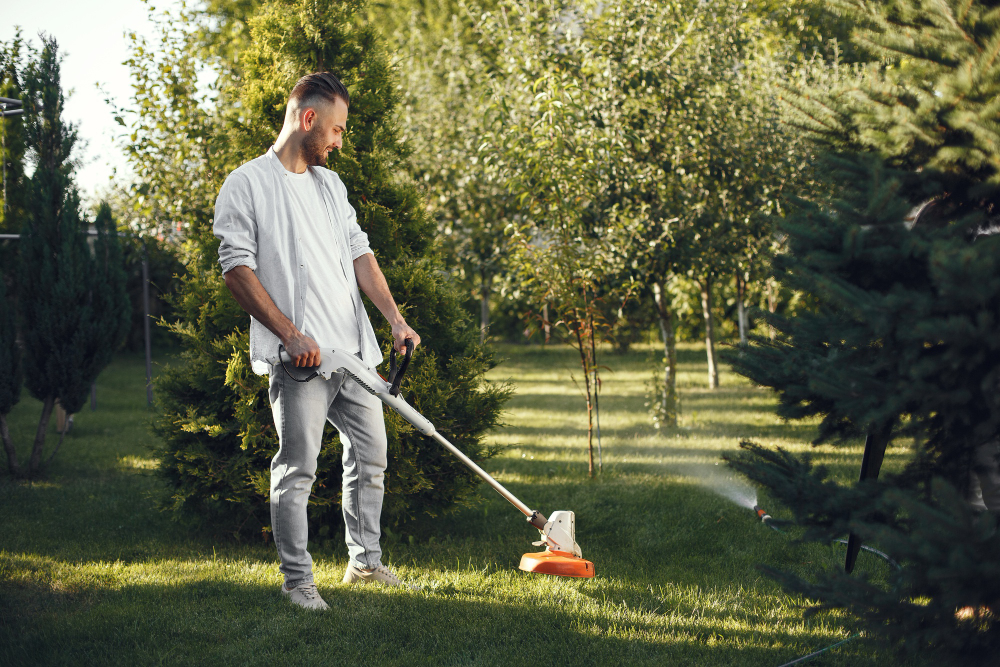 Weeds can be a frustrating and unwanted addition to any yard. They can ruin the appearance of your lawn and garden, and take up valuable space and resources. Removing them can be a daunting task, but it's important to be proactive to keep your yard healthy and beautiful.
There are many methods you can use to get rid of weeds, from pulling them by hand to using herbicides. Moreover, even though some people think that when it comes to using ammonia products, some will kill grass, but this is not always the case, as some products are specifically designed to target weeds without harming your grass.
Therefore, they may be helpful. Whatever method you choose, be sure to research and follow proper protocols to ensure the safety of your yard and the environment. With a little diligence and care, you can reclaim your yard from unsightly weeds and create a space that you can be proud of.
Add a Walkway or Path to Make It Easier for People to Access Your Front Yard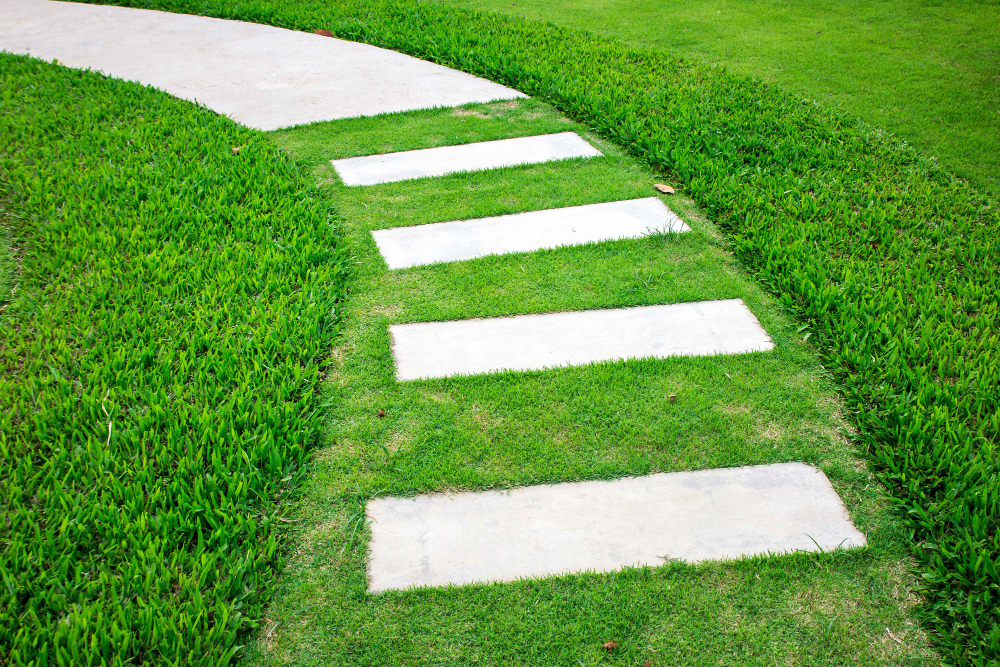 Have you ever approached someone's home and found it difficult to navigate through the garden to reach the front door? Adding a walkway or path is a simple solution that not only provides convenience for your guests but also adds to the overall aesthetic appeal of your home.
With a variety of materials and designs available, you can customize your walkway to fit your personal style while creating a welcoming atmosphere. Not to mention, having a well-defined walkway can also help protect the health of your grass and plants by preventing excessive foot traffic. Upgrade your front yard with a beautiful and functional walkway that will make a lasting impression on anyone who visits.
Invest in Good Outdoor Lighting to Highlight the Features of Your Front Yard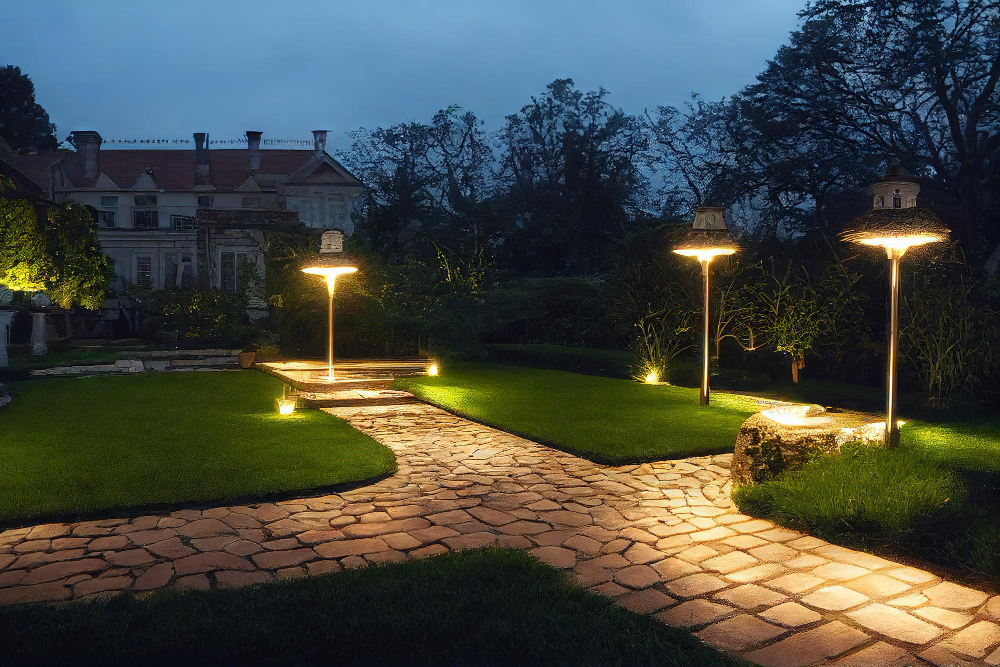 As the sun sets and the day begins to fade, your front yard can still shine bright with the right outdoor lighting. Investing in good quality lighting not only highlights the unique features of your outdoor space but also creates a warm and welcoming ambiance for guests and passersby alike.
With a variety of options to choose from, such as path lights, spotlights, and even string lights, you can tailor your front yard lighting to fit your style and accentuate your favorite elements. Whether you're a fan of modern, minimalist design or prefer a cozy cottage aesthetic, outdoor lighting can truly bring your front yard to life, even after dark.
Create Designated Seating Areas with Benches or Chairs
Gathering with friends and family is always a joyous occasion. However, when the weather is nice, your indoor space can quickly become overcrowded. That's why it's essential to have an inviting outdoor space that provides designated seating areas for your guests.
Whether you're hosting a backyard barbecue or enjoying a quiet evening under the stars, having benches or chairs strategically placed throughout your yard provides comfortable places for your guests to relax and unwind. Not only will this enhance the overall ambiance of your outdoor living area, but it will also ensure your loved ones have a comfortable place to sit and enjoy each other's company.
Keep Your Lawn Well-maintained
A well-maintained yard can be a source of pride for homeowners. However, achieving this requires some dedication and effort. One key aspect of keeping your yard looking its best is mowing often. This ensures that the grass stays at a reasonable height, allowing for a neat and polished appearance.
Additionally, trimming bushes and other plants helps minimize overgrowth and keeps them looking healthy. Another crucial element is regularly edging the sidewalks. This can help define the boundaries of your yard and create a clean, finished look.
The beauty of your front yard matters, it contributes to the overall appeal and value of your home. Take a few minutes out of your day to pamper your lawn and make sure it looks beautiful.
Now that you've learned all about how to spruce up your front yard, get started today! Plant some shrubs or flowers, take out those weeds, add a walkway or path, invest in good outdoor lighting, and create designated seating areas with benches or chairs.
Different people may have varied ideas for their lawns, but choose what works best for you and keep it maintained by mowing often, trimming bushes, and edging sidewalks regularly. Your dream front yard is only a few steps away – take the leap and start planning an amazing outdoor space today!
Related reading: