Last updated on June 28, 2020
With a wide range of options to choose from, it can be difficult to buy the best smart home thermostat that fits your specific preferences and requirements. Here's a guide to help you decide on your first purchase or next upgrade.
The invention of the thermostat has led to many different innovations in the world of smart home technology. It is not surprising to see various models of the thermostat. In fact, the available options can sometimes even make it hard for homeowners to choose which one will work best in addressing their particular needs.
Table of Contents
Why Use a Smart Thermostat at Home?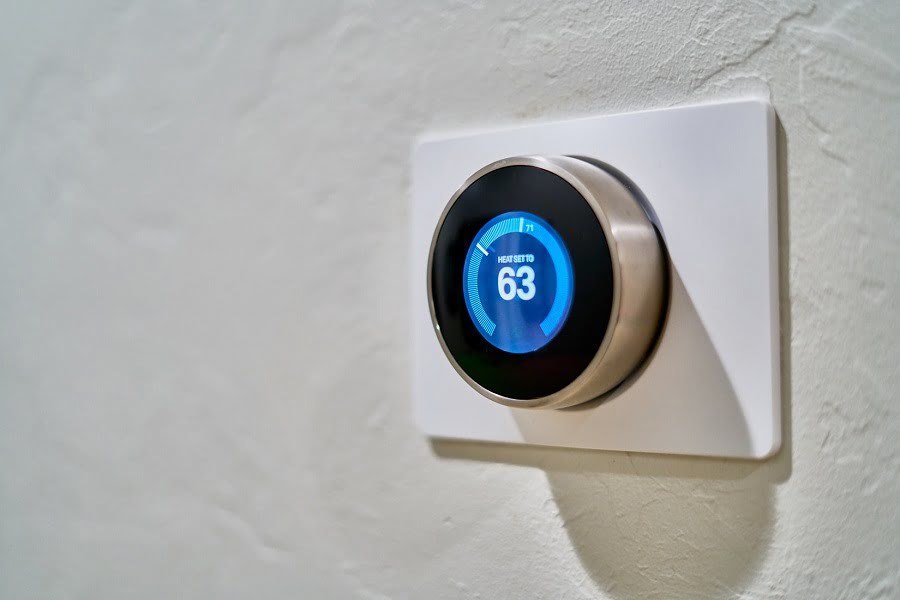 The best smart thermostats are those that can be programmed such that they do not only impact the comfort but also the convenience of the residents. That being said, while heating and cooling influence one's comfortable living, these two also account for nearly half of the average home's monthly bill.
A thermostat can go far beyond just relying on simple schedules. Even if you are away from home, you will not only be able to create more sophisticated schedules for its daily functions but also gain complete control over your HVAC systems.
What to Consider When Shopping for a Thermostat?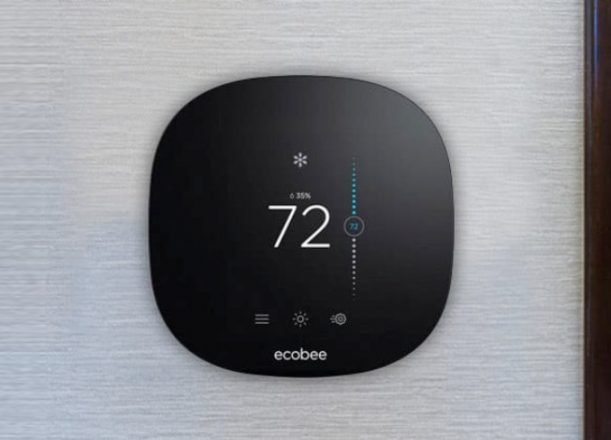 Since the first electric thermostat came to existence in 1886 to regulate temperatures in poultry incubators, a lot has changed in its features. According to Trusty Joe, as it has become more advanced each passing year, it has also become a little bit difficult for homeowners to spot one that will satisfy all their requirements.
Ease of Installation
The best thermostat should not be difficult to install. Its manufacturer should be able to provide a comprehensive yet easy-to-understand manual, preferably with plenty of illustrations to guide every user, especially through the installation process. The thermostat itself must explicitly indicate which wires go where. Here is a tip: While the wires themselves should be color-coded, it would be wise to take a photo of your old thermostat for reference before finally taking it down to be replaced for good.
User Interface
In relation to ease of installation, a smart thermostat must also convey important information at a glance. Gone are the days when a thermostat's user interface only consisted of numbers on a dial. As a smart homeowner, the last thing you would want to be is in a situation when you still need to decipher how to navigate its user interface when all you really want is to just adjust your thermostat. Lucky for users now, there are already smart features of a thermostat that makes it adapt to the specific needs and preferences of its owner or user.
System Complexity
Talking about the user interface, we are then led to the next thing to look for when buying a smart thermostat – its system complexity. If in case your home is divided into zones that independently require heating and cooling, you will probably need a system that can cater to such complexity. Smart thermostats can now be controlled using a single application installed in a smart device like phones and tablets. With this, you will be able to have remote access that allows you to control multiple zones, and adjust temperatures from wherever you have a connection to the internet.
High-voltage Heater Support
Most, if not all, smart thermostats are custom-designed to work efficiently with central HVAC systems. However, not all of these models have high-voltage heater support. So if your home is heated by fan-forced convection or any kind of high-voltage heater, you will definitely need a thermostat that is smart enough to work with such a type of heating system.
Activated Geofence
Ever wanted to arrive at your home with the indoor temperature already adjusted to your liking? Then you must look for a geofence in your next thermostat purchase. This feature involves a thermostat app and your smartphone's GPS chip in order to define the perimeter around your home. So that when you leave such a perimeter, the thermostat can automatically adjust the temperature so that it is not functioning unnecessarily.
The same feature reactivates the thermostat once it detects when you cross the perimeter again. By the time you arrive at your doorstep, you will be welcomed with the right indoor temperature that will ensure you get just the needed comfort to recharge you after a day's hectic work schedule.
Motion and Proximity Sensors
Since geofencing is dependent on GPS, the users need to have a smart device for this feature. If not everyone who lives in the house has a smartphone or tablet, motion and proximity sensors make it possible to know if a home is occupied and if it needs indoor temperature control. To know when to stop or start heating or cooling a home, the smart thermostat can either tap a security system's motion sensors or window and door sensors.
C-wire Requirement
These days, most thermostats need more electrical power than a set of batteries can offer. So for them to not require to be plugged into the wall, they instead rely on low-voltage power provided by the HVAC system at home. But for this to be successful, the smart thermostat must have a dedicated C (common) wire for such purposes. Otherwise, you will need to have one installed.
Users Should be Smart Too
Reading the aforementioned list might give you the wrong impression that there is a hard and fast rule when shopping for a smart thermostat, but there is actually none. If you think a feature is of higher priority than the other, or if a feature we missed out should be included in the list above, then it is all up to you.
Bottom line is that users should be smart too. If you do not know which features you should consider first, then you might just end up buying the wrong thermostat. Think of what you do daily and the things you need to automate each day. 
There are features that can work for others, and there are those that do not. So it is imperative that you know the specific needs of your family and the limitations of your home. By determining these important details today, you will be able to maximize the value of your first smart home investments down the road.

Related reading: